Another Change to the plans...after reviewing somethings...a small design issue...the current shark fin style antenna will get in the way of the power sunroof slider...so I have opted for the following:

Pontiac G6 Original Roof Radio Antenna
I will be utilizing the following cable to extend the antenna front center roof rear through the cabin...under the dash to the back of the radio: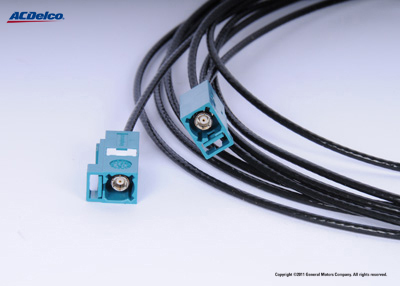 From there I need to utilize the following adapter convert to the old radio antenna style:

METRA 40-CR30 ~ FM MODULATOR INSTALLATION ANTENNA ADAPTER PACKAGE
It will connect up to one of two units...
first option is to dive directly into HP MIMOD:
MiMod HP Switches
MiMod uses the MiMod Sensor unit to Control up to 32 switching devices, Lights, Windows, Door Poppers, Wipers, Fans, and Actuators.. MiMod replaces those expensive panel switches with an easy to use touchscreen.
Try putting 32 toggle switches on your dash!
MiMod HP GPS Navigation
With Garmin Mobile PC turns MiMod into a full-featured navigator:
Route planning and turn-by-turn spoken directions
Automatic corrections if you stray off course
Searchable listings for hotels, ATMs, restaurants, shopping and more
MiMod HP Music Console
Load and listen to your favorite music within MiMod's Music Console. Share music from other devices as well. (Adapters might be required)
MiMod HP HD Radio
The Directed HD AM/FM tuner is possibly the best tuner AM/FM tuner you can add to your system for several reasons.
The unit is not only a HD tuner but it will also pickup traditional AM and FM signals.
The tuner connects directly to your factory antenna (standard Motorola connector) for superior reception.
The unit is completely external and can be mounted in a convent location.
HD radio sounds better then traditional broadcast signals. The sound quality of HD stations means that AM stations sound like regular FM stations, and HDFM sounds like a CD.
MiMod HP Backup Camera
Waterproof Universal Rearview Backup Camera with Wide Viewing Angle
120 Degree wide viewing angle
Die cast Metal housing
Small and compact design
Completely waterproof housing
Simple installation for installers
Reverse image
Color is black
MiMod HP Web Browser
Built in WIFI into each MiMod system. You can use your phone as an Internet AP (Access Point) and allow MiMod to have access to the web.
MiMod HP Guages
MiMod can use OBDLink SX Tool MiMod can display vehicle information. Things like Speed, RPM's Temp, and much more.. The information is based on what the OBDLink can access..
MiMod HP Security
We help keep your Beast Secure! Using the security feature in MiMod allows you to have a password to gain access to your switches and other MiMod tools.
MiMod HP Advance Systems
MiMod has many different configurations. What is listed above is what we define as a basic system. If your wanting or needing a fexible system to meet you vehicle needs MiMod is the answer. If you would like help in setting up a custom system please give us a call.
Now understand it is what I want in the end, but I know that I won't be utilizing the directconnect PCM functions right away any way....hmmmm decisions....decisions...oh..why the decision in the first place...?
MIMOD comes with a $2k price tag!...worth it, if you understand and utilize all its capabilities!
Option 2:
Car-Joy™ 8 inch double-din Android 4.0 /3G WIFI GPS Car dvd
♦.High definition digital panel(Pixel 800*480)
♦.8 inch Touch screen monitor
♦.steering wheel control function
♦.Built-in Bluetooth for mobile hands-free.
♦.Built in IPOD function
♦.PIP(picture in picture.)
♦.3D Rotating UI (slide from left to right and from up to down )
♦.Built in ATV ( ISDB,ATSC,DVB-T are optional )
♦.2-Zone function ,the 2 program can be setting differently
♦.Built in GPS function
♦.Radio receiving: FM/AM can be stored 32 stations. RDS is available .
♦.USB/SD card port: support MP4,DIVX,JPEG,MP3 and WMA playback
♦.Car backing display: Car reverse camera input (switch automatically)
♦.Language of OSD menu with DVD:Chinese,English,French,German,Italian,Spainish,Portuguese,(Thailand,Japanese)
♦.Operation menu of language: Simplified Chinese,Traditional Chinese,English,Russian,Italian,Turkish,Japanese,German,French,Portuguese,Arabic,Portuguese
♦.AV output/input :2 video out, 4audio output, 2video input ,2 audio input
♦.Subwoofer output
♦.Compatible with DVD,DVD-R,DVD-RW,HDVD,DVCD,MP3,MP4,CD-R,CD-RW,VCD,DIVX,WMA etc.
♦.Maximal power:4X50W maximum power output
CPU: MSTAR 776multi-media processor, main frequency exceeds 533MHz
Memory/FLASH: 128MB
Operation system: Android 4.0 (ICS)...enabling every android application known to man!
SD Card: Support double hi-speed SDHC(32G) card
USB: support USB HOST, USB pen readable
Price: $500.00
Both units have the ability to utilize the 2nd attena area off the G6 roof antenna for GPS

Please share thoughts why i should go one way or the other
[This message has been edited by TXOPIE (edited 02-04-2013).]