Now that the cleaning is finished, the process of reassembling the head has begun. As I mentioned, this head was a reman bought from Texas. I put 100,000 miles on it but it still looks pretty good.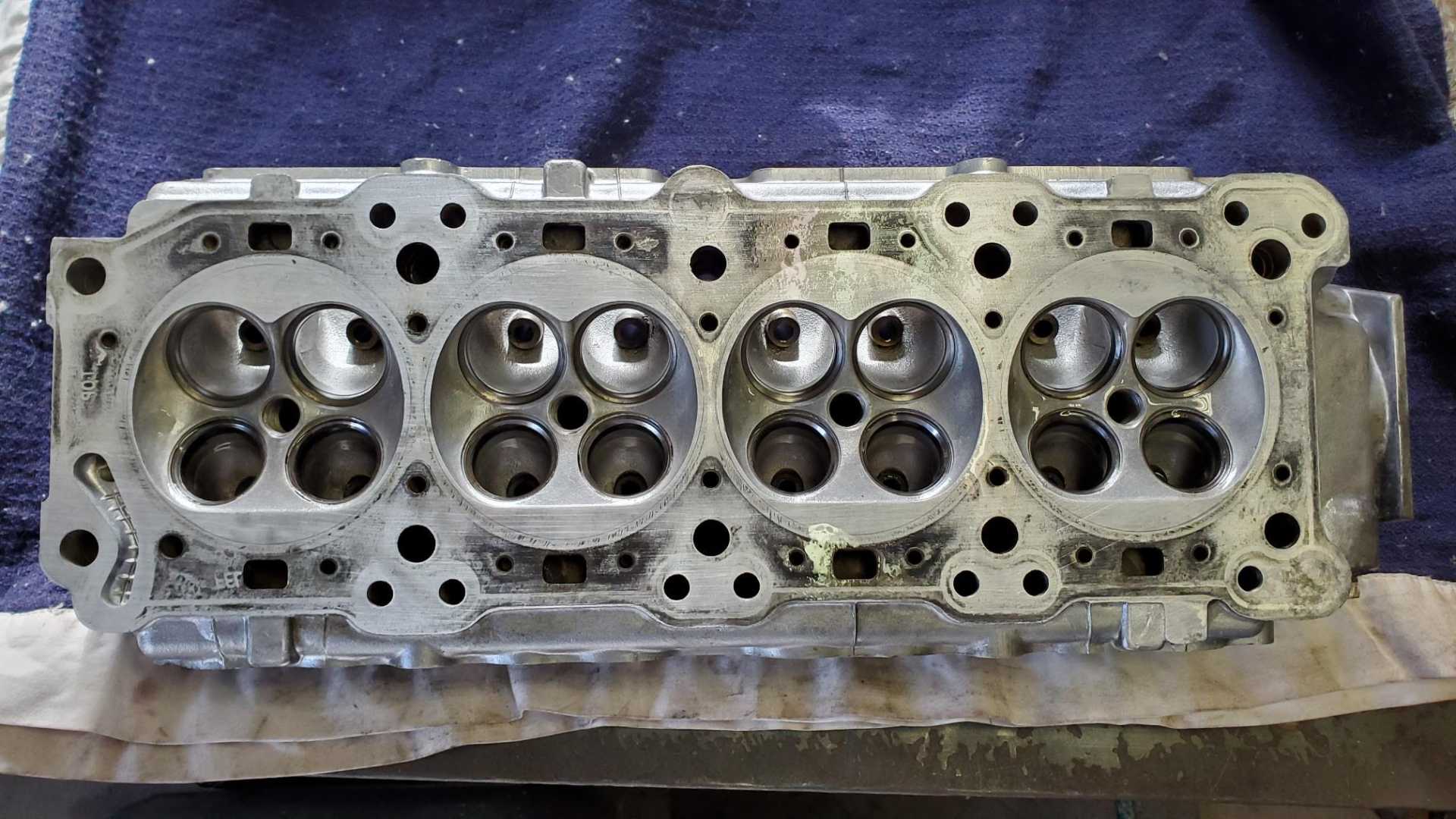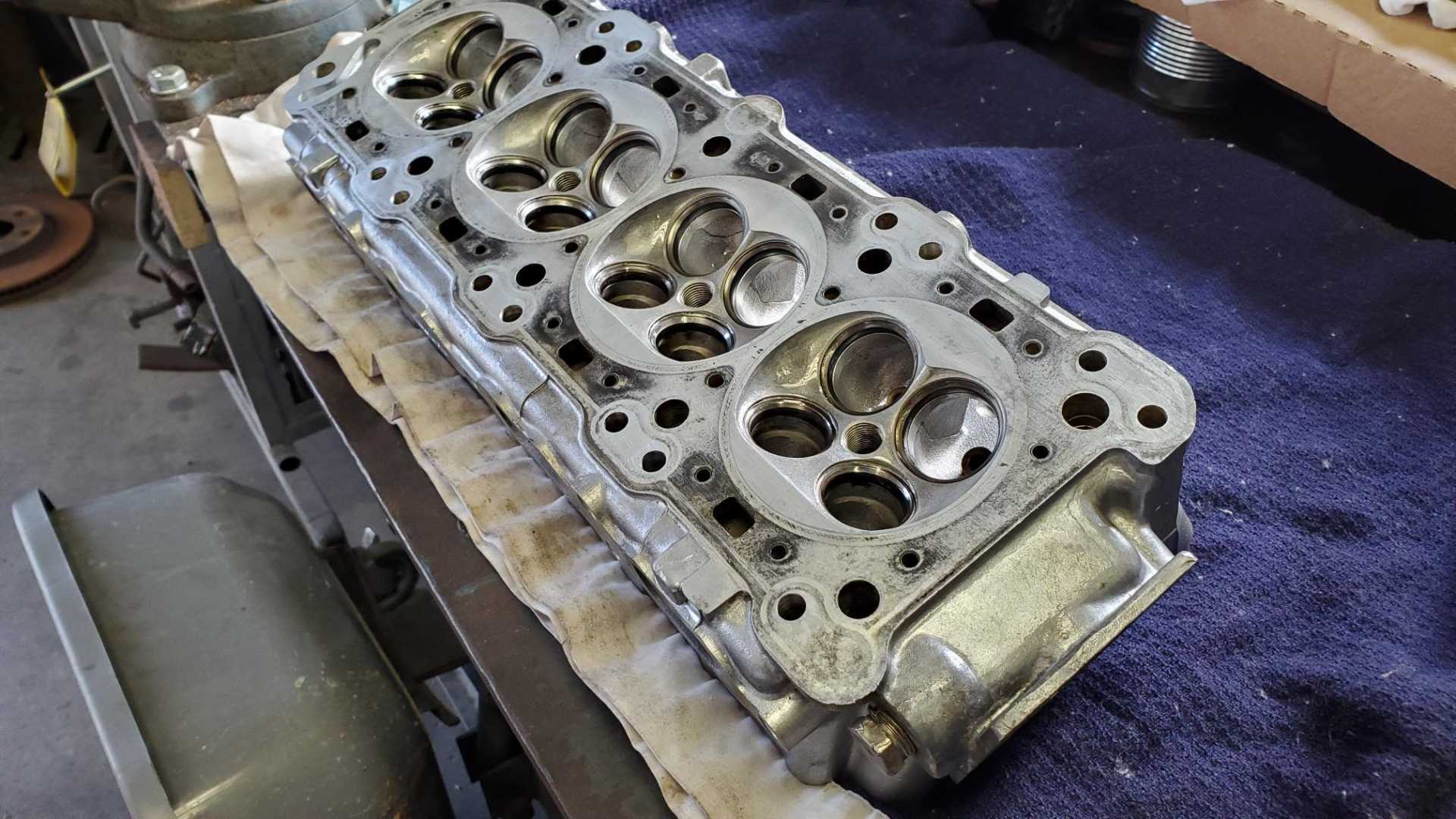 It was also pretty flat, less than .003" out of true, if I measured correctly. Knowing how finicky the Quad 4 head/block relationship is I wanted to get it as clean and flat as possible, so I did the right thing and watched some YouTube videos on how to resurface it myself.
I bought a glass table at a garage sale Saturday for $5. The glass is a quarter inch thick, so I taped some 225 grit sand paper to it and got to work.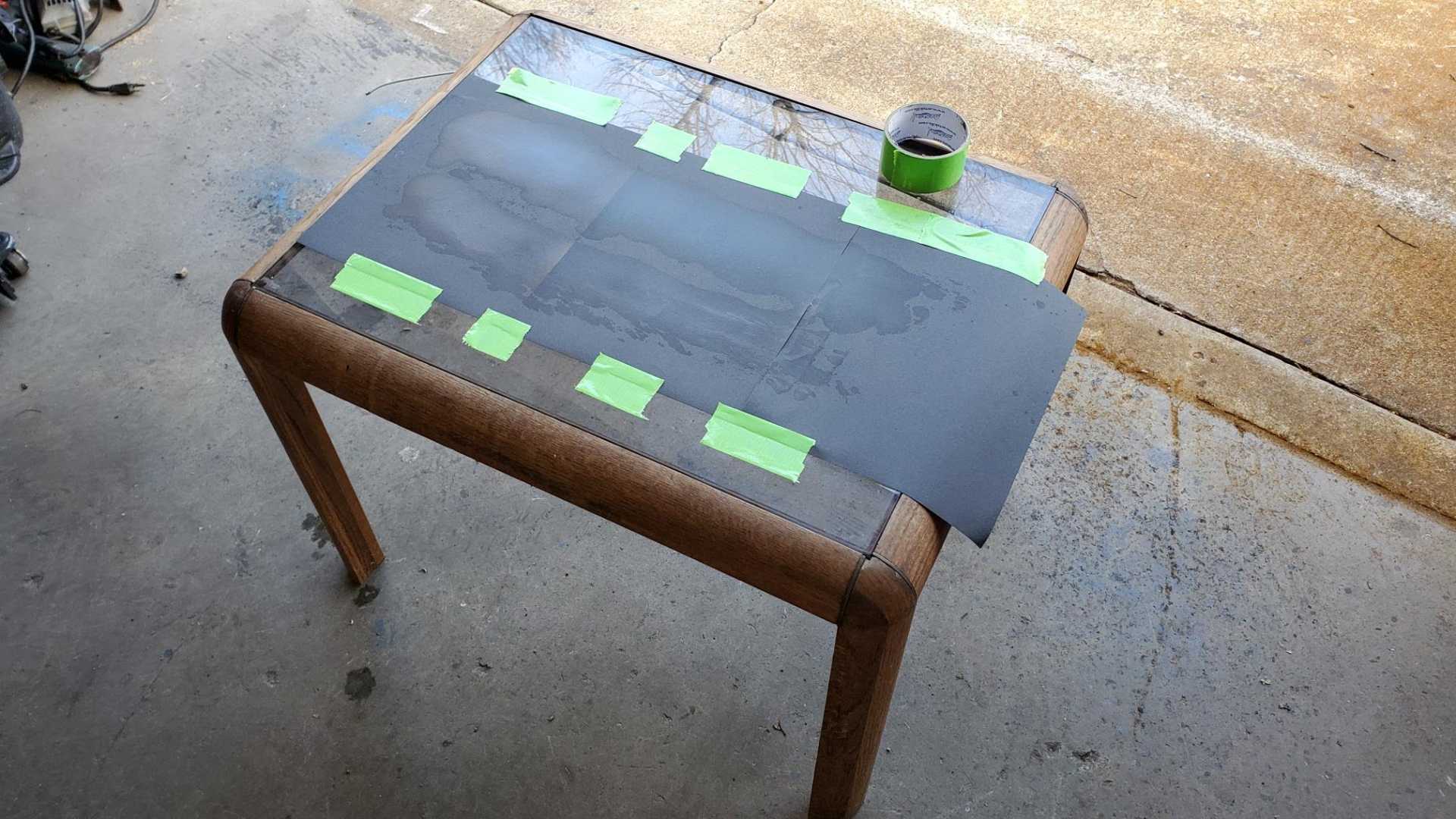 Turns out just two pieces of sand paper worked best. Overall I spent a total of about 5 minutes actually sanding the head. Here's video I shot of myself.
https://youtu.be/ktTXjwIS99U
The results appear to be excellent. This first pic was about halfway through the process.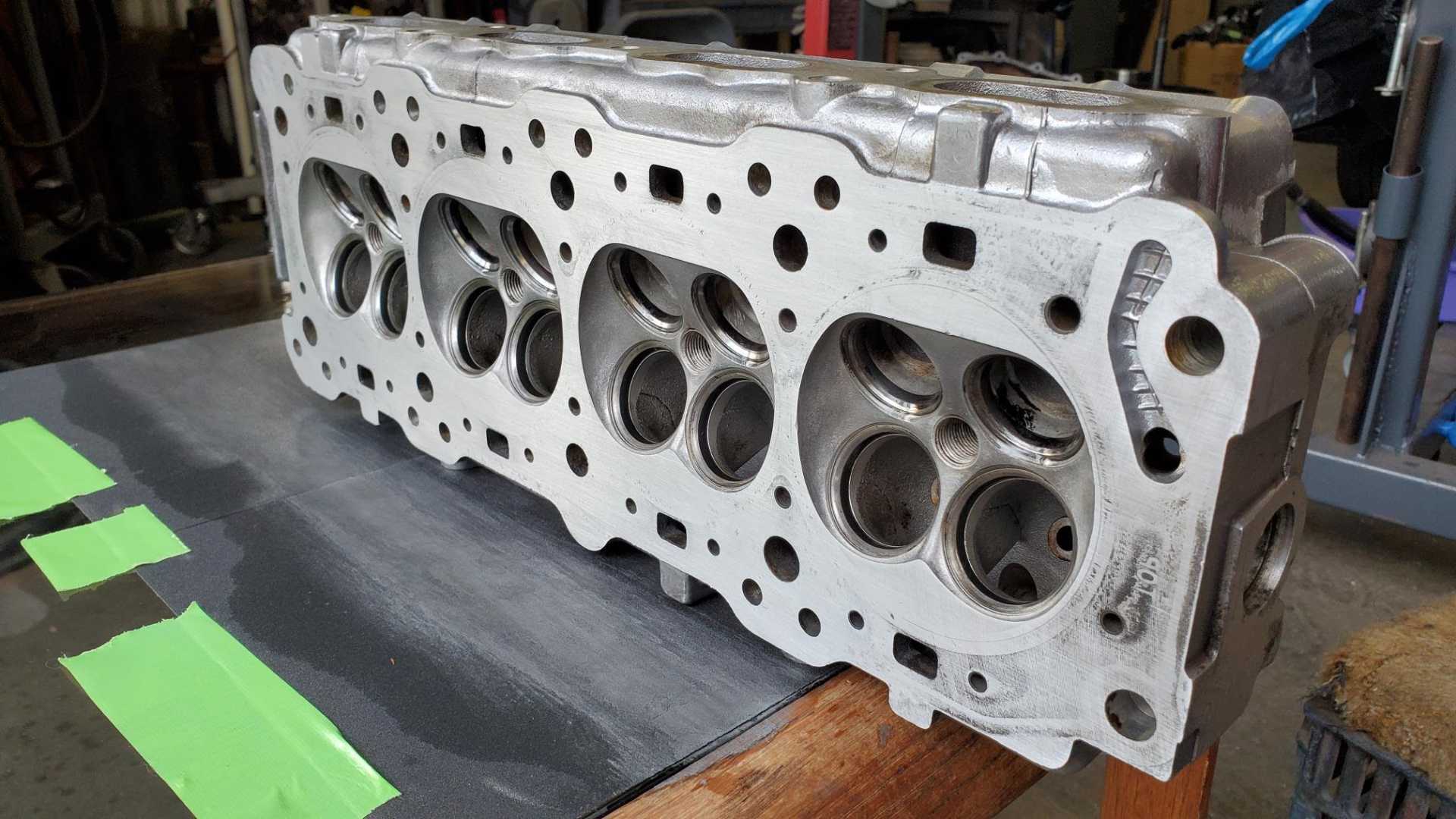 It still has some faint divots around the last combustion chamber, but overall it looks and feels smooth.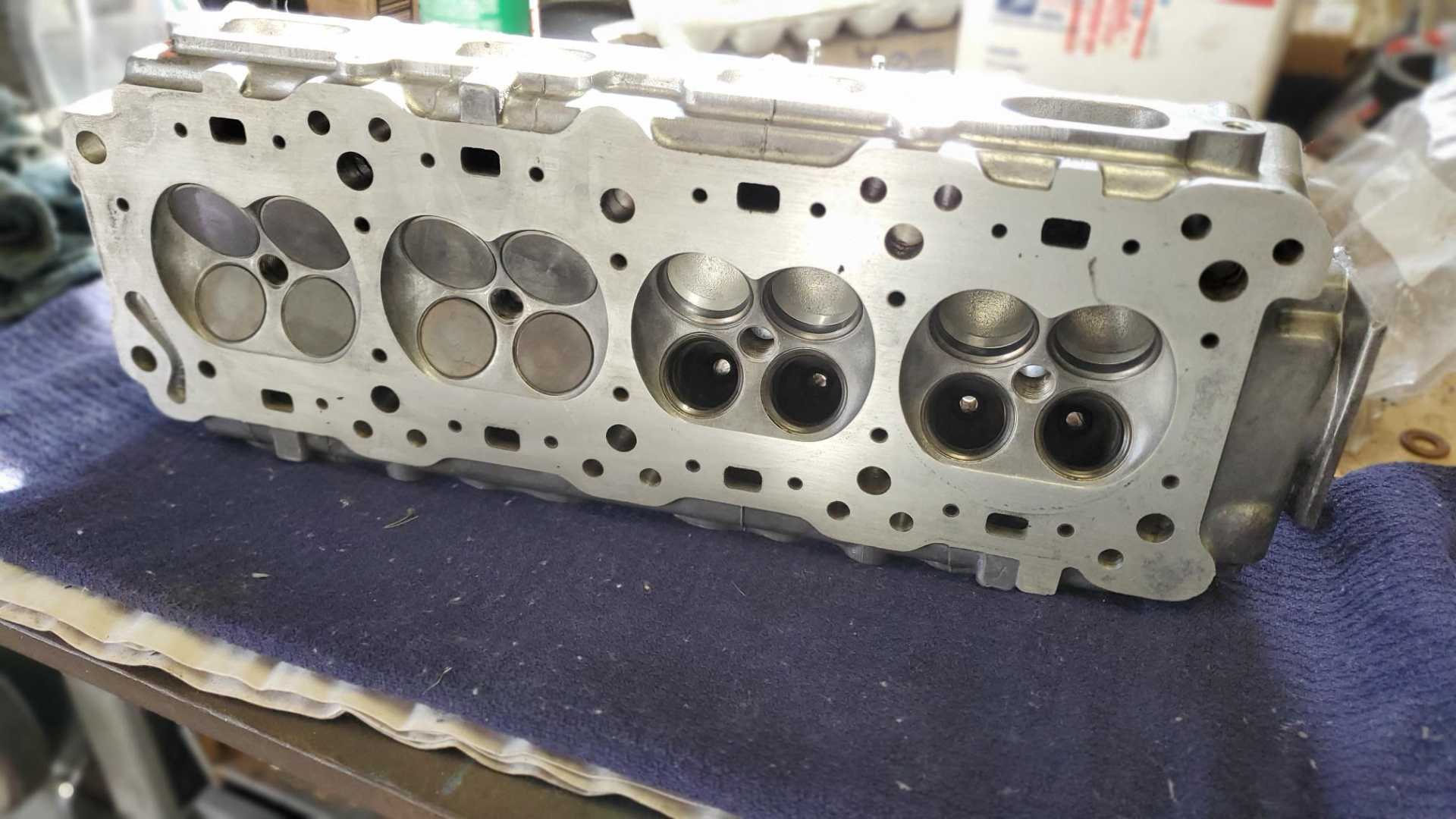 As you can see I got half the valves reinstalled. I lapped the valves using the electric drill/vacuum hose method, and leak tested those two sets by screwing in a spark plug and filling the combustion chamber with brake cleaner. No leaks that I could see.
Took me three hours just to get those eight valves installed and tested. Hopefully I can finish the rest this week. I'm also trying to resist the temptation to disassemble the rods and pistons to make sure I got the rings installed correctly.
[This message has been edited by Quadfather (edited 03-29-2021).]