Back in late April, I started tinkering with the taillights. As shown, I made a mold to replace the vacuum formed backs. Since then, I've gone in a different direction (as usual). Here's some of the tale...
I wanted to update the lights from bulbs to LEDs. I also wanted to update the look. So, after a lot of research and some false starts, I ended up with halo rings from Superbrightleds.com.
I tried a couple sizes and ended up with the 120mm and 80mm rings. I also purchased the halos to go along.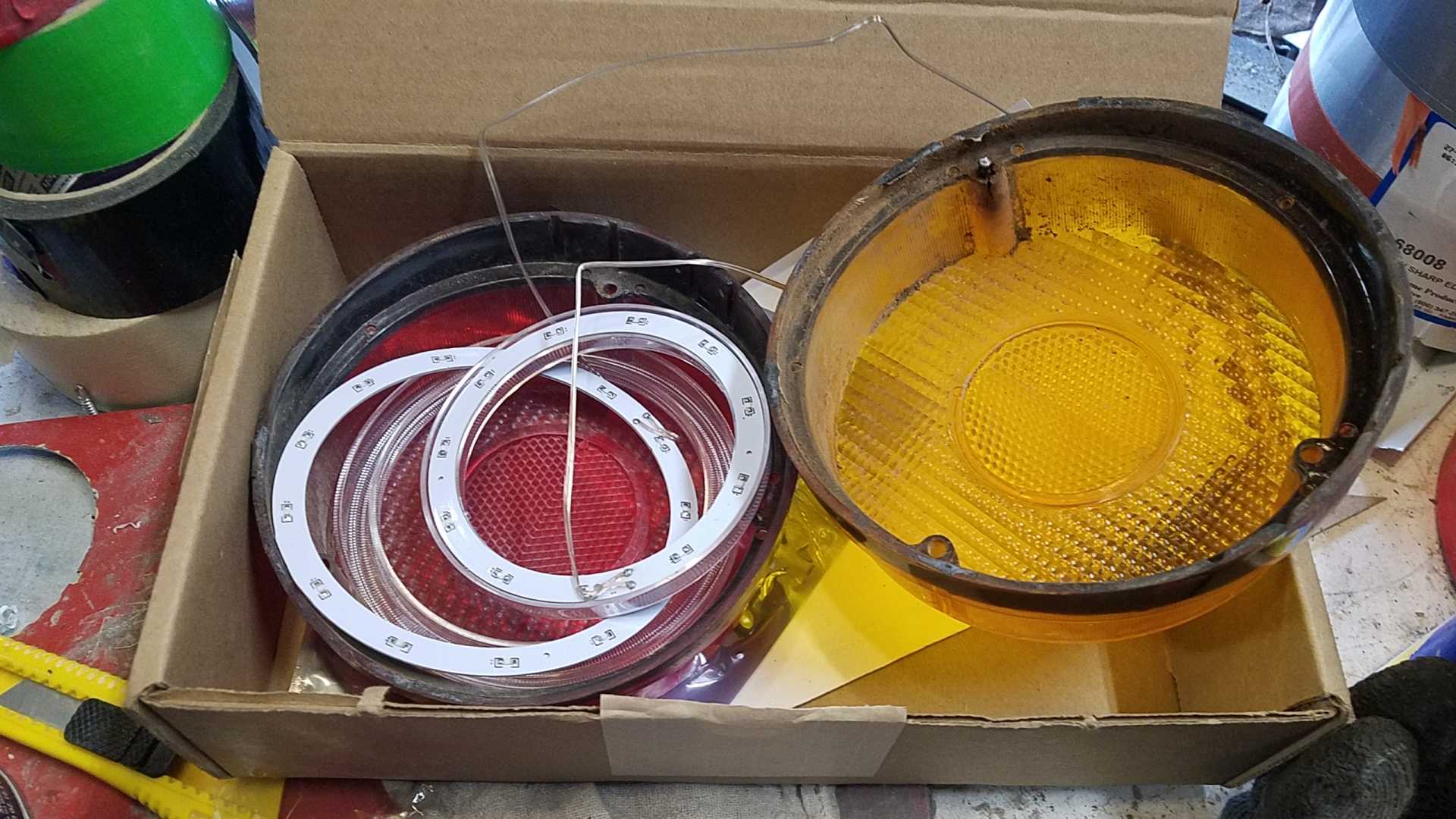 This image shows the 120mm and a 100mm ring on a turn signal lens.
The 120mm ring and halo nearly fit perfectly into the lens. Only a slight mod to the screw bosses was required. I then used clear J-B Weld epoxy to glue the halo to the lens, and the LED ring to the halo.
I gooped enough epoxy on to seal the LED board from moisture.
Instead of using the fiberglass backing I started to make, I ordered some 1/16" ABS stock and cut out flat plates that fit right into the lens covers. To this, I mounted the inner 80mm LED ring. I was trying to provide some depth to the look.
After epoxying the LEDs to the halos, I epoxied them to the plates (I also painted the inner surface silver). I found that the back plate needed a good scuffing for the paint and epoxy to stick.
Here, you can see the outer ring mounted to the lens, and the inner ring mounted to the back plate.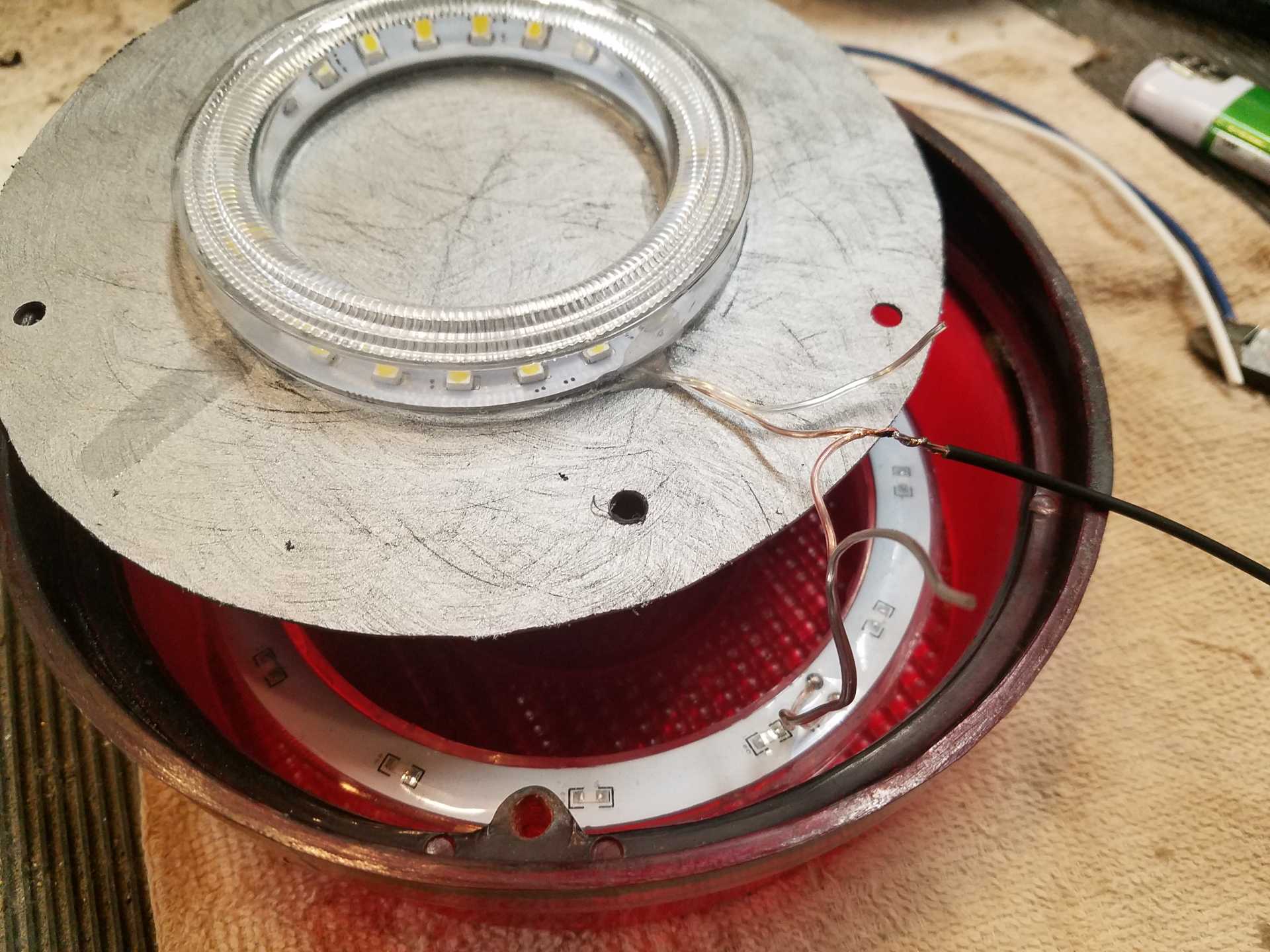 The wiring on the LED boards is pretty light, so I spliced everything into some 20 awg wires. The turn signals are pretty straight forward, tie the LED wires together and bring them out the back. The brake lights were only slightly more difficult. To maintain the brake and running lamp features, I placed a diode in between the outer ring and inner ring. The brake line can now drive both rings, and the running light is the inner ring.
More epoxy was used to glue down the wiring in the housing and to seal the wires coming out. A little more epoxy was then used to glue the backs to the lens, but not so much I can't get them apart. A bead of silicone caulk was used to seal everything together. I bought some Deutch connectors to connect to the car.
Only thing left to do is to mount some studs for installation.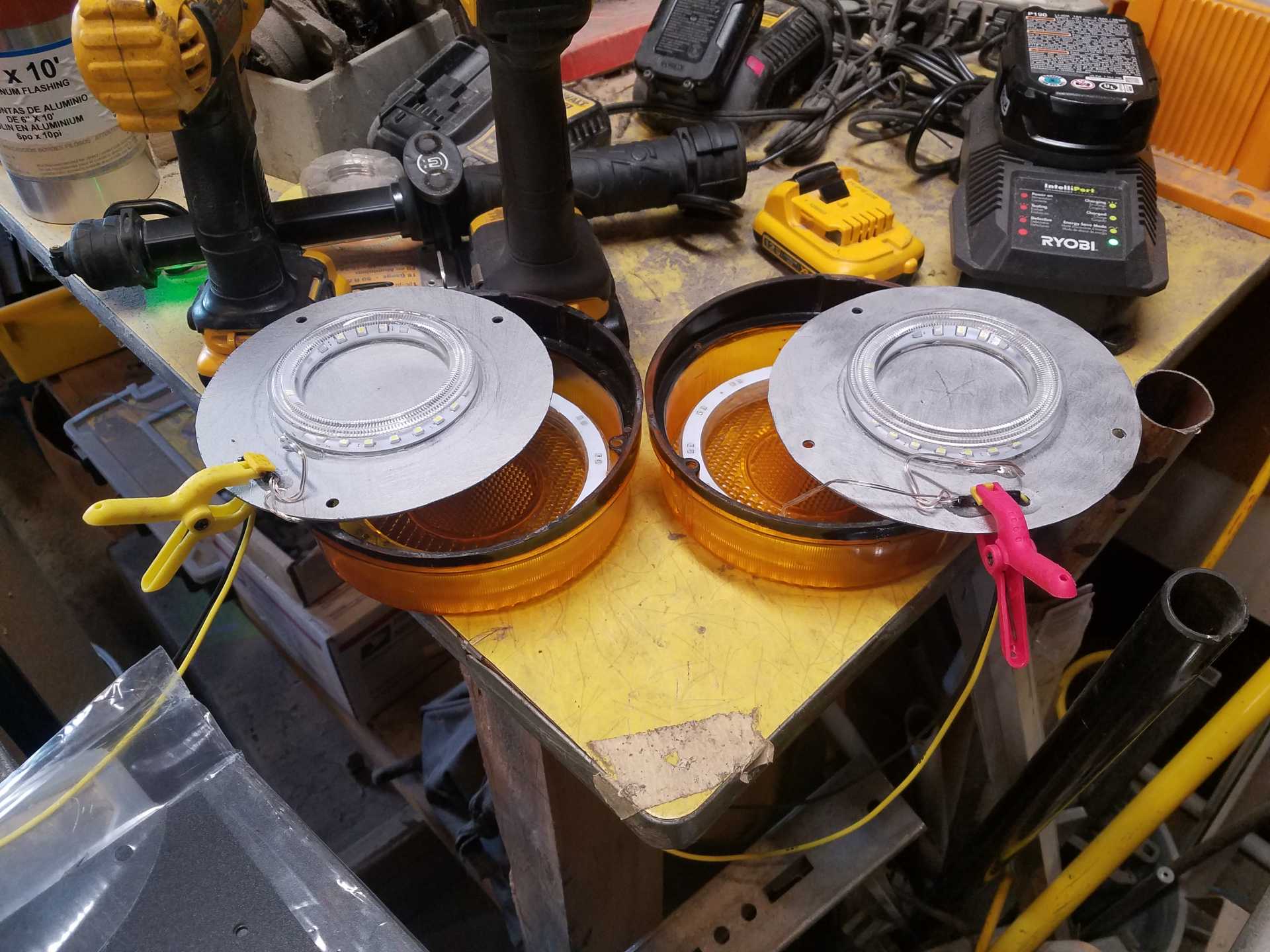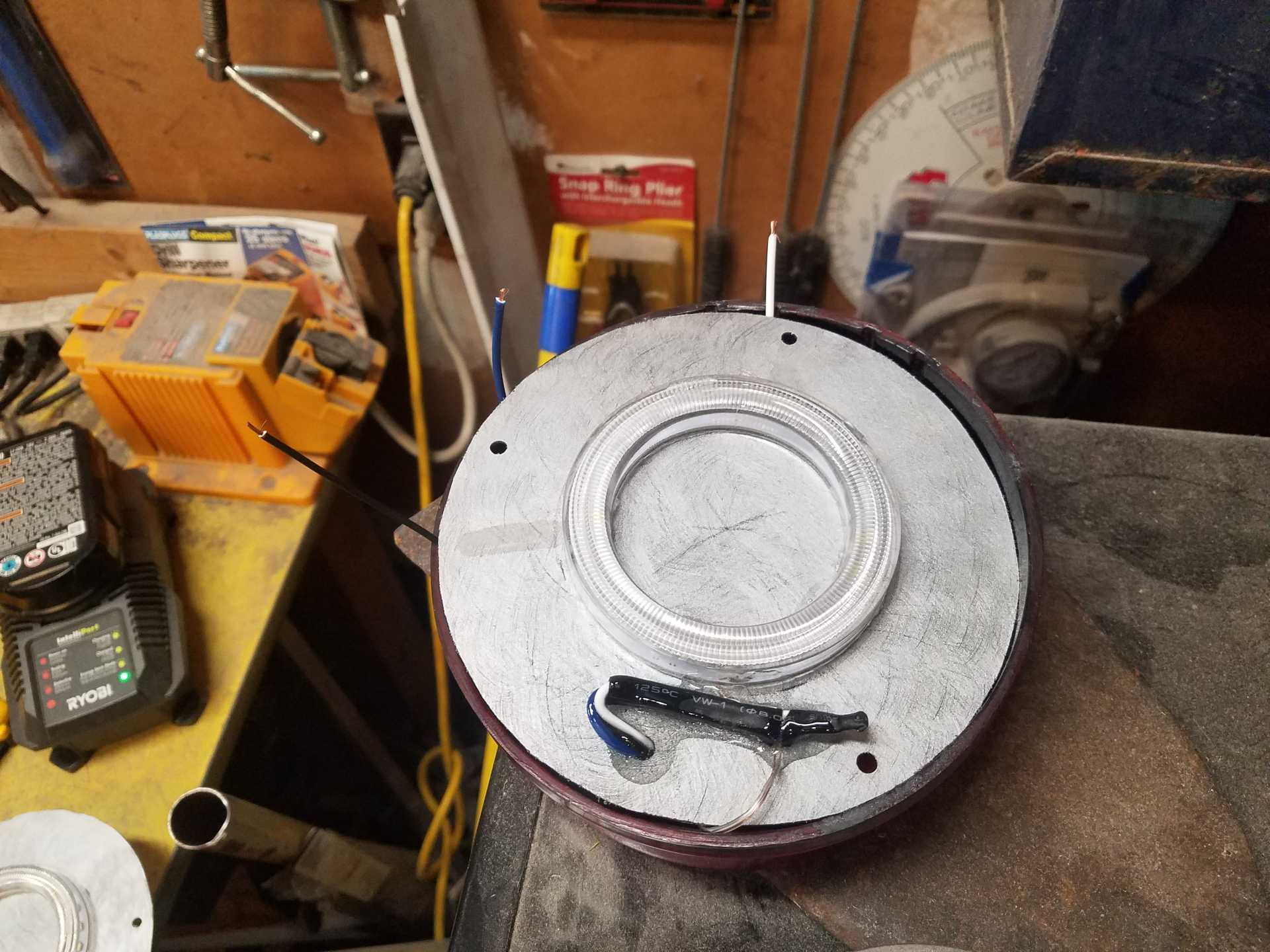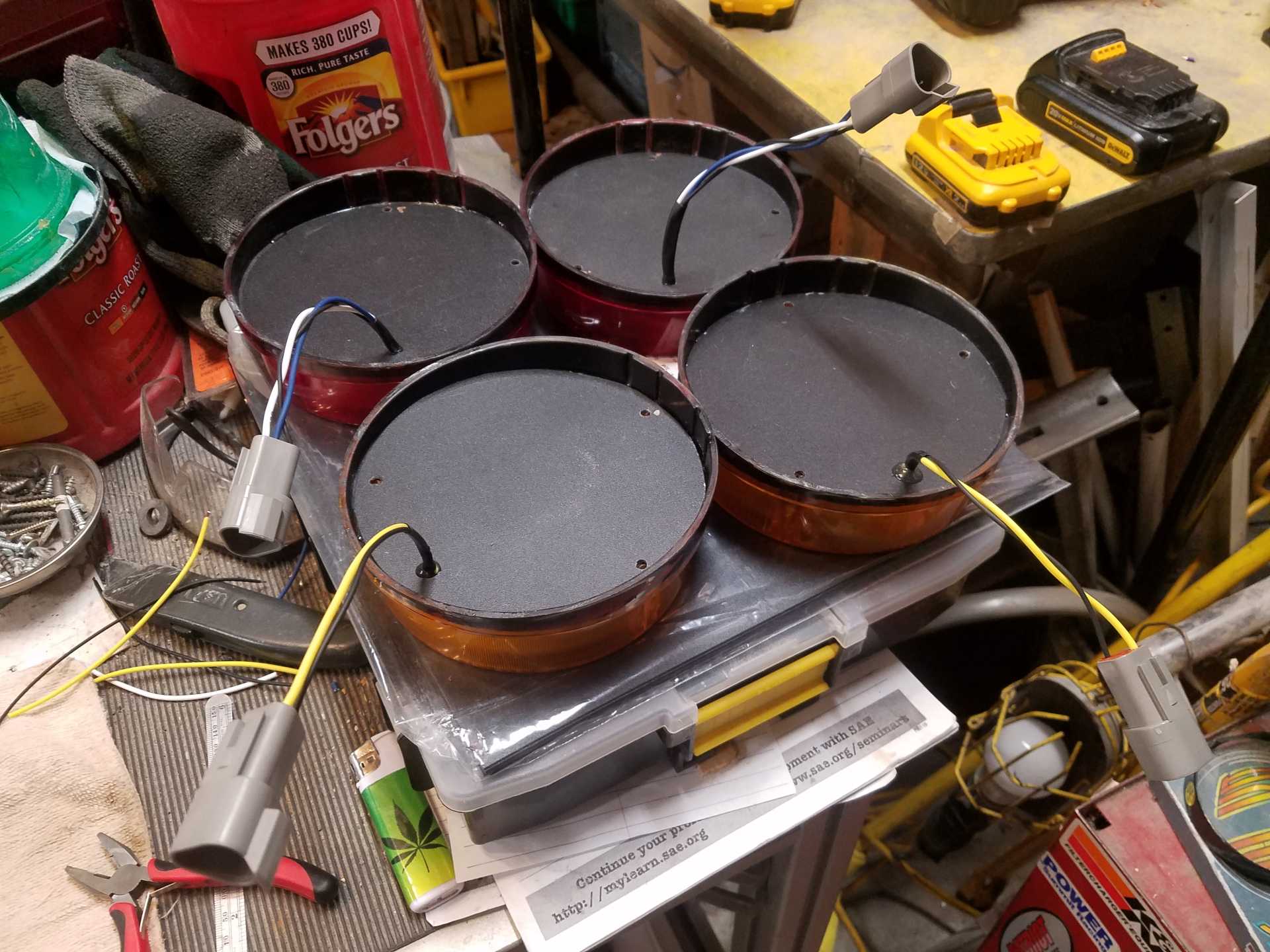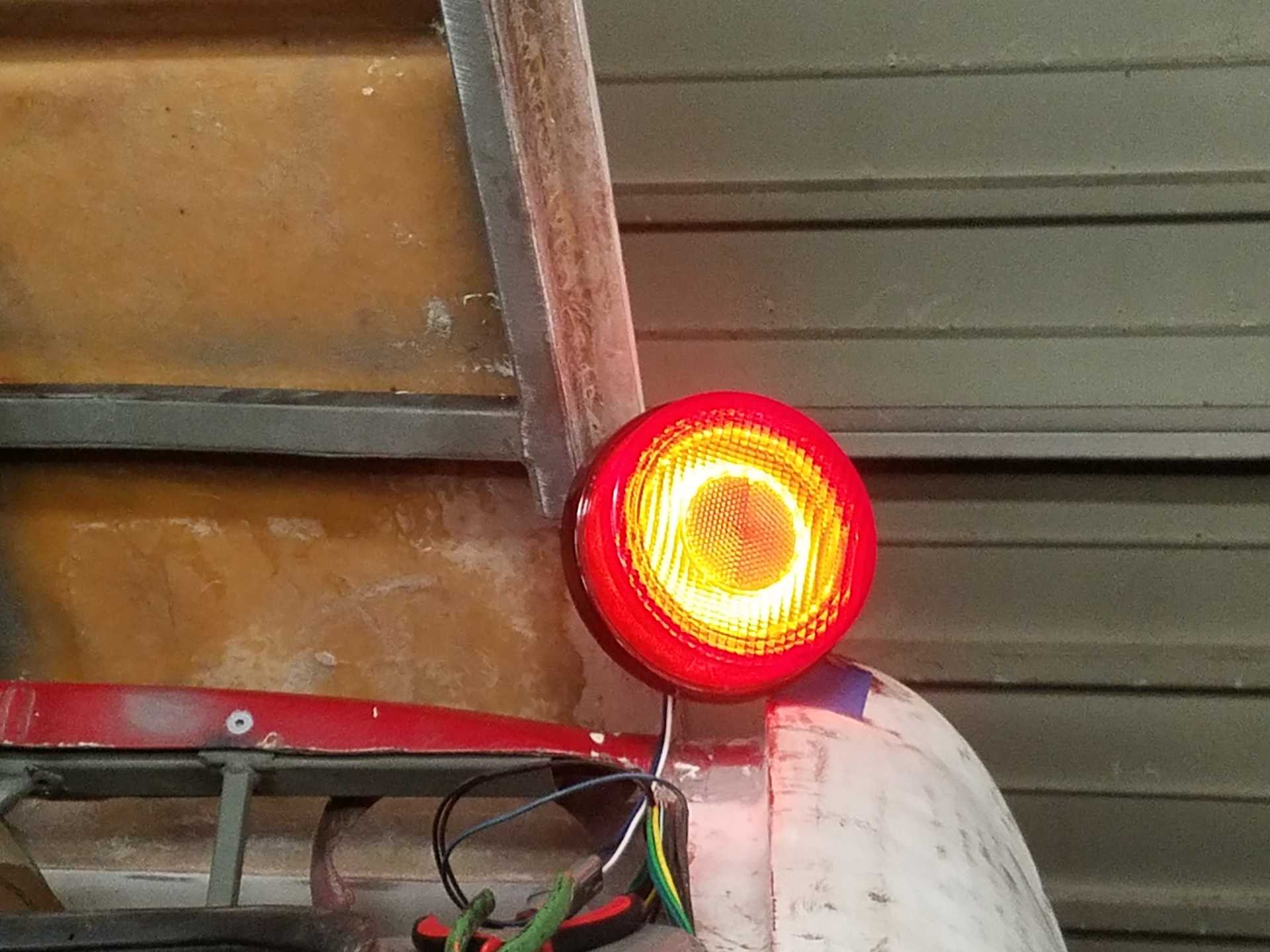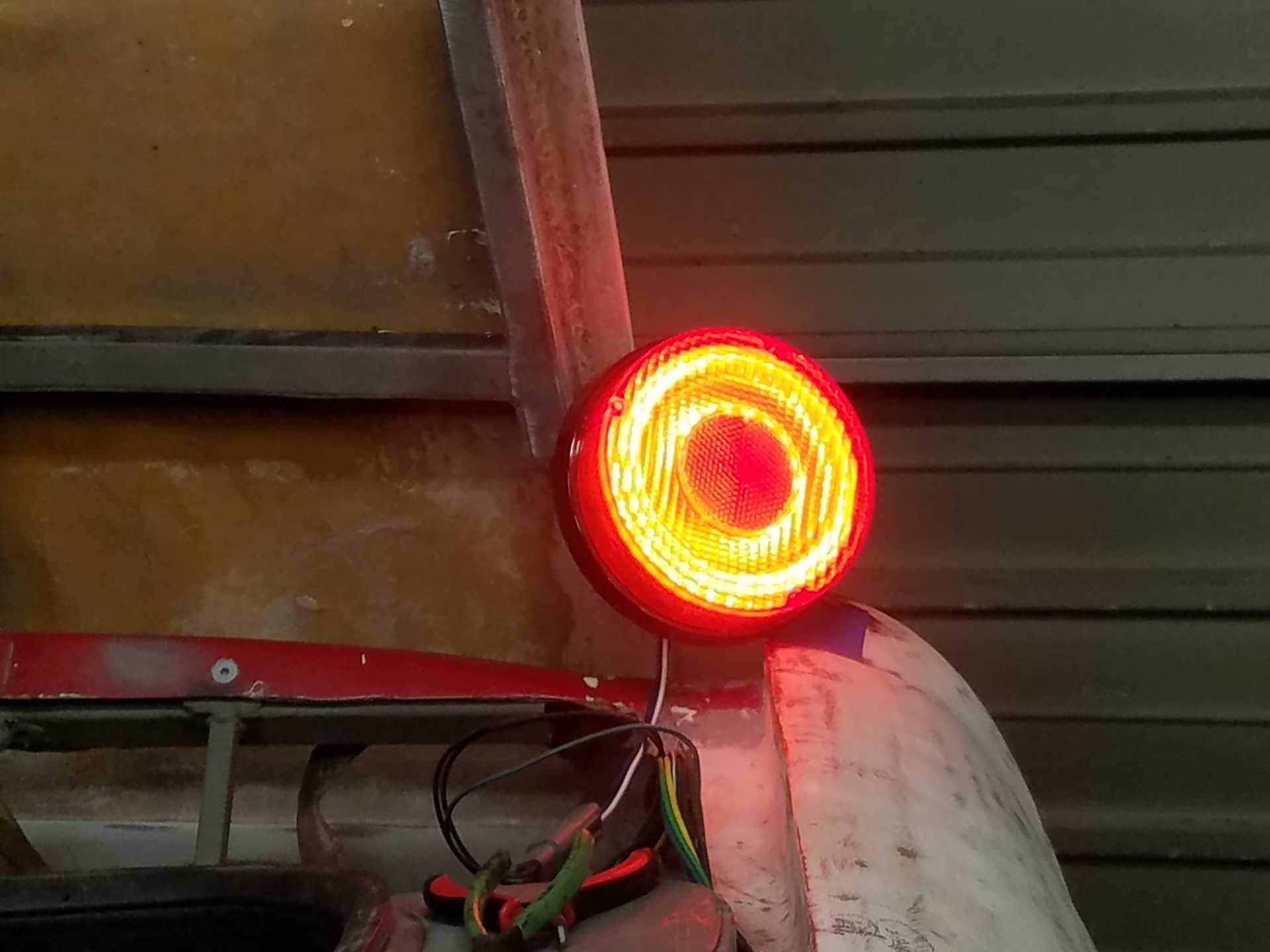 Bob
[This message has been edited by RCR (edited 07-02-2021).]