quote

Originally posted by Rickady88GT:

I LOVE IT.
If I haven't said it before, one of my favorite Ferraris is the 288.
I wish I could build an exact clone with a modern more powerful drive train. Even better is a kit that was added to the original 288 that flares the wheel wells out 3" each side.
Chop the Fiero roof 1.5" and install a curved rear window..ohhhh yah, money well spent.
Never mind me, I am just daydreaming.....

Keep up the good work. This is some high class stuff.
Thanks for the comments Rick ,I'd love to see a fellow hobbiest build one. I've thought about doing a second build and doing a longitudinal engine install something along the lines of Bloozeberry's 355 build.
I do have a bit of a update , things are moving along fairly well .I completed the rear two piece mold and am now onto the first of the side molds after some input from Don I added an additional flange along the fender to help facilitate a easier pull with the rear side vents.
first picture of the finished rear mold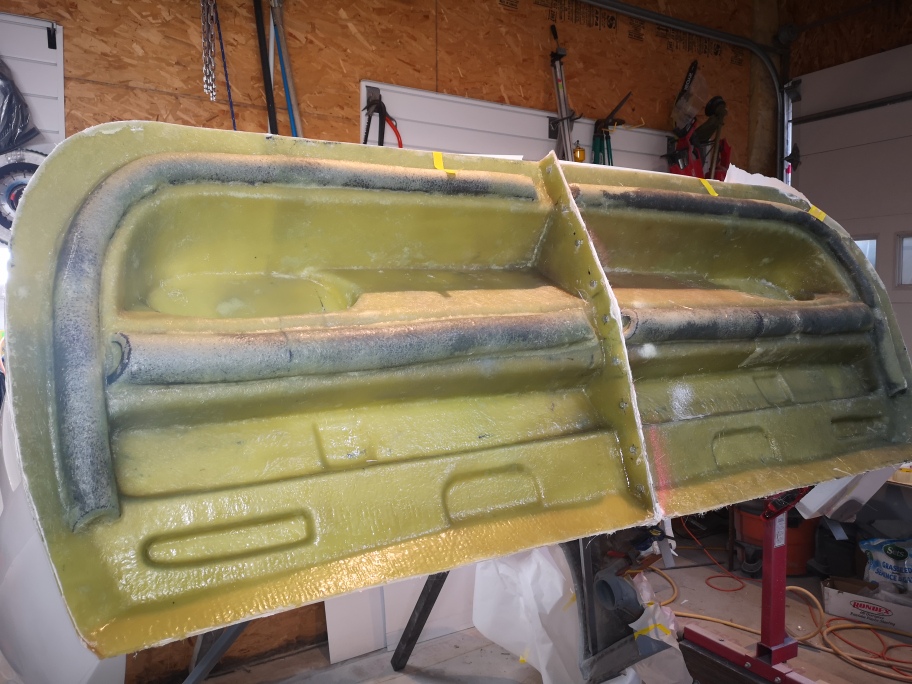 The next are with the final flanging installed and waxed and PVA on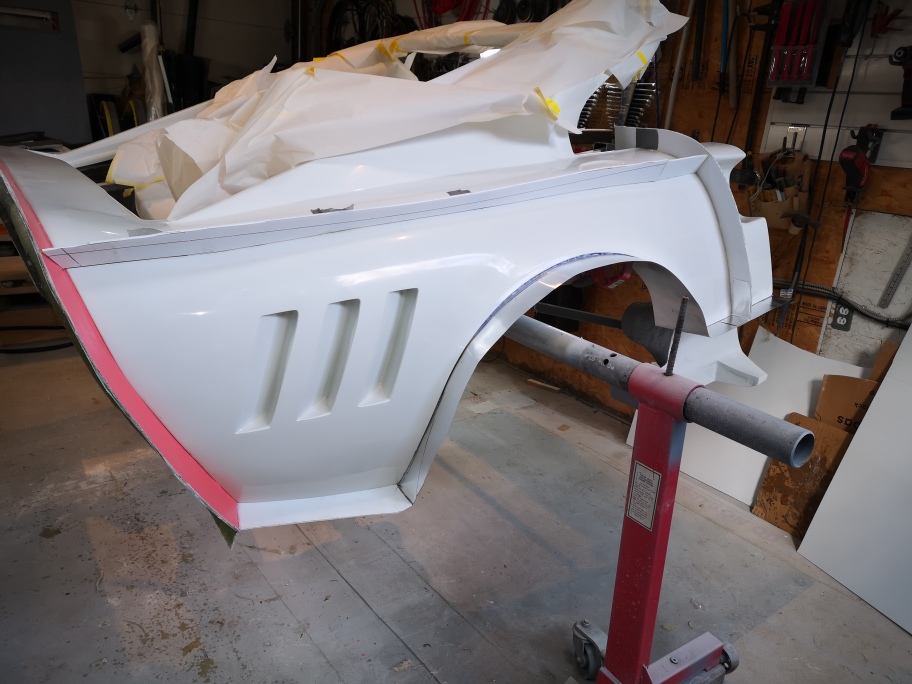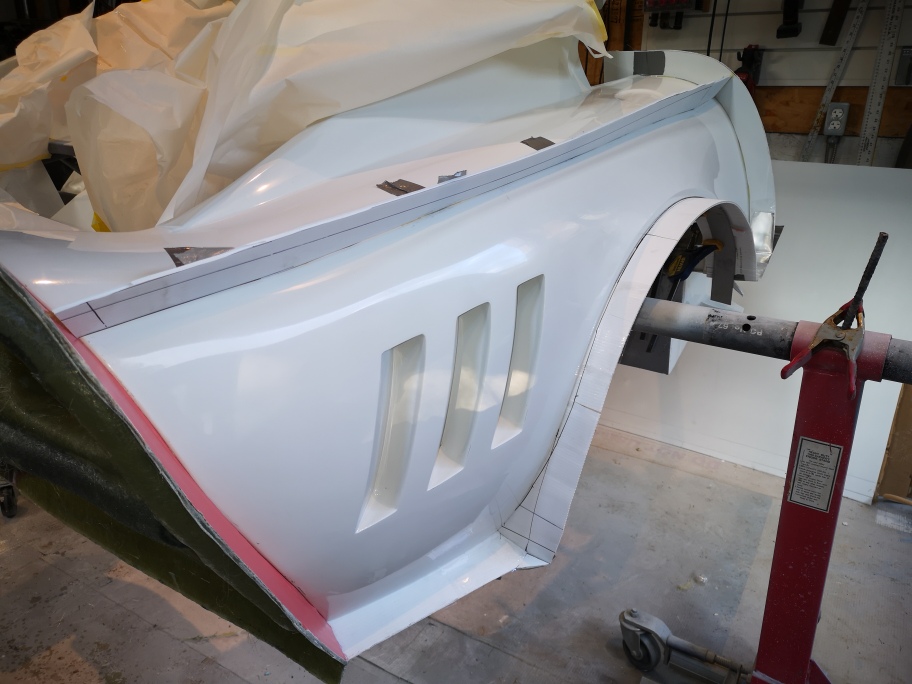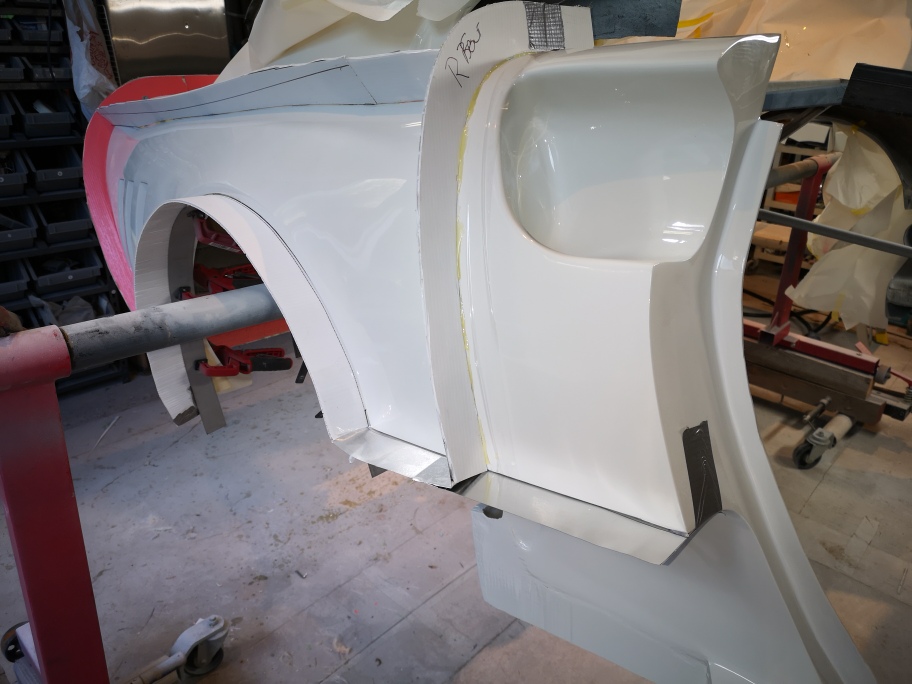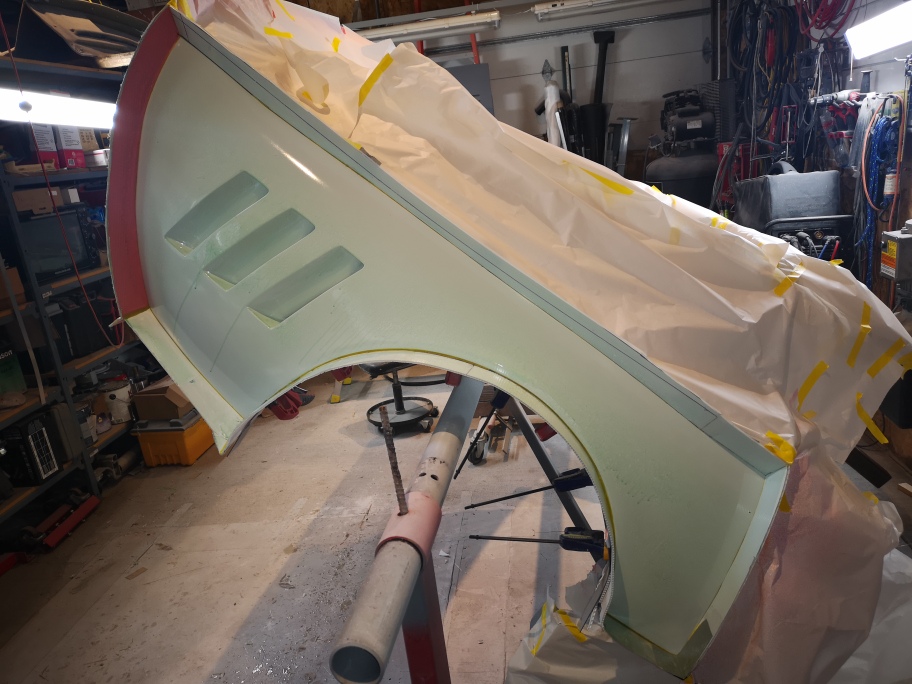 Gelcoat was applied and this is with the first layer of fibreglass matt laid.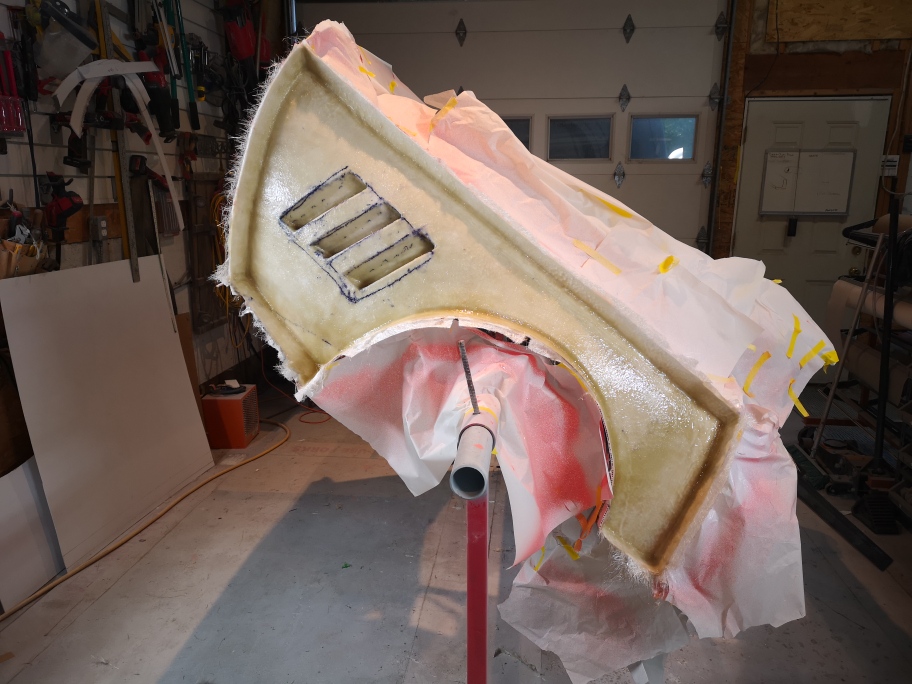 Stay safe everyone
Wayne
[This message has been edited by dobie1 (edited 10-18-2020).]