Still at it lol, got the brake lights working. Fuse missing

Got some of the dash indicator lights wired up correctly, wired up the headlights and turn signals. Still poking at the front spoiler, almost finished.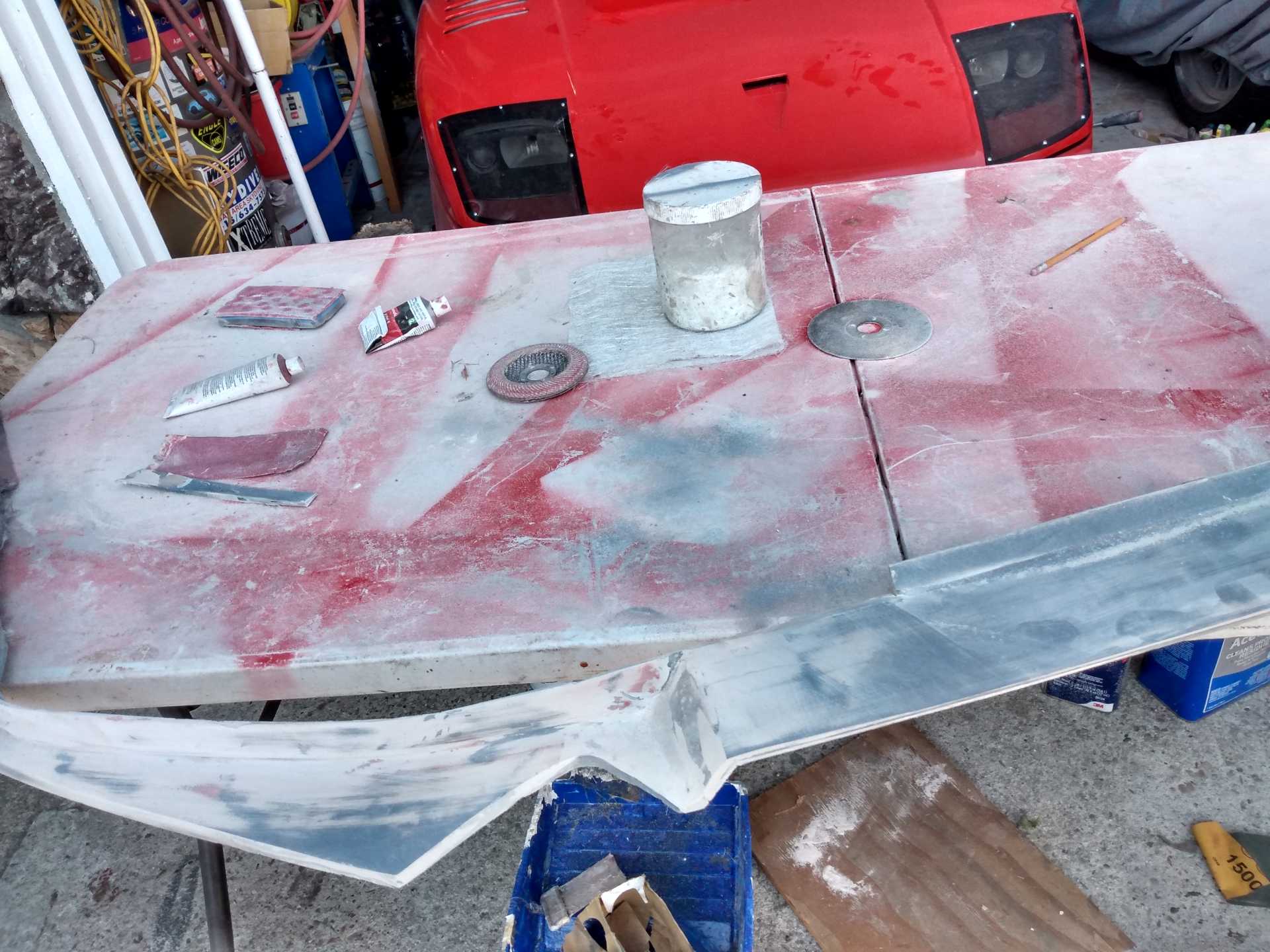 Fixed that big wop in the front end. Got a sweet shift knob and new steering wheel. Should be able to get the rear wing welded up at the shop this week. Got a big list o shop stuff, rear wing and side vents. Foiled on 3 attempts to go by past few weeks, nobody there. Got a sweet tow hook for the front, still working on mounting idears.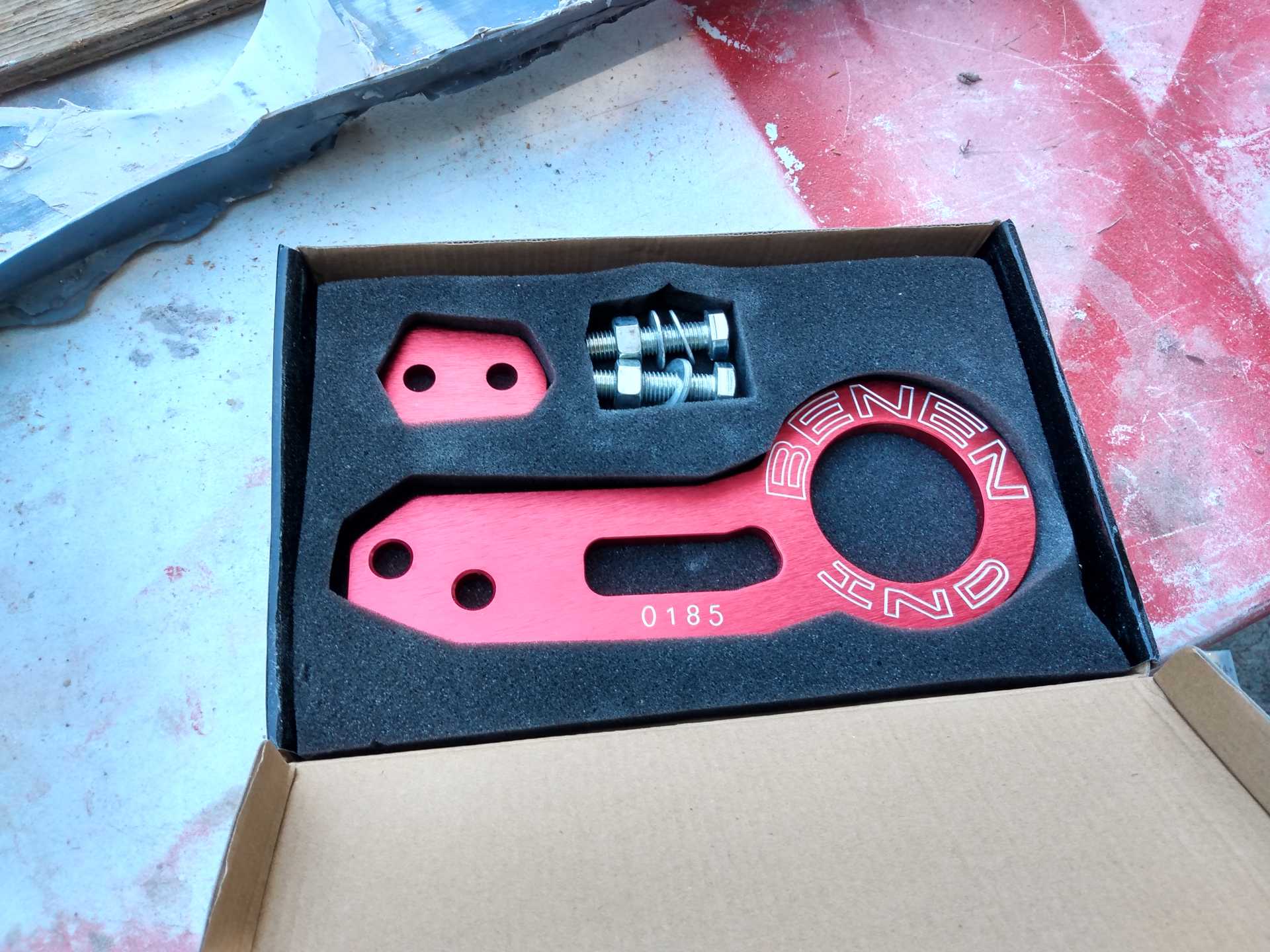 I very recently found that picture of the 3 ferraris I posted above. Never seen that before. I noticed the hood scoop has vents. I like those vents. Boy I like those vents. Theyre in my head eating at me ever since I saw the picture. Cant fight it any longer, gotta have vents in the vent. Played around w some packing foam sheets to get a feel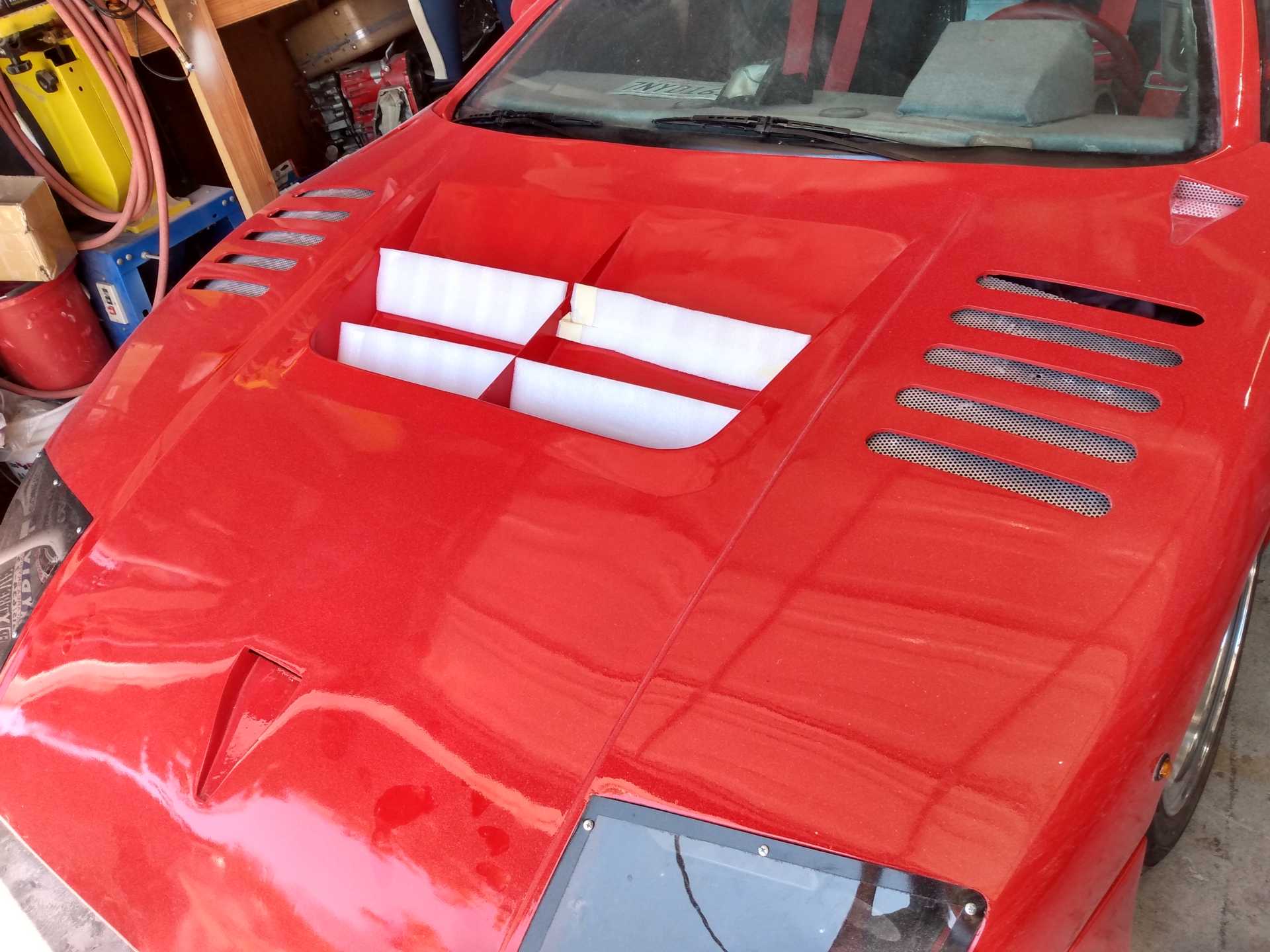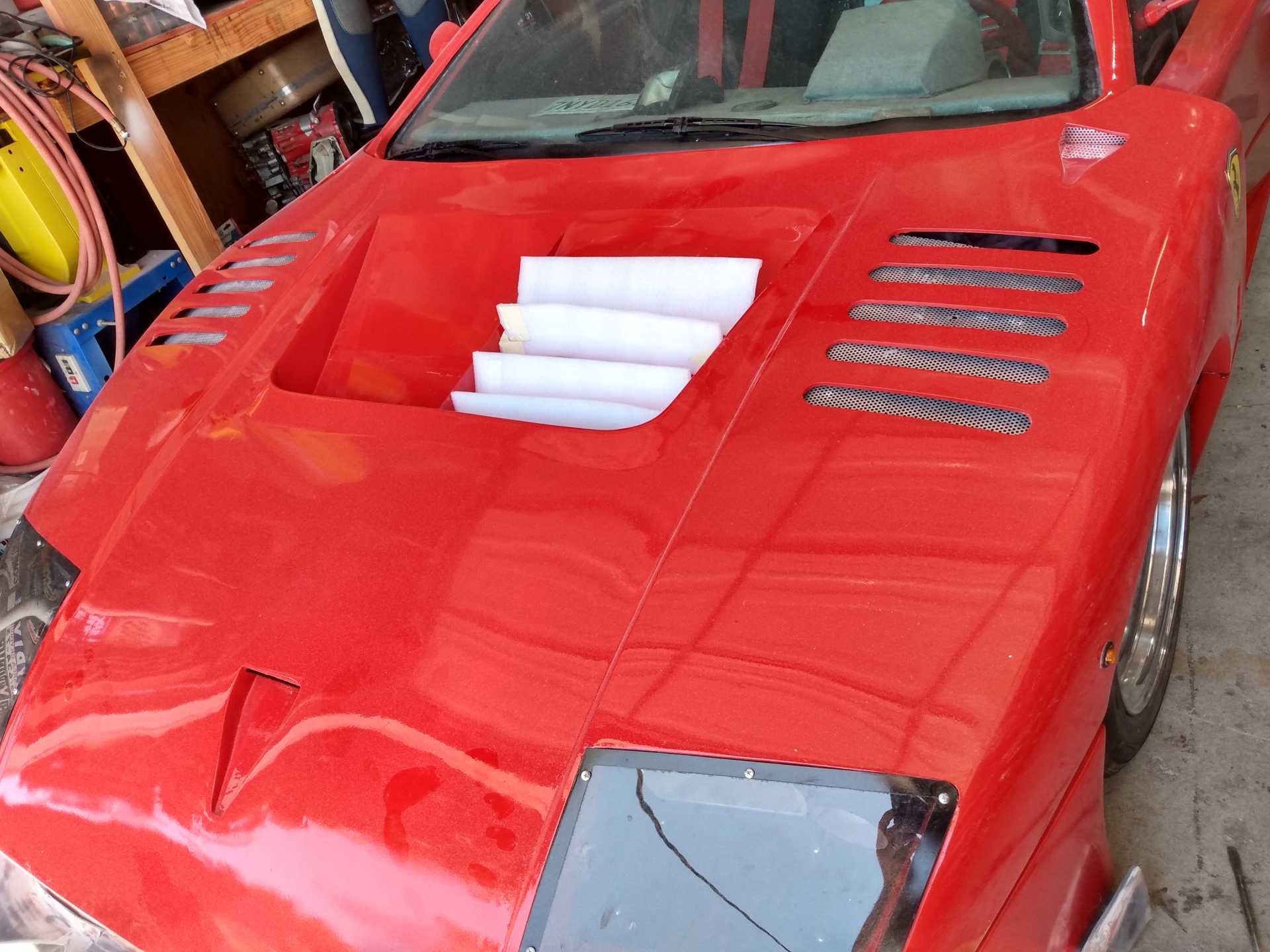 Going to need 5-6 vents spaced 3" apart. Question is how to attach them. I could knock off the paint and weld them on, that would look best. Filling and sanding would be a nightmare tho. Im thinking 2 runners w the flaps welded to them, and bolt down thru the runners. Painted black. Did a buncha other details I cant remember.
Got a pig for last weekends fiesta, always wanted to try that. I had a red apple ready for the mouth like in the cartoons! Was a lot smaller than I was expecting, but we didnt have that many people over. It was open rotisserie( wow I speled it write lol) and covered in whatever they put on chinese roast duck.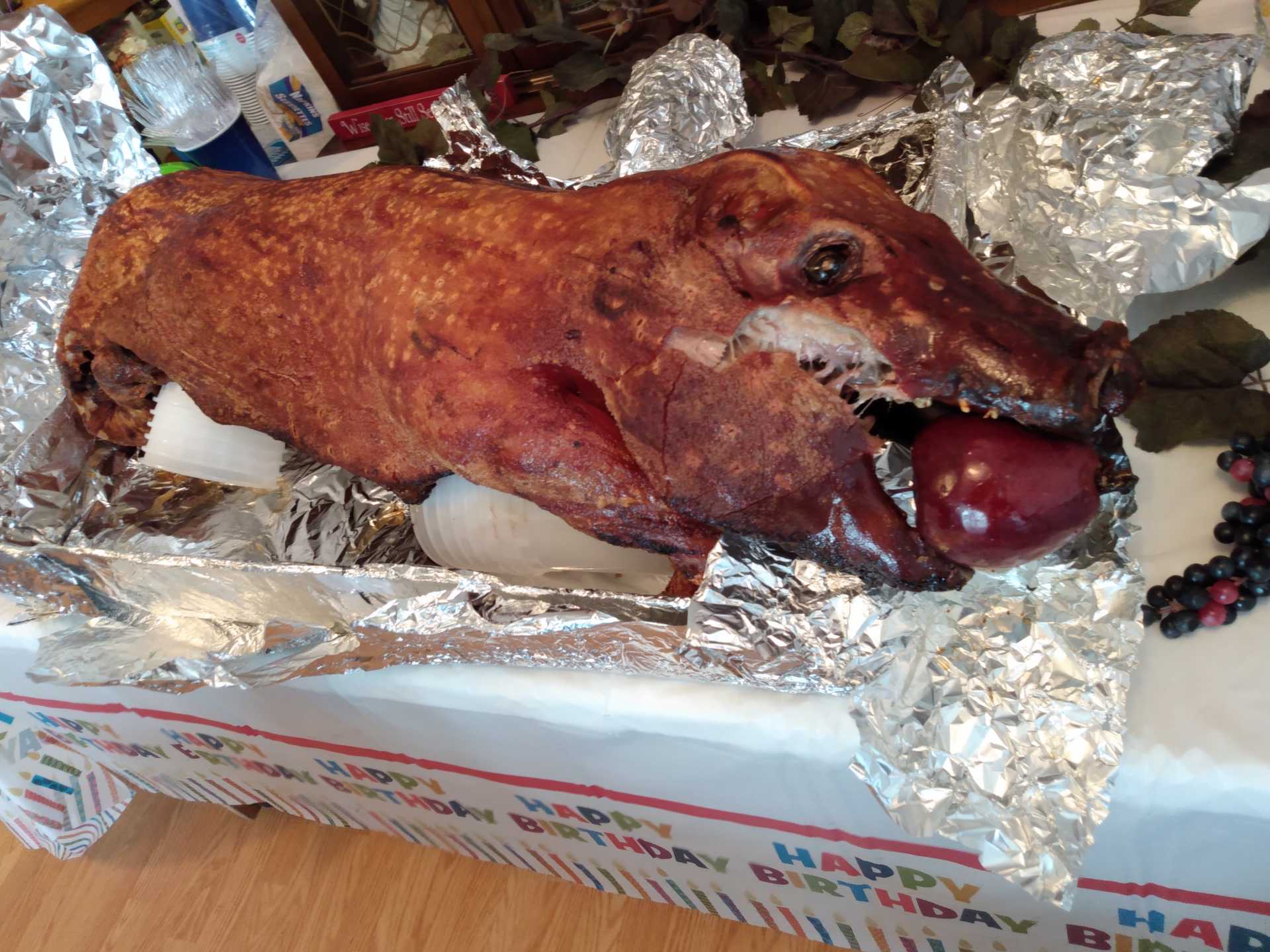 Wow it was stupid silly good and devoured quick! Came just as pictured in a box propped up on party cups in a thin sheet of foil. Got it at the asian market, gotta order 2 weeks in advance. Was about 60lbs cooked and still hot when it got home. Came out to about $4/lb, not bad at all! Definitely recommend getting one -lechon or luzon something like that
shem