Ive worked on the car at least a few hours a day every day since the last post. Joedad your post made me be very picky and do much more detail work. Wednesday im in the driveway w the youngster and the garage door open. A good looking lady in a nice car pulls up, looks at me lowering her sunglasses and says,"wow nice, what year?" Never one to let a situation go to waste, I gove her an intriguing man face and some james t kirk body language and reply, "thanks im a 1977". She laughs and says "no the car". I give her a very disappointed "OH" and motion to the fierarri"its an 86". She says no the mustang, I say oh jeez! its a 66! She says Wow beautiful. I say thanks I try to work out. She smiles and drives off. 2 doors down lol. Lotsa people come by and always ask about the mustang, barely anyone asks about the fierarri. I wonder if that will change when its red. Prepping for primer yesterday, and old man on the other side of the street yells to me- You working on an airplane?!, I replied. HUH? lol He said what the hell is that a jet plane in your driveway?! lmao Another guy on a bike came by yesterday staring at the car and says, wow thats an f40. I say no its not. He just looks at me- what is it? Pontiac I reply. He gives me a look like im bullshitting and rides off. lol
Been attacking all kindsa details on the car being pretty damn anal. went thru 2 tubes of spot putty and finished of the kitty hair. still a few areas that need lotsa love but it should come out decent. Got the mustang suspension finished and washed and got a cover for it. Got the big compressor plumbed and changed the oil. Took it around the block to blow the dust off(the mustang), then cleaned it up. Thats a damn good looking car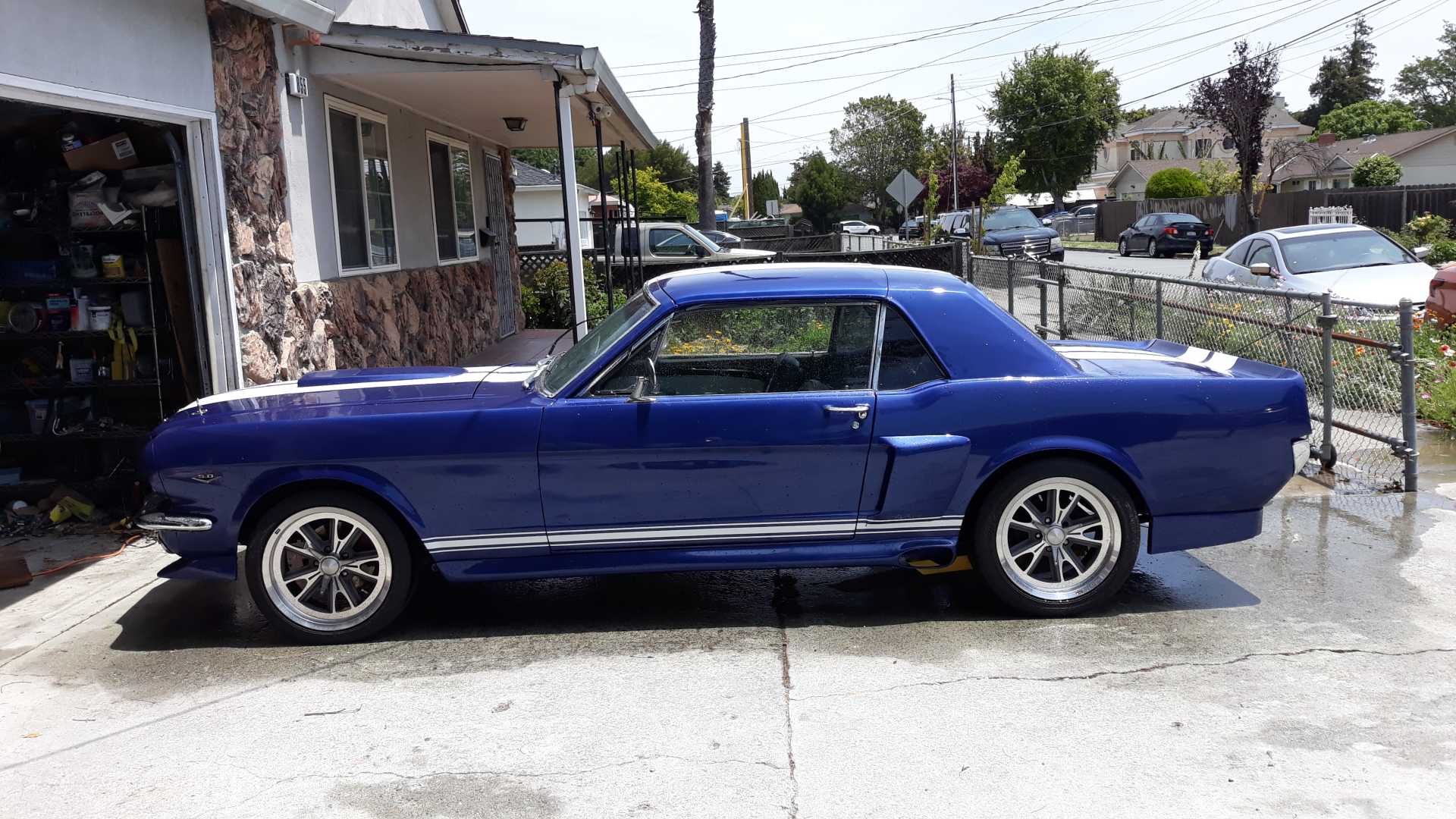 Got the garage cleared out and plastic up, blew out the garage, blew off the car and got errthang ready. Cleaned out the gun w some acetone, and started mixing primer. Uh oh all the high build solids have congealed at the bottom. Bad. I spent 20 mins stirring breaking up the goop and got it mixed good enuf. Strained it and loaded up the gun. Tired, its damn hot, but im exicted. Spraying w this big ol compressor should be much easier than that lil 6 gal pancake. God likes to mess w me, im his comedy show. Everythings a friggin gauntlet to run, hey its an adventure! I get about 10 mins into spraying and the compressor and lights shut off in the garage. Damn a breaker popped, I go to the panel and everything good. Hmmm, then a neighbor across the street yells, hey is your power out too? Fooooock! Now what the hell am I gonna do? Brain starts racing, whos got a genny? I pace for a few mins contemplating options, then the power comes back after 10 mins. So I start shooting again. Then the compressor starts getting loud. Then louder so I shut it off and use the pressure in the tank. When I start the compressor again- Majorly nasty friggin rod knock or piston slap, crazy bad. Fooooock! Now what? OH! I have the pancake compressor here lol, and there I am again spraying w the pancake. 30 seconds of spray time for 3 minutes of refill time. Yay. Got done just in time, the primer was starting to gel up in the gun.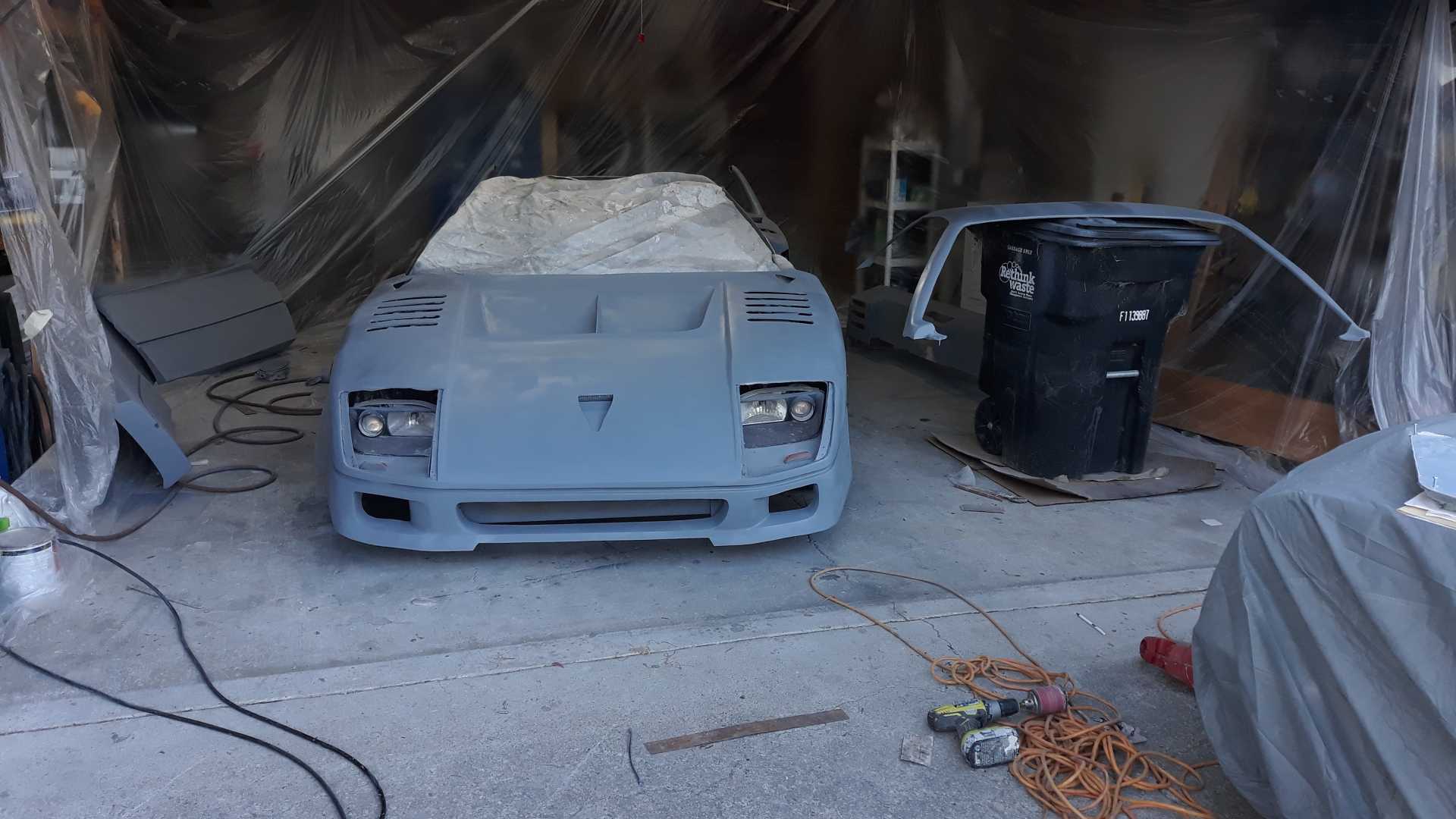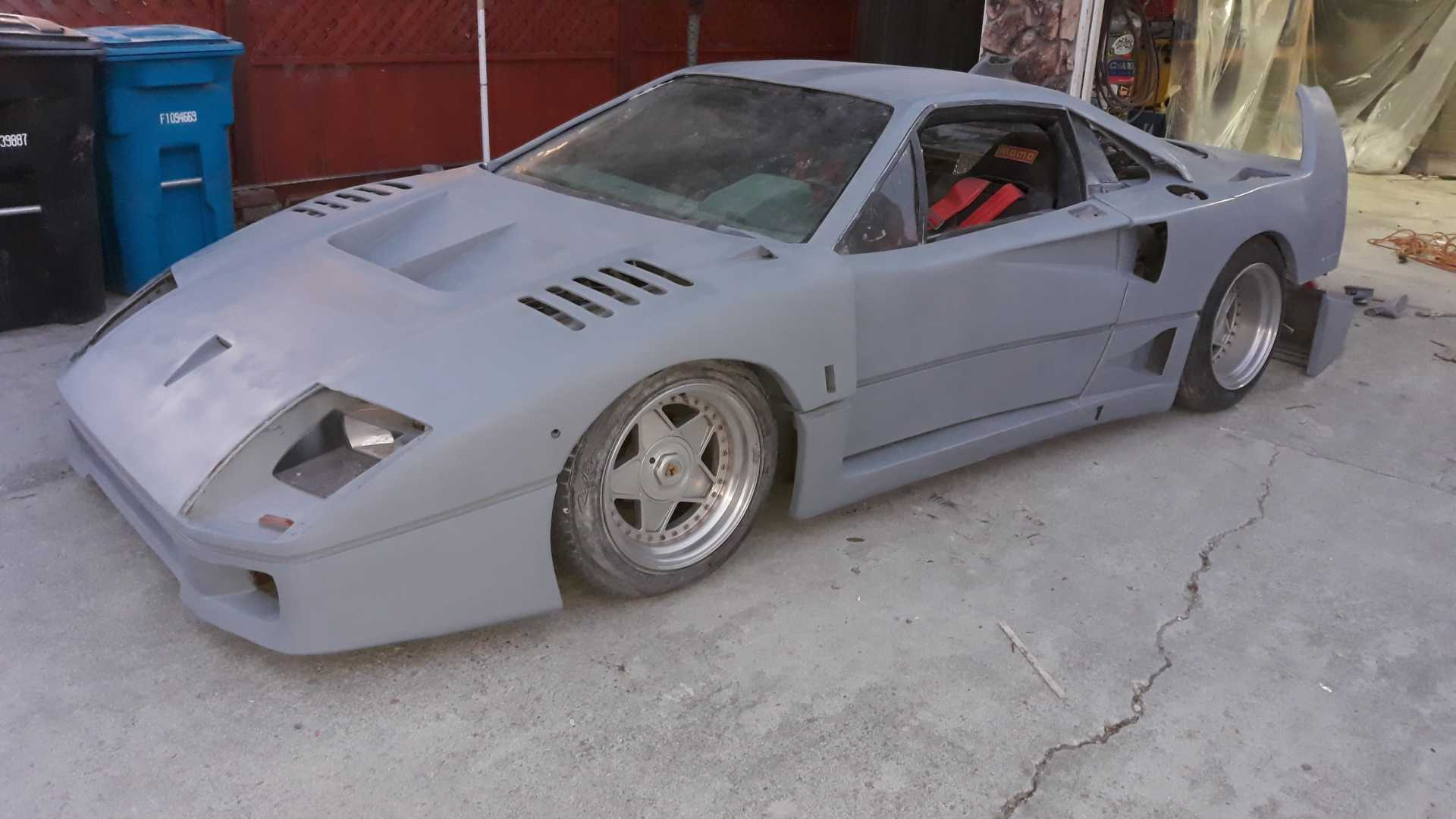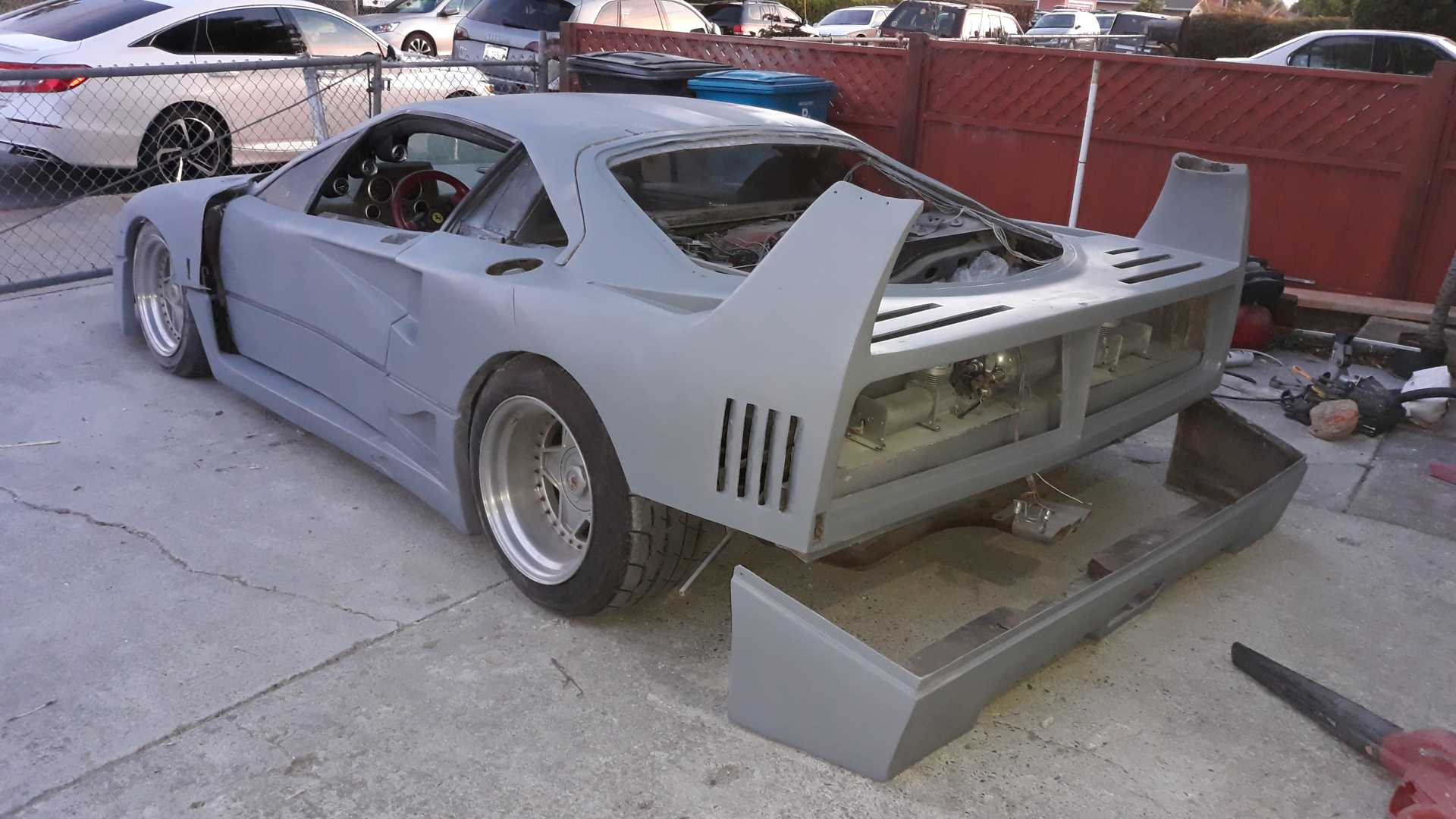 I have maybe another 50 hours in sanding in this week, been going to town. The groove in the hood needed a ton of love, I made a bunch of custom sanding blocks from wood stakes and plywood. For my arch nemesis the rear vents, I sanded down one of my long sanders and its working out perfect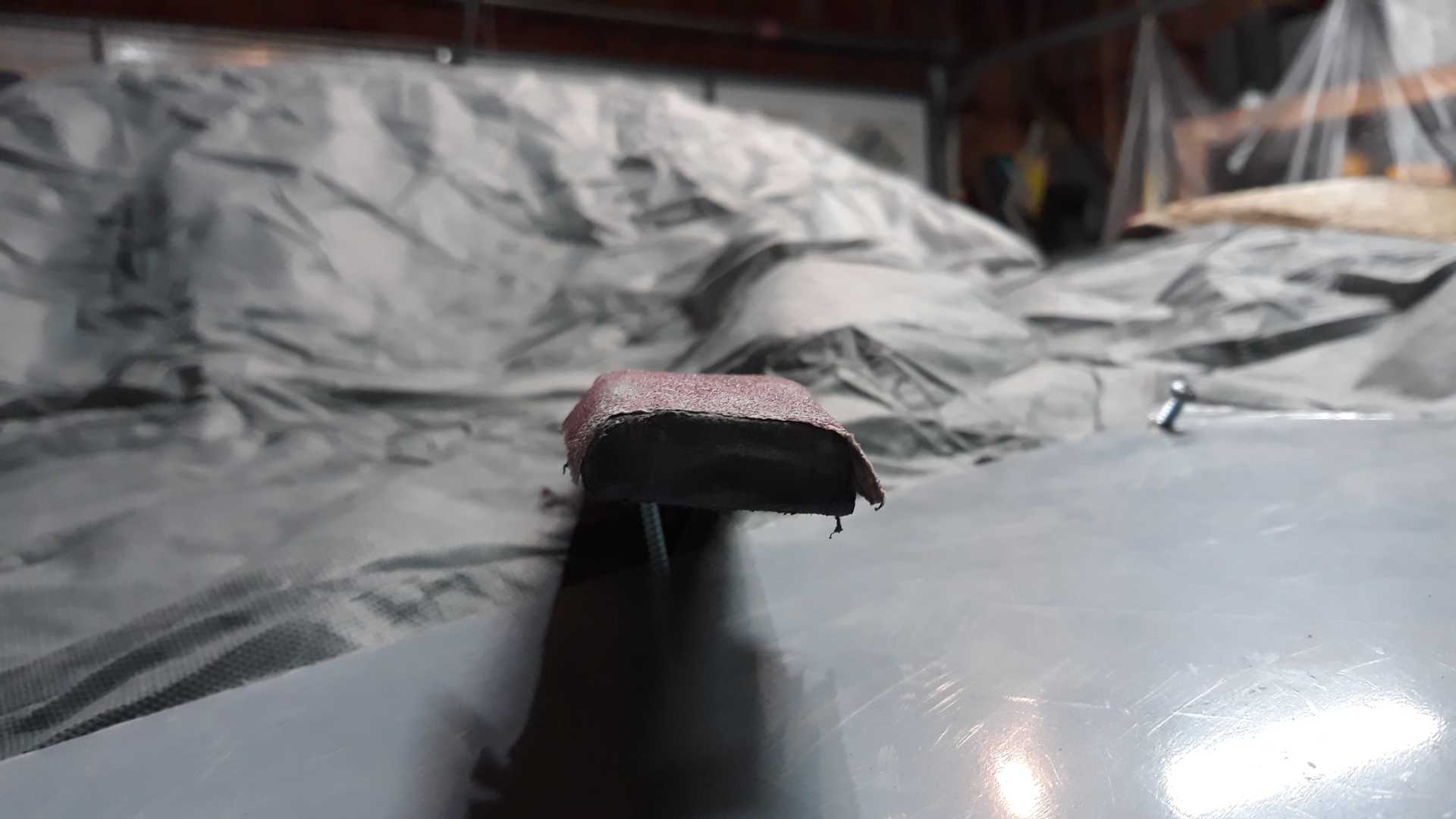 Todays going to be all wet sanding and cleanup, dunno if ill paint today. Def dont wanna paint w the pancake. My cuz nextdoor has another one, maybe ill pipe the 2 together worst case scenario. Or pipe them to the 60 gal tank,options options.
Always a million things I fergit to mention but, yeah you get the idear.
Have a grate day!
shem