Ok, I need to do some work on the car. Sense I used the HVAC system from the Monte Carlo, I inherited one of the notorious servo door motor stripped gear teeth issues. When I open the door, yes just opening the door triggers the HVAC to actuate,...why....I am not sure. The actuation of one of 2 doors makes a loud clicking noise. It is irritating and embarrassing. The noise can be heard inside and outside of the car. This thing was a nightmare to install and I can't imagine how much of a pain it will be to service.
[QUOTE]
Originally posted by JenzGT2:
This is a picture of the 2006 Monte Carlo HVAC test fitting in the Fiero.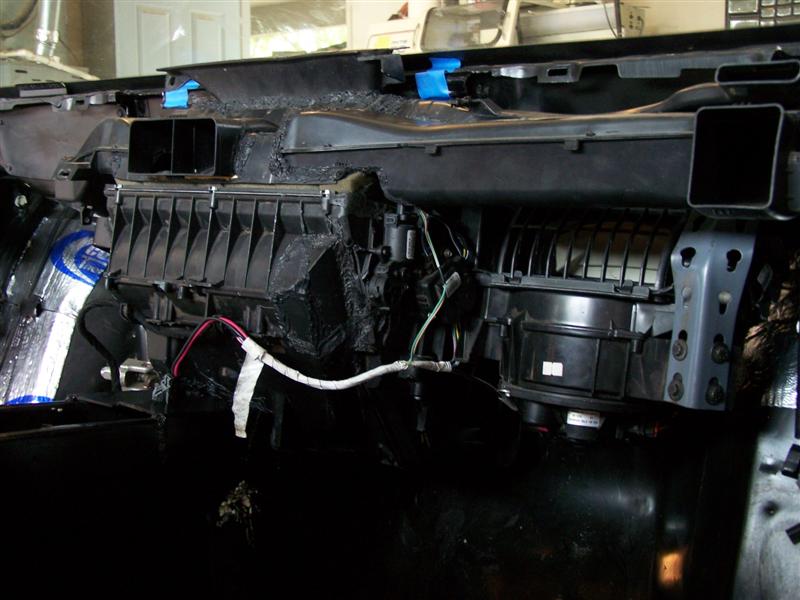 The problem is one of 2 motors that move the blend door and mixer. One motor is behind the Grey bracket and the other is at one end of the white wire loom.