While at the 25th JefrySuko and I were discussing the smooth firewall on my old SBC/Getrag swap and he suggested reworking the hinges to do away with the hinge boxes that hang down pretty far. They are an eyesore and on several swaps the DS one ends up being cut/modified anyways. So after a few discussions, we figured out how it could be done and then it was finding the right opportunity me to do it. Well my old SBC swap was removed for an LS4 swap, so now is the perfect time to perform this modification.
Old setup with a smooth firewall and the hinge boxes cluttering up the look: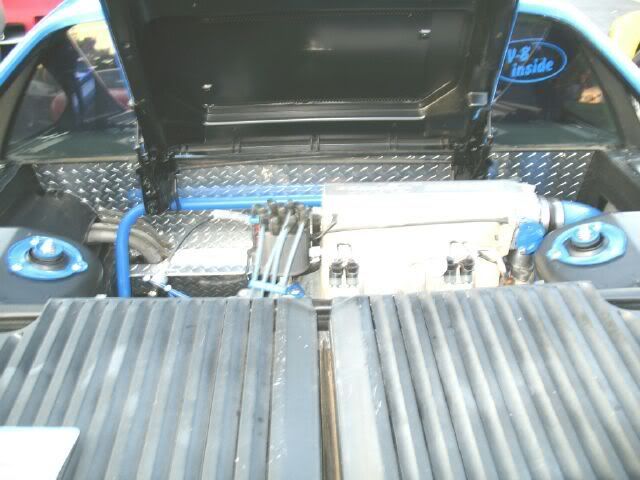 With the drivetrain and everything removed, they really stand out:
Since I wasn't planning to reinstall these boxes, I just rough cut them to remove them and then went back and drilled out the spot welds to smooth everything out: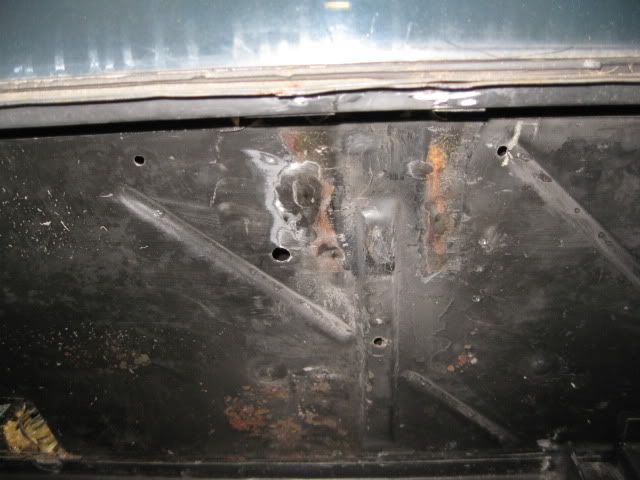 Once they were gone, I put the decklid back on, put some weight on the rear of it and used some washers to set the panel gaps: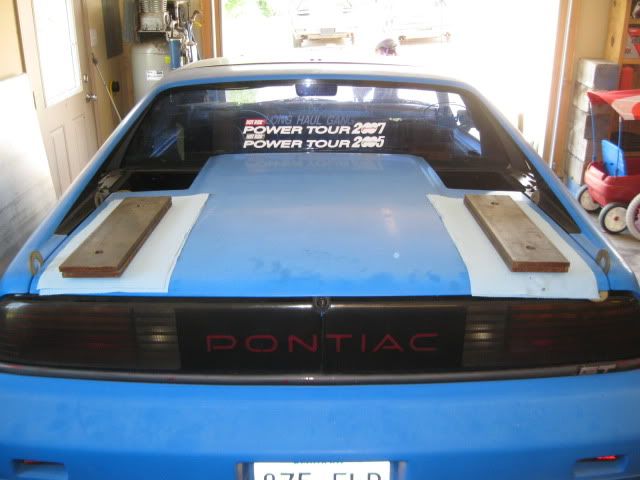 Then reinstalling the stock hinge looks like this: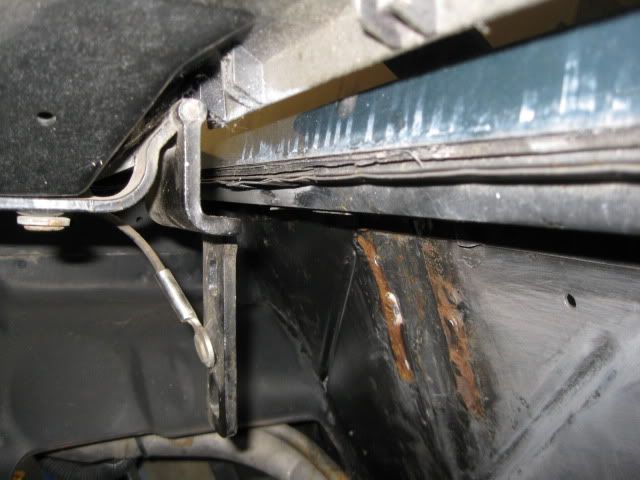 The idea is to cut the stock hinge where is bends 90 degrees right above the stock mounting location. Then weld on a piece of 1/4" steel plate and bolt it to the underside of the rear window tube. Here is the template made from 16ga and how it should fit:
Little bit of work and I have the two new plates made from 1/4" steel: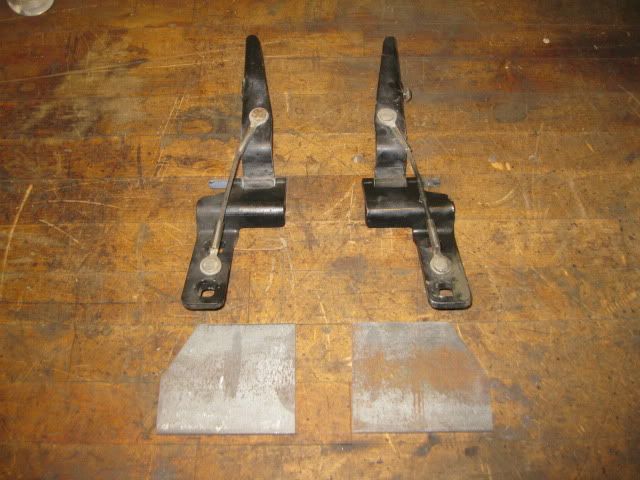 Time to cut the hinges:
Then clamp everything together to ensure both sides are the same and then weld the seam on top and bottom: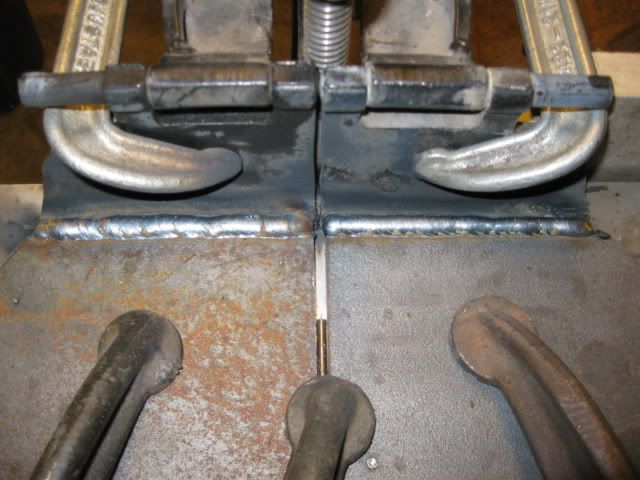 Test fit with the modified hinge: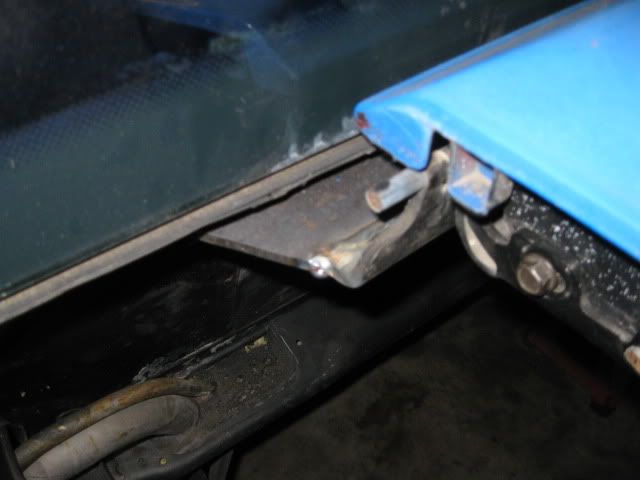 There is about 1/4" gap between the frame and the hinge, so I will need to make up some 1/4" spacers to fill the gap. After nap time, I will grind the upper and lower welds down flush just so the brackets will look stock to the non-fiero crowd.
The bottom of the rear window tube has a slot on both sides that is slightly wider than 1 1/2" wide. So I purchased some 1 1/2" x 1/4 material and will slide it through this hole and use it as the back support for bolting these modified hinges in place.