Bracket for accessory belt tensioner complete but rough, grinding and painting to come. Still the belt lines up very well.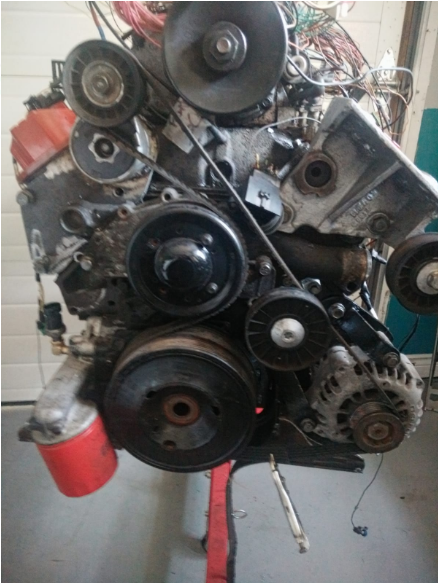 That means that the belts are done, now on to wiring.
Rant: i now have 5 electrical things on Freya that need to be fixed. The headlight motors, the windshield wipers, the radiator fan, the tachometer, and the remote trunk lid release.
Cant seem to find fixes for these bugs. Very frustrating
------------------
Astronomy says we will find a coded signal from outer space. Then we'll KNOW that life exists there, for coded signals aren't by chance.

Biology says there are coded genetic signals in every cell, but we KNOW that no intelligence created life.

I'm the original owner of a white ' 84 2M4 purchased Dec 10, 1983 from Pontiac. Always garaged, no rust, 4-wheel drifts are fun!