A few weeks back I dialed in the placement of the drivetrain in the mock-up chassis, welded the drivetrain to the cradle, and pulled it back out and put it on the cradle fixture.
Today I fabricated the needed brackets to support the engine/transmission in the proper position so I can cut away the temporary mounts and make the final ones. Once I get these new drivetrain support brackets welded up, I will pull everything apart again.
Here is the transmission side. There are 1/2" spacers between the vertical uprights and the F40. This will allow some slight adjustment side to side for use with other LS engines. In the far right, you can see the temporary adjustable mount used for mock-up. The lower portion is welded to the cradle.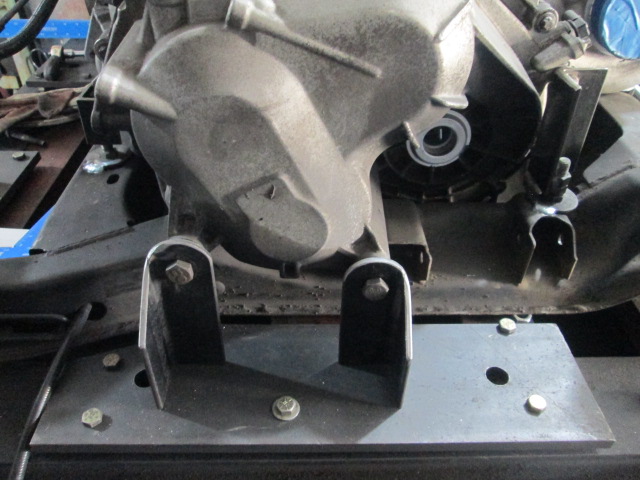 Engine Side. This side the M16 bolt has a sleeve with a tapered end to keep it centered to the crankshaft. The sleeve can also slide in the vertical bracket. This will allow the same bracket to he used with the RWD LS engines. The F40 side will locate the drivetrain side to side, the engine side is just to keep things level and square to the cradle.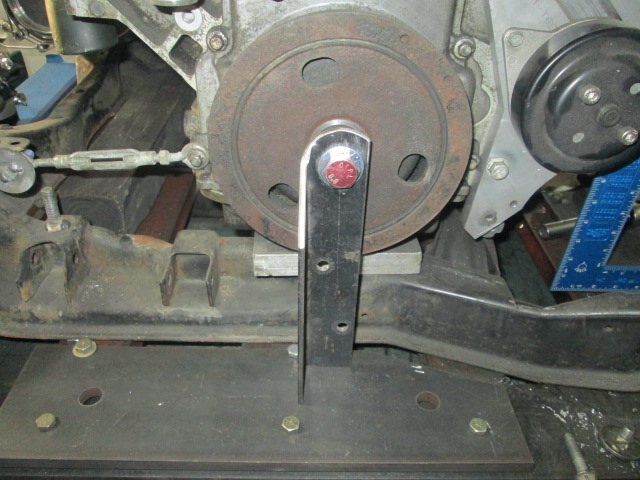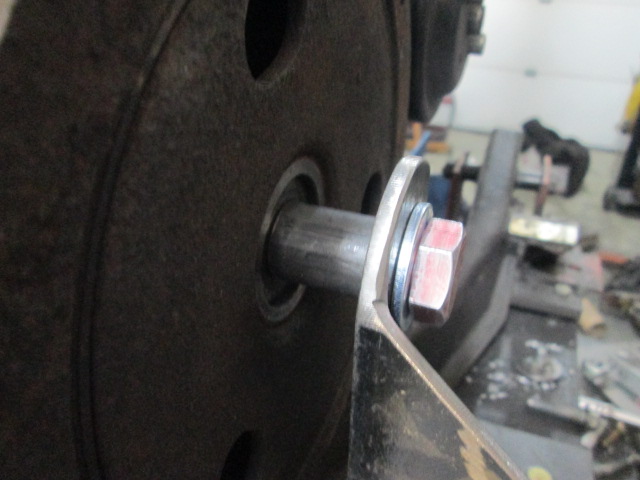 Once I get the support brackets welded, I am going to take everything apart to make room for LS4/F40 swap #1 on the cradle fixture. This means the LS4/F40 #2 will be on back burner status most of the winter, but some of the newer parts will be installed in the LS4/F40 #1 drivetrain.