I bought these around 2010. They have been in a plastic tub in my garage since then. I never got around to putting them on, and now I don't need them.
From seeing someone else's old for-sale thread from a few years ago, it looked like these might have come with bolts and drill bits, I don't recall getting those, and they weren't in the tub with the adapters.
I'm asking $200 plus shipping (I'll use a USPS medium-sized flat rate shipping box, so you can calculate shipping prices uses USPS' website, my zip code is 27302).
There is a few spots of surface rust, I was able to brush most of it off with my fingers. I'd say a coat of VHT paint (or some other coating, as seen in
this great Detailed install write up
) would solve the issue.
[img]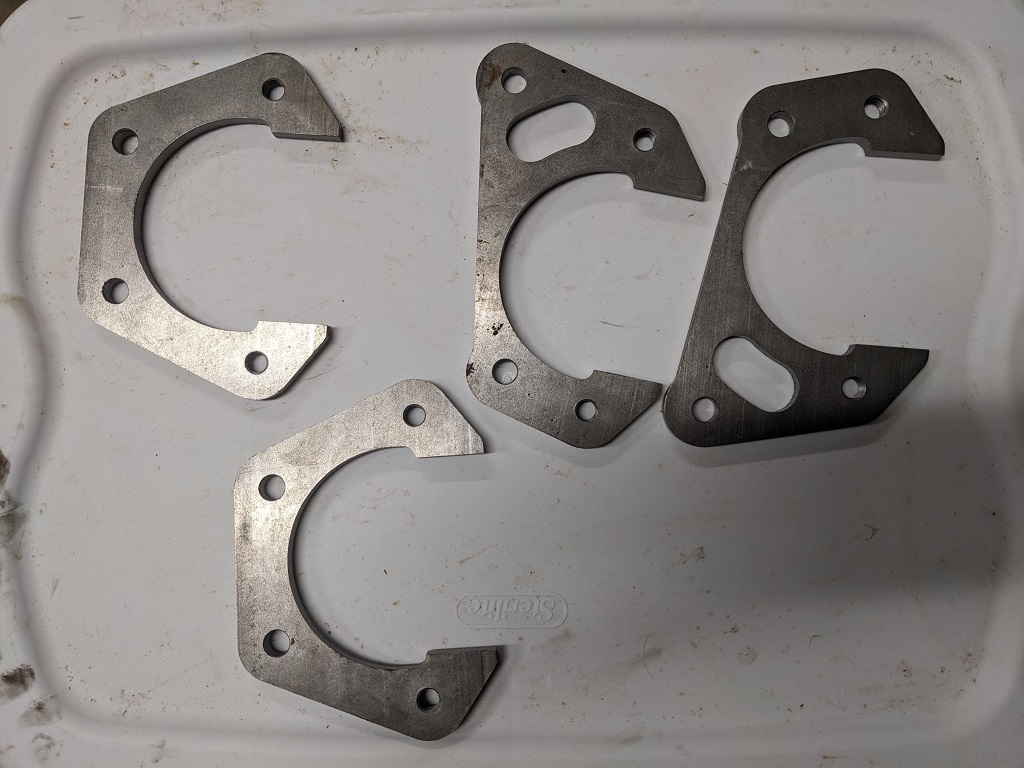 [/img]