After a few passes at the autocross track, I decided that it's probably a good idea to get a backup plan together for when my daily driver 250,000 mile 2.8 finally quits on me. I picked up a 3.4 from a 93 Camaro with 50,000 miles for $200. The engine had sat for 3 years, but was in a car that was totaled by getting hit in the rear and ran before it was pulled (So I'm told...). This being my first engine swap, I'm a little intimidated. Before I start I plan to test the compression for each cylinder and soak the cylinders with some oil. I've also decided that as I have no crunch on time and the engine is very complete that It would make sense to switch over to the 7730.
To do this I will need the following (Correct me if I'm wrong) (Found on
THIS
thread, Thanks Phonedawgz):
1) 1227730 ECM along with the correct MEM/CAL for the engine
2) an adapter to hold the new PROM
3) The PROM itself
The ECM will be somewhat simple to find, but where can I find the PROM and an adapter? My car is an 86 GT 5 speed. The 3.4 has all the connectors and wiring intact with none of it cut.
To do the actual swap I've been reading up on
THIS
thread. I will need to strip down a 2.8 engine to put all accessories, brackets, oil pan, timing cover, valve covers, intakes, and some sensors onto the 3.4, I'm trying to find one that I can tear down so that I can start cleaning and painting the parts. I'm going to get a jig to drill the holes as well as an 88 flywheel.
Going with the 7730 I want to use the DIS and I am thinking about using the Camaro intake because of how well it flows. Has anyone done this? Has anyone used the Camaro exhaust manifolds? They are WAY bigger than the Fiero ones. Should I just stick with the Fiero intake/exhaust manifolds? I plan to get rid of the EGR and will not be using AC either.
What sort of preventative maintenance should I do to the engine? I don't want to remove the heads unless I need to. I was thinking: Water pump, Timing chain, intake/exhaust gaskets, wires and plugs, rear main seal, oil pan gasket, oil pump. Is there anything else I should do? Should I consider putting a cam into the engine while it is out?
I hope I'm not asking too many questions, I have this engine sitting in my garage and am very excited to get started on it, but I wanted to talk out my plan with someone to make sure I am on the right path. This is my first engine swap and the first time worked on an engine out of the car. I'm trying not to spend too much because it is just a 3.4, but I would like a bit more power. Nothing too crazy.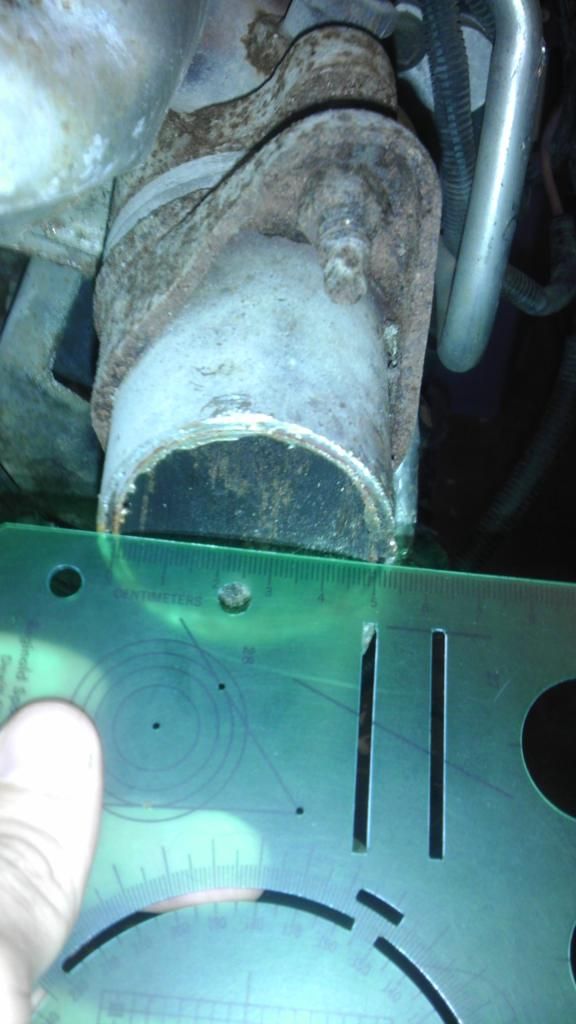 Don't laugh at my measuring device! This isn't my house and I'm not sure where everything is, but that's the best thing I could find... The Camaro exhaust is just under 5 cm ID.
**Trying to upload my other pictures, but my phone isn't working. I'll try again tomorrow. The Fiero exhaust is roughly between 3-4 cm OD.