Back in 1990 I bought a '73 mach1 and started fixing/modifying it.
It has been a long time since I built this car so I will just list the modifications I did;
1) Installed a 5.0 FI engine with JBA stainless headers, custom spring-tower struts and an extended Fiero V6 air cleaner that used 2 filters stacked inside. (No Cat)
2) Installed an AOD automatic- after rebuilding it, and installed a customized police valve body. (Had to modify trans crossmember)
3) Installed Fiero seats (with speakers) custom recovered; Gray down center with black bolsters, blue piping between.
4) Installed a Mercury Cougar dash.
5) Installed modern flush mirrors from a 1980 Buick Riviera, with a joy stick from a 1990 Chrysler Le Baron switch (The Mustang Bezel screwed on the switch)
6) Built an air dam from ABS plastic, only air in front of radiator went under the hood (Below the bumper)....Then blocked off the grill above the bumper completely.
7) Installed KYB Gas Adjust shocks (Custom size up front)
8) Custom stabilizer bar set-up
9) 1986 Pontiac Trans Am WS6 steering box internals into Ford Box (High effort, quick ratio)
10) A "Philco AM Radio" cover for the AM/FM Cassette Stereo that would flip up and be pulled into the dash via engine vacuum- Plus a fuel pump kill/timer hooked to the dome light switches (Anti Car-jacking)
Sadly, I had to sell it in 1999 when the Torque converter starting coming apart, while I started a new job with a long commute (And the Fiero was not running good at the time(2nd gear lost plus engine tuning issues (3.4 F-body conversion)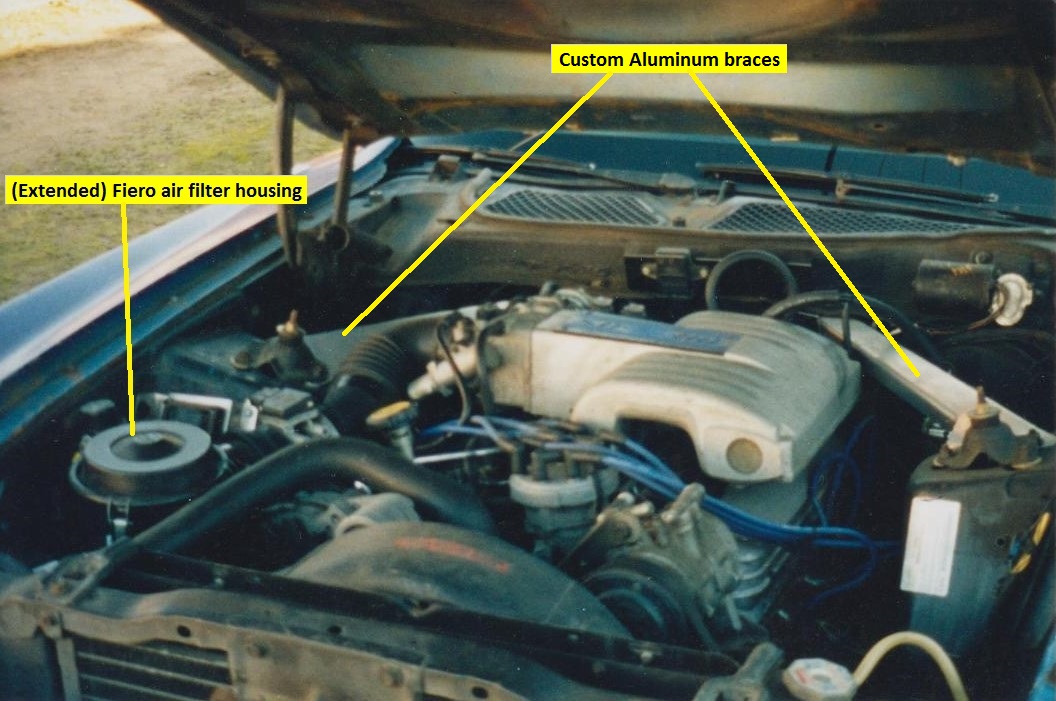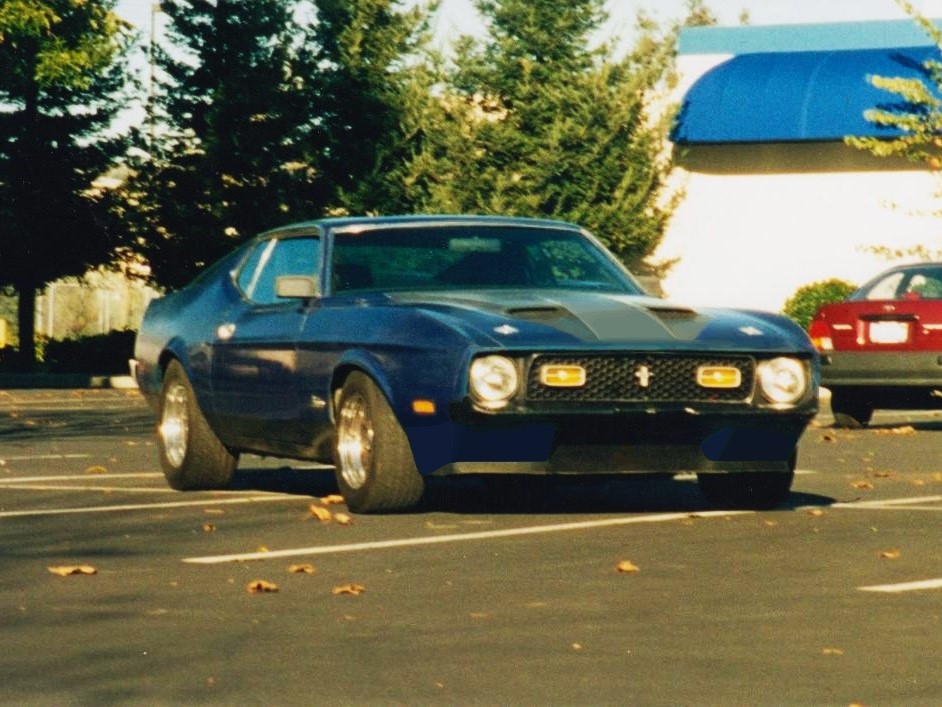 Here is a diagram of how the air dam works compared to the original aero-disaster;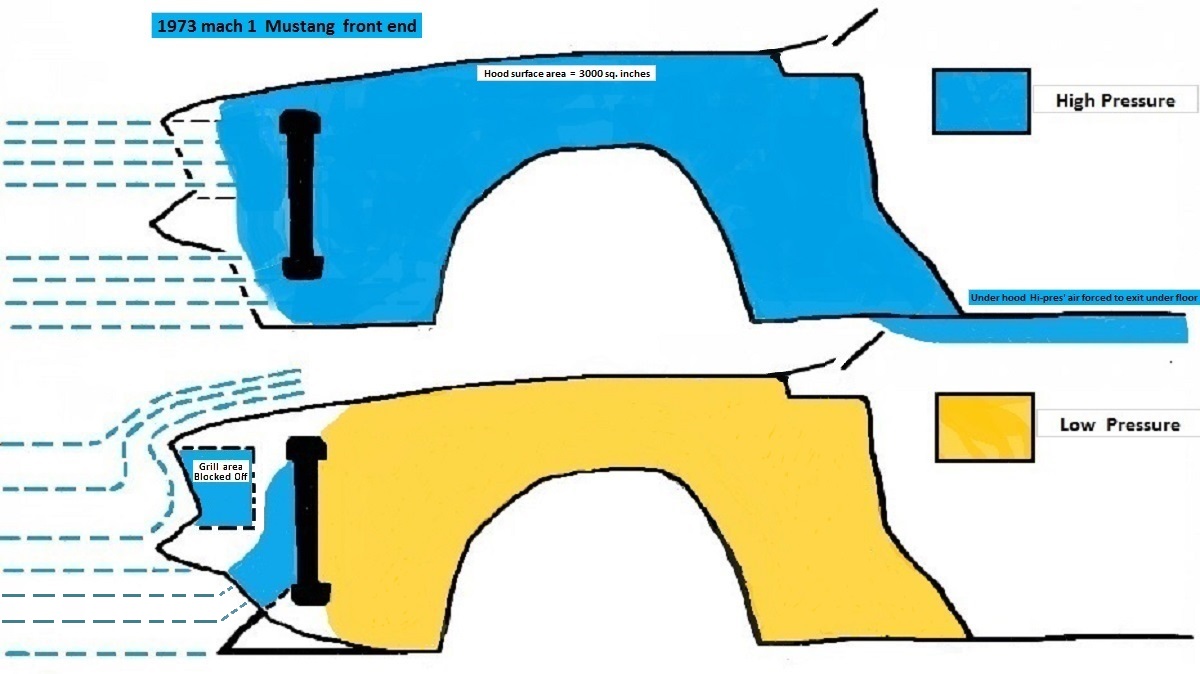 [This message has been edited by cvxjet (edited 05-19-2021).]