It's time for another Vine Run!
Mark your calendar - Saturday April 24, 2021.
The 4th Annual "Vine Run" is on!
Primarily, this is a run through the valley and foothills east of Lodi, in Northern California. A very scenic route with plenty of twisties, a stop at Harrah's Casino near Ione and a fun destination including a nice meal in Copperopolis Town Square.
Since the first announcement was made, we now have
13
16 cars on board with another 4 probable. Since we had 12 cars at last fall's run, this year promises to be a great event! Please let me know of your firm intent to attend by posting a reply to this announcement, by PM, or by email to: VineRunFun@gmail.com A "maybe" is also welcome for planning purposes but please let me know your level of interest or commitment.
The official departure point will be the Starbucks at
1139 E Kettleman Ln, Lodi, CA 95240
but as you can see from the map there may be two or three other other meetup points which will extend the run for any of folks coming down from the north or west or anyone who just wants to enjoy the extra drive in a group.
Anyone local to our place in Citrus Heights, or coming in from the elsewhere, is welcome to join Jenny and I at our home as we depart on the way to the second optional meet up at the McDonalds at
8940 Pocket Rd, Sacramento, CA 95831.
From there we will drive down through the delta area to enjoy the river drive. We will then make a stop at the third optional meet up at the
McDonalds at 300 CA-12, Rio Vista, CA 94571
Delta Farmers Market located at 2510 CA-12, Isleton, CA 95641
where we may join up with folks coming in from that direction.
Be sure to use the entrance marked with the "OPEN" flags as the other entrances are a bit rough for our low slung cars.
Then it's on to the official start point at the Starbucks in Lodi as mentioned above to meet up with the folks coming in from the bay area and the south. Feel free to join the group at any of these points at the approximate times listed on the map. Anyone that would like to meet up at our home is welcome to contact me for the address, or with any questions.
The route as planned right now has been updated in the map below. I've tried to optimize the route to include lots of scenery and twisties throughout the run. The scheduled start time / departure time from Starbucks in Lodi is 12 noon. Please arrive prior to our departure time with a full tank of gas for the run to Copperopolis where you can top up before heading home. Just before our departure from Lodi we will be taking a final count of participants so that I can call ahead to the restaurant to inform them of how many of us to expect for dinner so please help me out here.
Jenny and I, and any others that may join us at the optional meet ups, are planning to arrive at the main meet up at Starbucks located at
1139 E Kettleman Ln, Lodi, CA 95240
prior to our noon departure to grab some coffee and meet the early arrivals there. Just look for the GT in the parking lot behind the Starbucks and in front of the Hampton Inn & Suites.
Please refer to the map below. Beginning at the Lodi Starbucks the route begins clockwise proceeding along the northern shore of Camanche Reservoir with a 90 minute stop planned at the
Harrah's Casino ( 4640 Coal Mine Rd, Ione, CA 95640 )
to stretch our legs, get some pictures and visit a bit. Harrahs' now uses a single entrance from the back parking lot and has a temperature check station set up prior to entry. At this time they do require masks and a social distancing protocol. While we are there you might like to try your luck with a few hands of Blackjack or just drop a roll or two of nickles if you have a mind to.

Departing the casino we will continue on to Hwy 88 and then turn south on Hwy 49 towards San Andreas and Angels Camp, on to Copperopolis where the Copperopolis Town Square Development Corporation will have a parking area set up for our group. The Town Square area is a relatively new development just past the actual town of Copperopolis with a clock tower reminiscent of "Back to the Future" movies. In addition to the clock tower building, which has been converted to a 4-star hotel called the Gateway Hotel, there is a nice lawn area with a gazebo and a variety of interesting shops and restaurants. We will plan to arrive in time to have a leisurely time in the square before enjoying a meal at Baldi's Restaurant (
https://www.baldiscoppervalley.com
). Depending on how many we are, our group has been offered a nice separate dining room with an open menu.
After our meal we may like to gather in the square to listen to the live jazz band which is scheduled to perform from 6 to 8 pm. The Gateway Hotel is just getting ready to open after being converted from retail shops. Jenny and I got a tour of the hotel and it is very nice. At the time we were there we were told a number of rooms should be available for occupancy around our event date but I have no confirmation of that at this time. I believe the room rate is going to be $139 per night.
While the timing just wasn't right for a group stay some of you might like to look into making reservations if you have a mind to stay over.
I have since confirmed that the hotel opening has been delayed until sometime in May so no rooms will be available while we are there.
While officially our end point is Stockton, there are no activities planned there. Our featured destination is Copperopolis so after dinner and some music, some of you will likely continue on to Stockton and then home. Others may head north and east from the Town Square via Hwy 99 or 49.
As always, this is a free gathering of Fiero enthusiasts. All expenses including, but not limited to fuel, meals, hotel, insurance, towing, or any other expenses are on you. The organizer accepts no responsibility for the suitability or roadworthiness of your vehicle, the condition of the roads, traffic conditions, weather, or anything else. Let's just have a great turn out and enjoy ourselves!
Follow this link to see the posting for one of our previous runs, with pictures.
//www.fiero.nl/forum/Forum1/HTML/098675.html
Approximate departure times are listed below:
Departure from our home at Citrus Heights : 8 am
Departure from McDonalds at 8940 Pocket Rd, Sacramento, CA 95831: 9 am
Departure from Delta Farmers Market at 2510 CA-12, Isleton, CA 95641 : 10:30 am
Departure from Starbucks at 1139 E Kettleman Ln, Lodi, CA 95240: noon
Departure from Harrah's Casino at 4640 Coal Mine Rd, Ione, CA 95640: 2 pm
Arrival at Copperopolis Town Square: 3 pm
Dinner at Baldi's Restaurant: 4:30 pm
Music in the square: 6 pm to 8 pm
Departure from Copperopolis: your preference.
If you can't see the map image here right click the icon and click Open Link In New Tab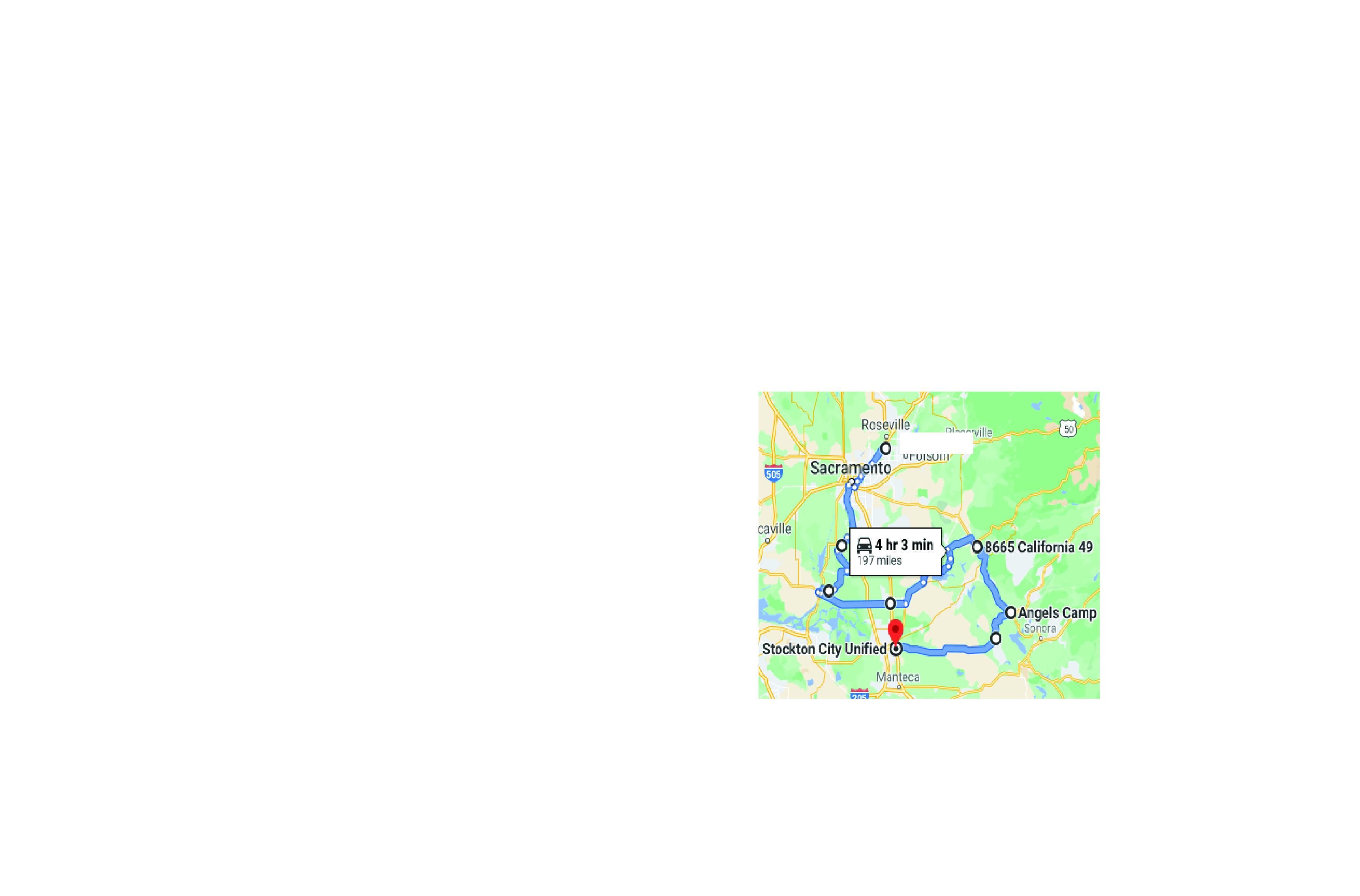 [This message has been edited by Rsvl-Rider (edited 04-10-2021).]