Helped Vella Avoid Calamity - Thorough Leaf Cleaning - Prevents Fiero Fire

I met Mr. Vella at the Waterford Ontario Pumpkin Fest car show 14Oct2018.
//www.fiero.nl/forum/Forum1/HTML/098540.html
Coincidentally, we each drove a Fiero to the Paris Ontario car show 21Oct2018.
When we met later, he told me he experienced smoke from the vents and an acrid smell as he arrived. I had noticed the burn smell at his car.
The previous day, he had found the heater fan was disconnected and was pleased it worked after connecting it. He was not aware of the heater box resistor issue.
I suggested that he turn the fan off until he checked for debris, which he did, and the next day found a lot of leaves and mouse nest debris.
Fortunately the self-extinguishing fire had resulted in repairable damage, similar to that which I experienced on my '84 SE some 15 years ago: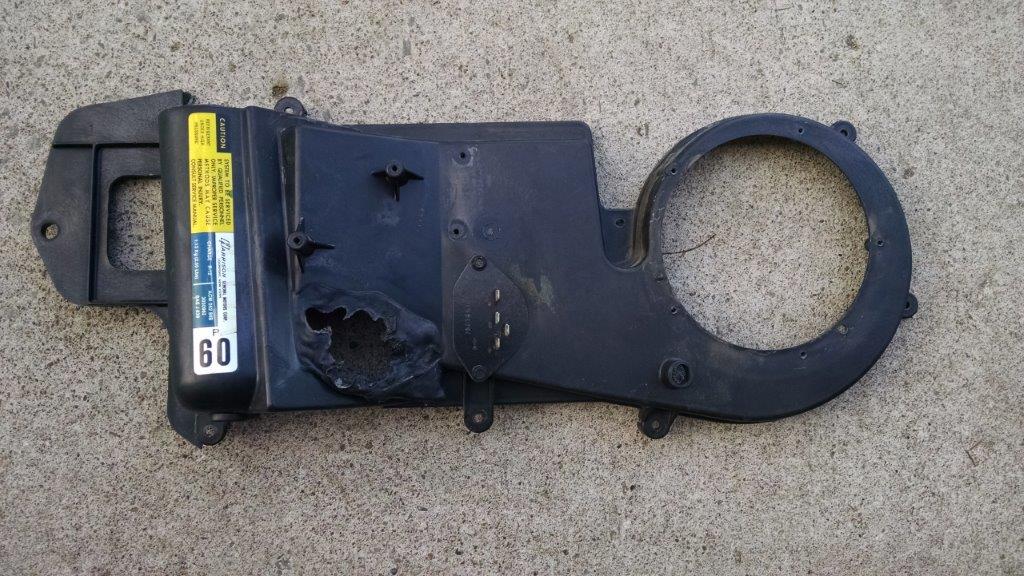 Calamity Averted: (our infamous example pic)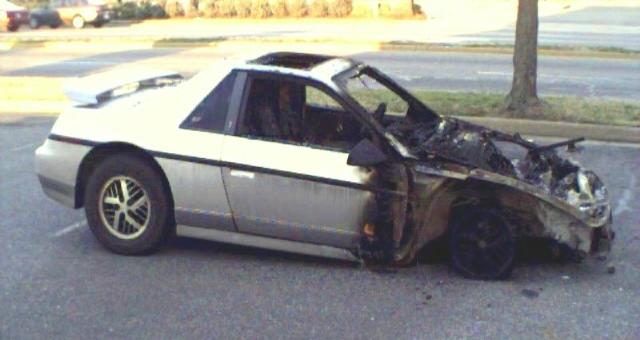 Pass the warning along! Many owners are still likely unaware.
[This message has been edited by David Hambleton (edited 10-23-2018).]