Also it's hard to see the paint for the snow, lol; unless you can it paint yourself if it needs it, that might be a significant expense.
I've had an '84 SE 4 speed since new, it has 377,750 km on it now. It's a daily driver except in wet salty conditions.
The trunk corners & battery tray and surrounding area have been repaired and the front cross member replaced due to rust.
For me as a buyer, the structural integrity and paint would be most important. The rest of the stuff is fairly cheaply replaceable.
For its 30th birthday, the '84 got 2 new $30 seats and an excellent replacement $70 dash from the same local source as the cross member.
I vacuumed up most of what was formerly a bracket: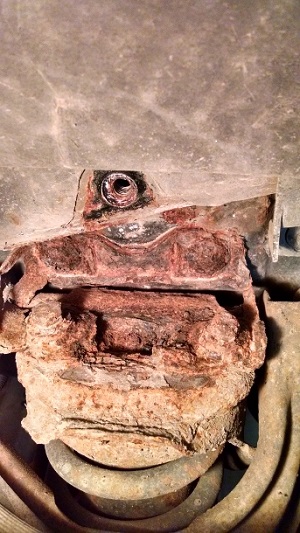 I installed these brackets:
https://www.fierostore.com/...7%20%20%20%20%20PAIR
to a really good cross member from a local wrecker.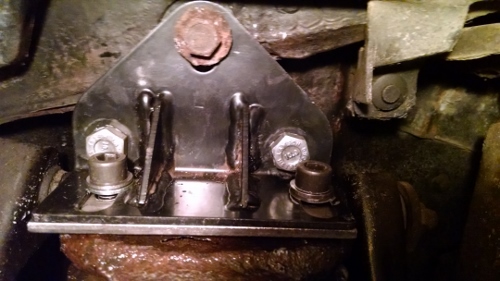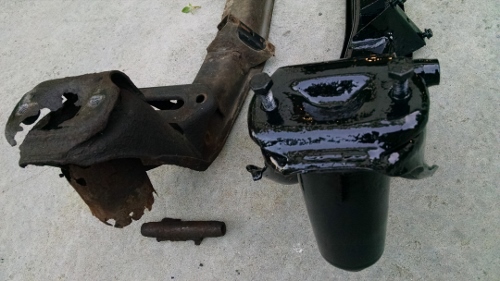 The (mostly missing) battery support: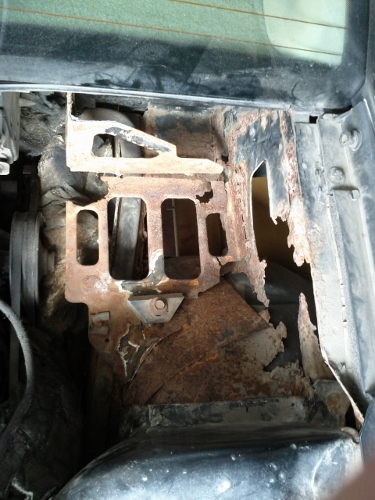 Here's the cobbled up replacement battery tray: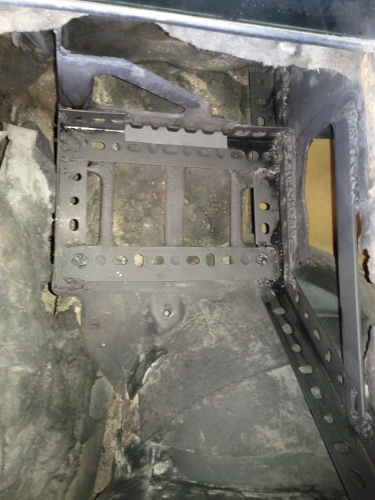 "New" seats & dash: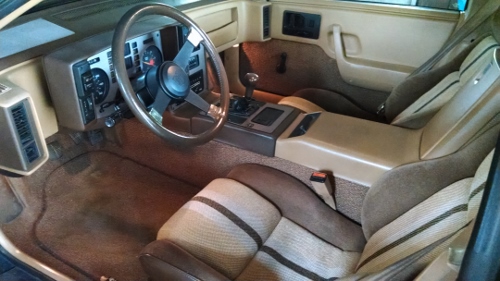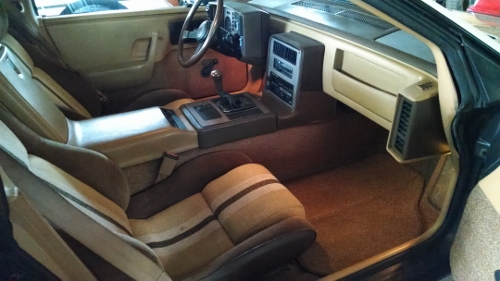 In 2011 I got a red '86 coupe 2.5L 5 speed with 106,700 km on it for $800. (Drove it 70 km home.)
It was very solid with very good paint but in need of cosmetic TLC... (and a head gasket, then another engine, but that's another story).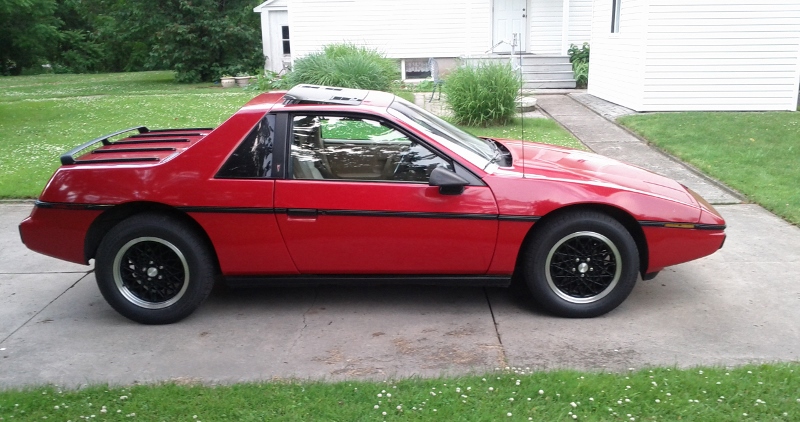 In 2008 I got an '88 Formula 5 speed in showroom condition with 5200 km on it for $10,000. So here's the trio: (be careful what you start!)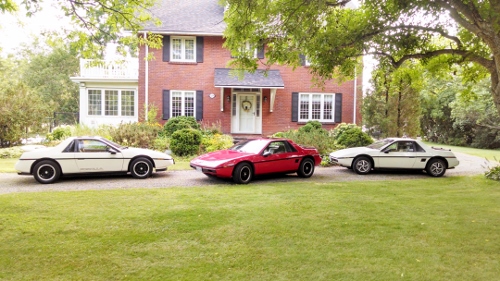 p.s. For me, a factory service manual has proven invaluable over the years. Also available here:
https://www.fierostore.com/...0%20%20%20%2084PRINT