Notice that in the picture there is a small piece of wood on the outside edge...VERY IMPORTANT! I didn't use that on one that I did and I ended up having to get another. The clamps left dents all the way up the side that never came out...even in the sun.
Here is another simple project to do while you have the console completely apart. I hate seeing the rusty metal through the little center vents. I also disliked barely being able to see which gear I was in. This link will take you to how to recondition the orange gear indicator for your automatic, recondition those ashtray doors, and how to clean that rusty metal up behind those vents. Looks fantastic.
//www.fiero.nl/forum/A...130314-1-084600.html
Clean and and refresh the brackets: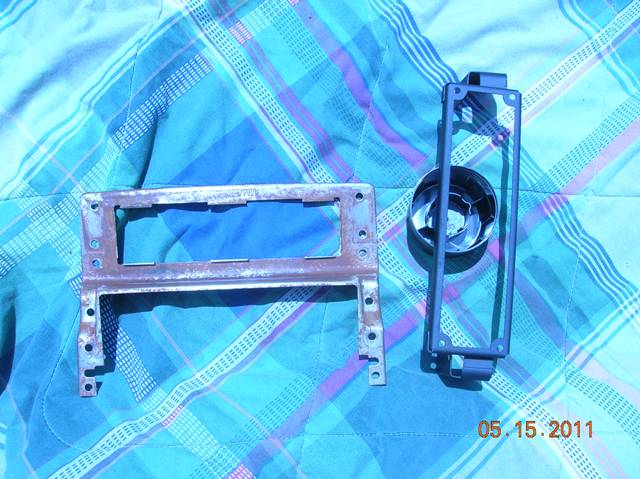 Reassembly: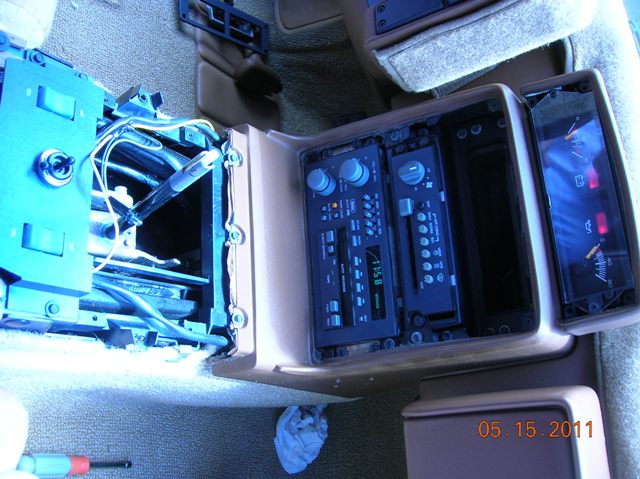 And the finished product: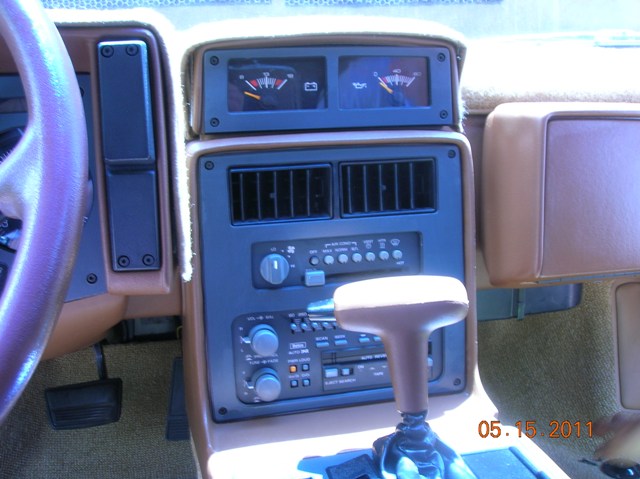 While I was at it I also installed a left ashtray door to replace the duel rights that were in there so they were correct. I also cleaned up and painted the ashtrays so that they were fresh. I hate rust! The ashtray doors were reconditioned as well. Lastly, I cleaned and repainted the shift indicator with a bright new flourescant so you can clearly see which gear you have selected. I found that at some point the center console had been apart (two right hand doors and the indicator not on the stalk) This is the thread I did before on how to:
//www.fiero.nl/forum/A...130314-1-084600.html
This one is another easy clean up that I have done in the past. it gets that trunk carpet looking great.
//www.fiero.nl/forum/Forum1/HTML/079713.html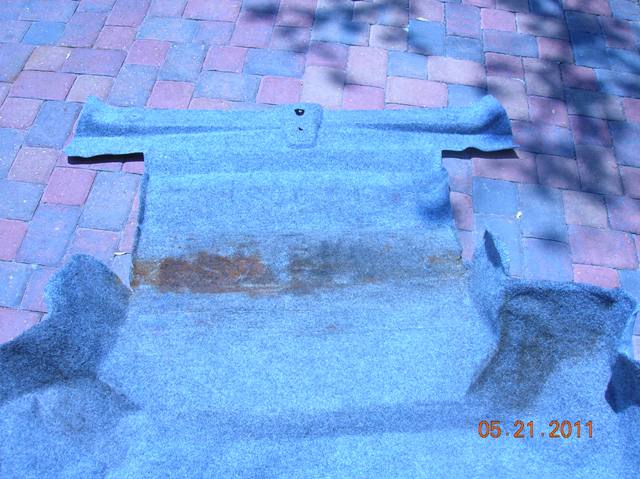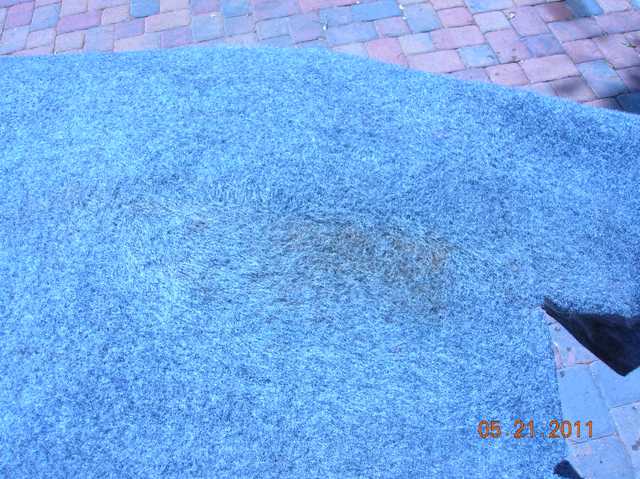 The GBCT had the same problem with the radio sticking out like yours does. That drove me nuts. Behind the radio is a small triangular bracket that needed to come out so the radio could go back deep enough. While you have the console apart it is great time to do that as well.
quote

Originally posted by johnyrottin:

Today I disassembled the dash...again. Removed the triangular bracket behind the radio area and reinstalled the radio per FrizzleFraks reccomendation. Fits perfectly now! You can do it with a dremel wheel and cut the bracket away or drill the rivets out and just remove it completely.



Maybe I will keep this radio for a little while. i still prefer the stock look of the Monsoon.
That should keep you busy for a weekend!!!
[This message has been edited by johnyrottin (edited 10-14-2014).]