Just a little background info, I have a 1986 SE with a 4 speed. It had the v6 but was removed before I bought the car and is sitting in my dad's shed in pieces.
I will be swapping in a 3800 SC engine sometime soon, with EGR delete, EVAP delete, and no #2 O2 sensor, among other things.
So I am trying to clean up the engine bay and I just wanted to ask the guys who know these cars best.
Firstly, I believe this to be the EVAP canister, and obviously I won't need it anymore and the lines that run to and from it. If someone can confirm that I would appreciate it.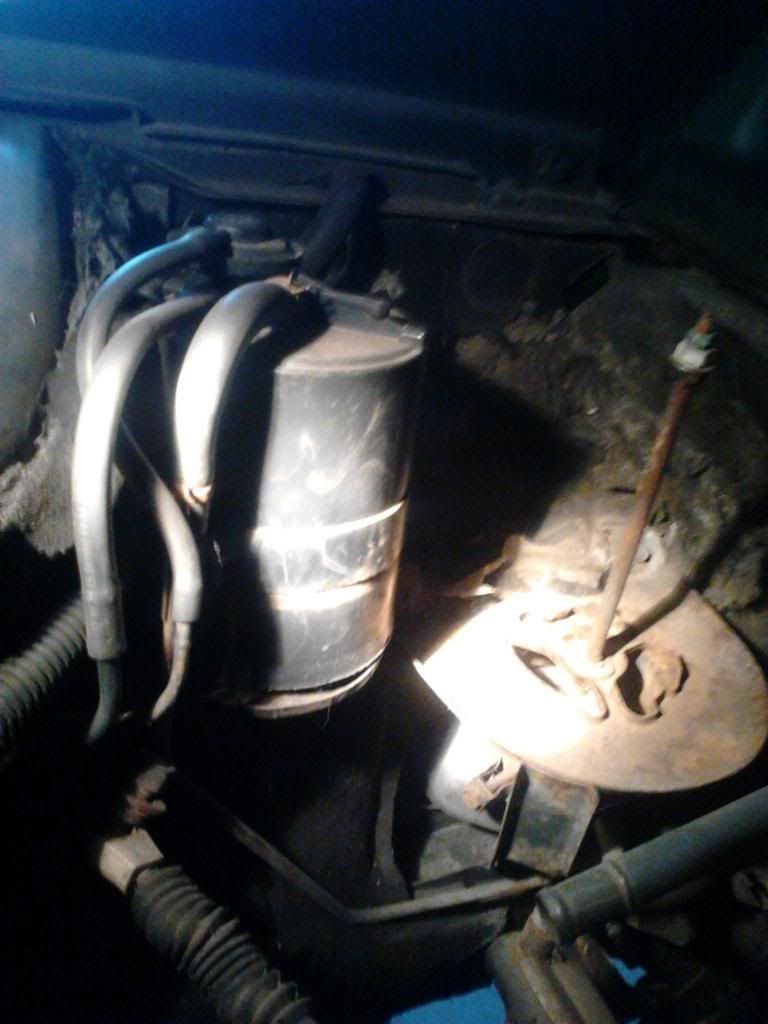 Secondly, what are these two pipes that come out of the trunk wall? A wild guess would say that they are for the A/C, but I honestly have no idea.
Lastly, I just put the new wiring harness into the car, and would like to secure the two halves of the wiring harness where the taillights connect to each other. Does anyone know how to get the old bolt out of the old wiring harness to use in the new one, or what size bolt would substitute?
This is the bold I'm talking about
Also, for those of you who have done this swap, where did you mount the new ECM? The stock location under the center console is too small and the computer hits on the shift cables, among other things.
Thanks for any and all tips

[This message has been edited by DKcustoms (edited 01-19-2014).]