Hello NTFC,
The monthly meeting for August is this weekend, as it is the 4th Saturday of August. The meeting will be for lunch at Pappas.
Thank You to member Jim East for a delightful swim and grub session that followed the July meeting. I am looking forward to next year!
Following this meeting, we will go to a members house to strip down an '88 GT. He said the parts will not be 'free', but I got the impression that he is willing to wheel and deal. It is my understanding this car will be sent to the crusher soon. I have no knowledge of how many miles or the condition of these parts. The pictures I have seen look pretty good though. Makes me sad to think that it can't/won't be brought back.
We have a few important things to cover, namely, NTFC has been requested by Ruckus 12 organizer, Mike Parker, to run the Rodeo Games.
Several of you guys have played our Ruckus Rodeo Games, and many have helped. That is where I will be needing the club help. We will have 4 or 5 games for which I will supply the necessary items, but I need some assistance to run the game stations. It won't be hard mind you, mostly just scorekeeping and resetting the game. If you are going to attend R12, the Ruckus in the Roses, your help would be greatly appreciated for this portion of the event.
Here are some coming activities to look forward to:
1) September 7th and 8th, The Pontiac Southern Nationals this year is to be held at the Addison Airport.
http://www.dapa.org/wp-cont...3/PSN-Flyer-2013.pdf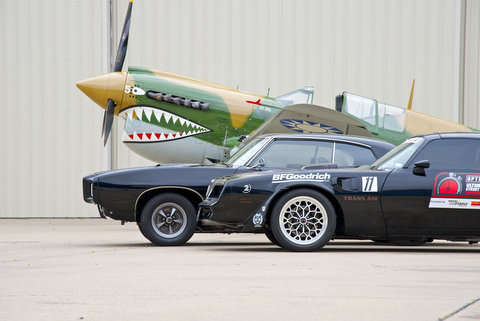 Lets show up in force to support this Pontiac exclusive event.
2) Regular monthly meeting will be Sept 28th, Saturday lunch at Pappas.
3) Cracker Barrel Cruise hoted by North Texas Mustang Club, Saturday night, October 12
NTFC has participated in this show several times, and NTMC has asked us to return as the guest club.
4) Ruckus 12, Tyler. The Ruckus in the Roses. October 18-20
//www.fiero.nl/forum/Forum1/HTML/092333.html
Please give Mike your T Shirt sizes and make your hotel reservations if you have not done so already!
------------------

<---- did you buy Cliff a beer?

......................................................
www.northtexasfieroclub.org
[This message has been edited by blakeinspace (edited 08-25-2013).]