Welcome to the madness. What are you looking to have done? You can do just about any/all maint on the engine, suspension, brakes yourself. But, as you may have found out, most shops these days plug in a computer, find out whats wrong, order the part and then install it. They can't figure out **** unless the computer tells them whats wrong. Your Fiero is about as close to "basic" as it gets. If you want to give it a try, post some questions in the Tech/Questions section, or do quick search to see if the problem has already been discussed.
As Rodney pointed out, if you want to hangout with some local Fiero guys, check us out.
http://vafieros.com/
Rob
.
------------------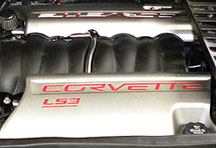 88 Coupe, CJB T-TOP, LS376 and a GT clip
88 GT, SIII 3800NA/Auto swap underway
LS Build Thread:
//www.fiero.nl/forum/Forum1/HTML/083204.html
LS on Youtube:
http://www.youtube.com/watch?v=QAH9yjw6XR0
3800 build thread:
//www.fiero.nl/forum/Forum1/HTML/089035.html
[This message has been edited by qwikgta (edited 07-12-2013).]