Information pulled together from several threads (thanks guys).
Wiki on transmission:
https://en.wikipedia.org/wi...rag_282_transmission
Rodney's information
http://www.rodneydickman.com/getraginfo.htm
Sometimes you may find a Quad-4 Getrag that's too good to pass up (new or low miles)
(these are circa 1992 Berreta/Cavalier Getrag trannys - note location of arm on clutch fork - INSIDE the bellhousing)
You can have a transmission shop to change the bellhousing half of the Quad-4 Getrag transmisson.
You'll need the bellhousing from a V6 Getrag (you probably have a worn out V6 tranny anyway)
When you swap an original Fiero bellhousing, you'll only need the Cable Linkage Conversion Kit below.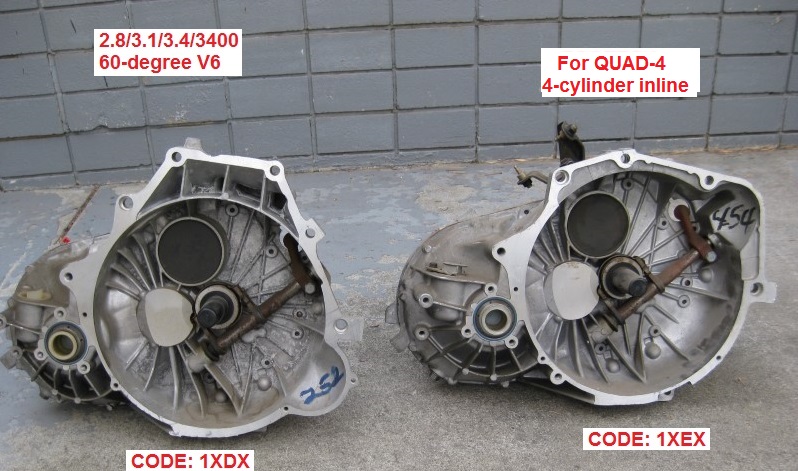 Here's the scoop on parts needed for newer FWD V6 Getrag transmission as pictured above in our Fiero application.
In some cases you may have to split the case to change the gear for the VSS. (speedometer)
Dickman has the gear
$25
:
http://rodneydickman.com/ca...h=28&products_id=330
Instructions
http://www.rodneydickman.com/n36.html
With pictures
http://centralfloridafieros...dex.php?topic=1119.0
You use this transmission with stock Fiero Getrag 5-speed shift cables and stock clutch slave cylinder.
Use the stock Fiero select cable bracket - or new one from Rodney if you don't have one.
$24
http://www.rodneydickman.com/n13.html
You will need these FWD transmission conversion items from Rodney...
http://rodneydickman.com/ca...th=28&products_id=58
- cable linkage conversion kit
$75
- shift cable bracket
$67
- slave cylinder adapter
$55
Dickman's brackets (in blue) pictured below. Slave cylinder bracket not shown here.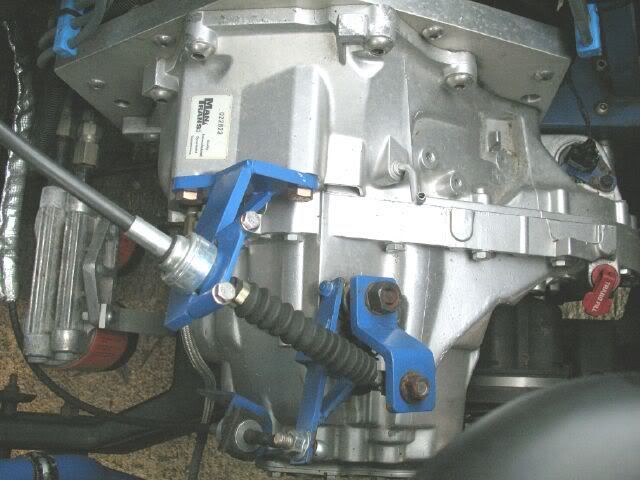 ------------------
Calgary time/temp
3.4L Supercharged 87 GT
Click me
Super Duty 4 Indy #163
Click me
[This message has been edited by fierosound (edited 01-26-2019).]