So I have found myself with 2 88 GTs a fellow forum member alerted us to a wrecking yard that was closing down. They were crushing all of their inventory and selling it as scrap this included 8 Fieros. Unfortunately they crushed 1 of them before our forum member talked with the owner and got peoples attention. They had 2 88 GTs so I took them and they pulled out the forklift and loaded them on my trailer.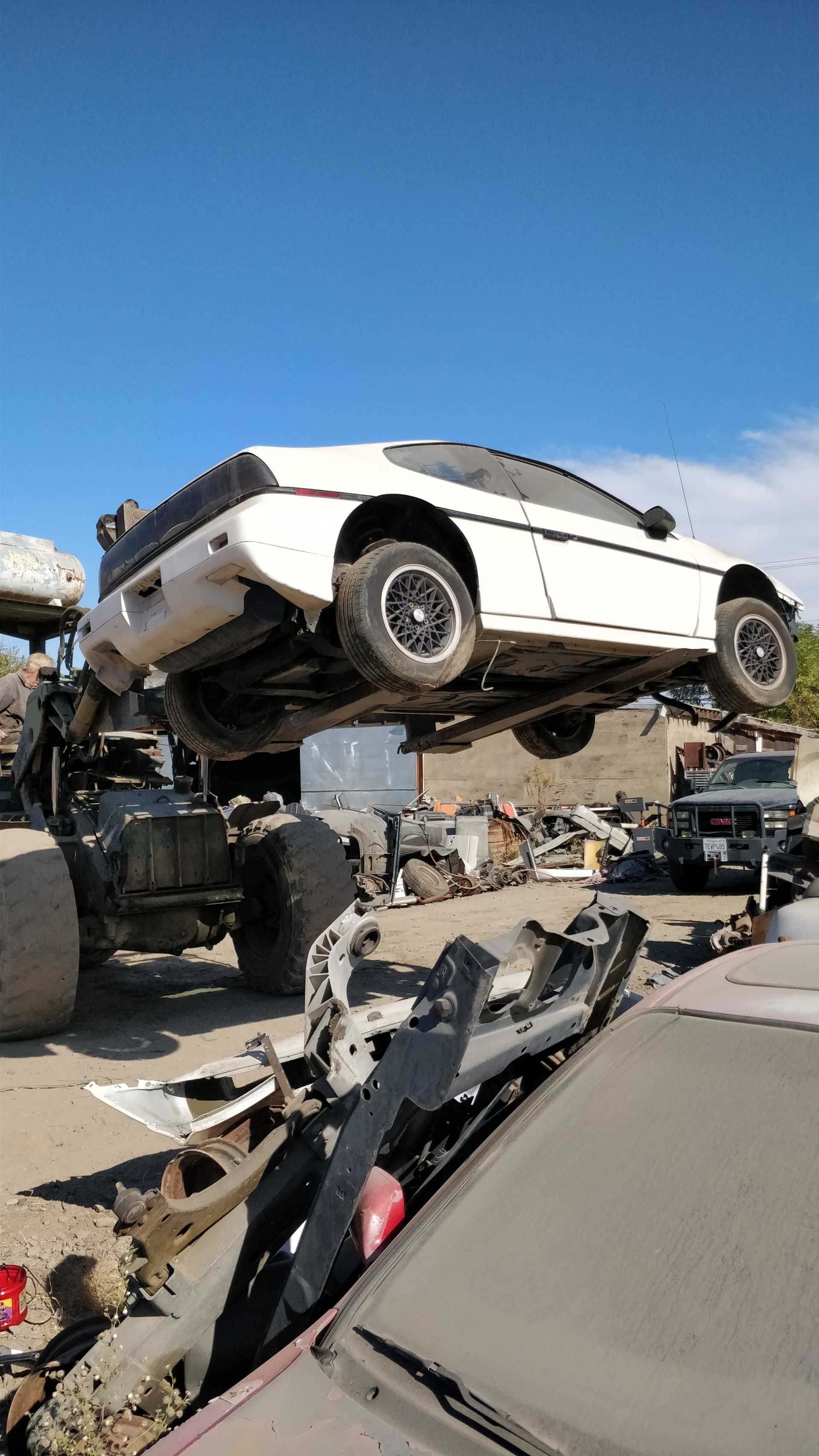 Now that I have them home safe and sound i'm trying to do inventory and figure out what car to build out.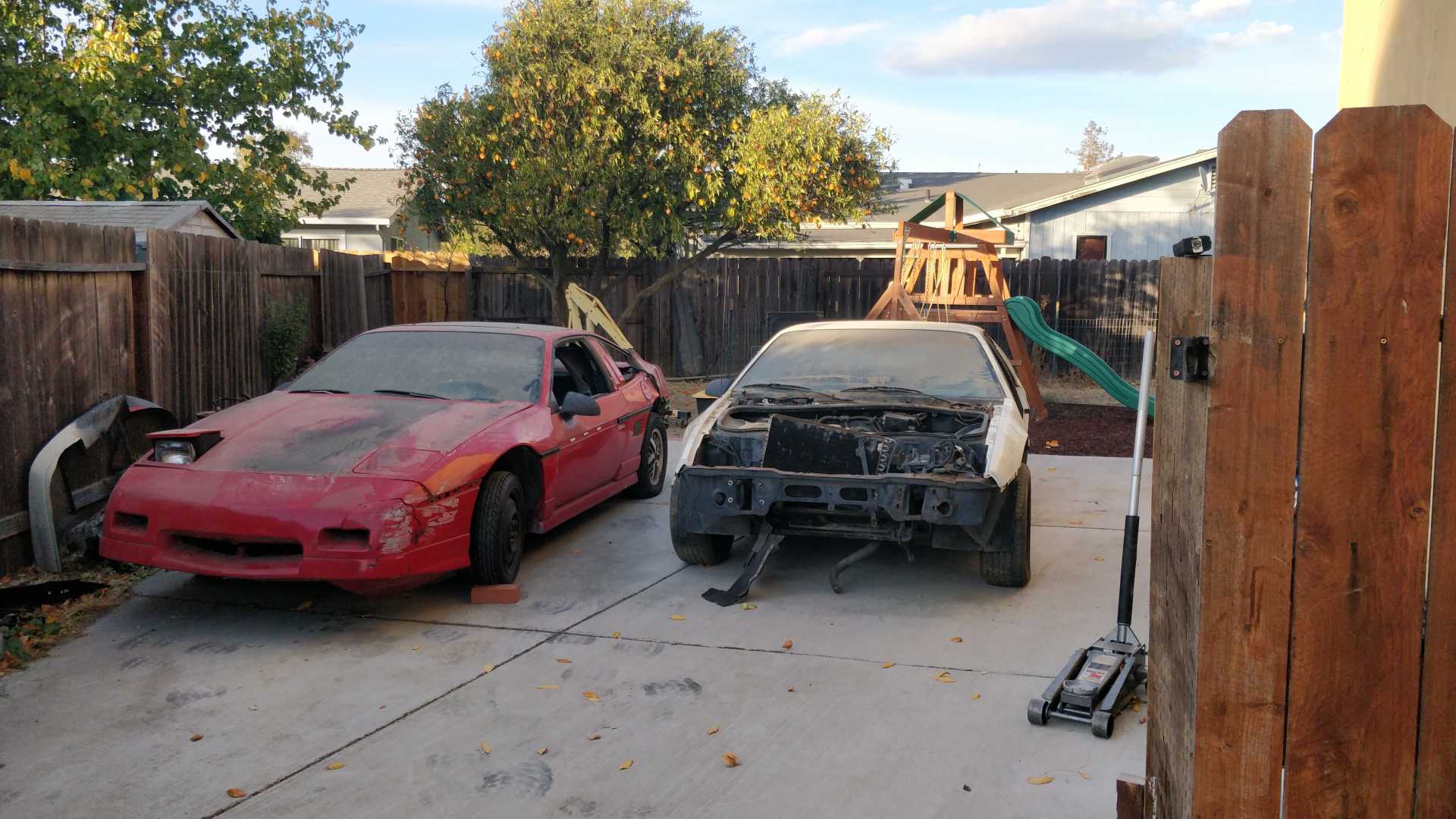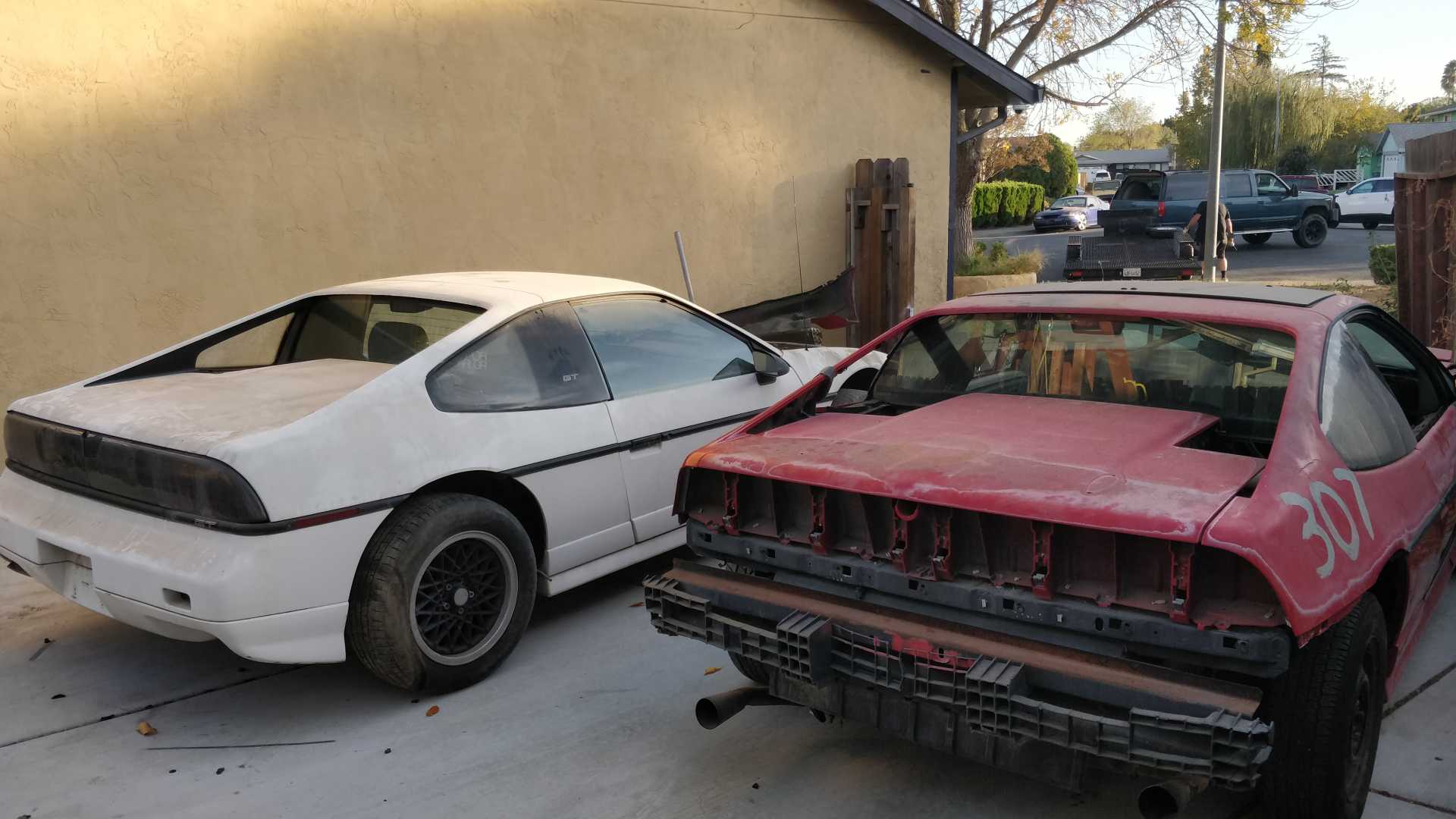 So far
Red
5spd
Sunroof
No Interior except drivers door panel and carpet.
Fiberglass damage/rot in rear passenger 1/4
missing rear brakes
White
Automatic (i want a 5spd)
Nice Interior
Missing drivers door
Front end collision damage
Rear window defroster.
So as you can see i have some decisions to make.
Do I want a sunroof or rear window defrost.
Do I want to do an interior swap or an auto to manual swap
Do I want to deal with the front end space frame damage or fiberglass rot.
I have enough parts to build 1 good GT I just don't know what the easiest best path forward. Im open to input and ideas.