The CS130 used on the 88 Fiero V6 is an upgrade to the earlier SI units.
It's more compact, better designed and better performance.
I have them on both my 87 GT V6 and my Indy's SD4 engine (pictured below)

They are a direct fit (mounting ears are 180 degrees apart) and only required a connector change.
Get the 88 V6 CS130 alternator - 105 amps (swap your pulley to it if needed).
See Cave
http://web.archive.org/web/.../wombatcs/csalt1.htm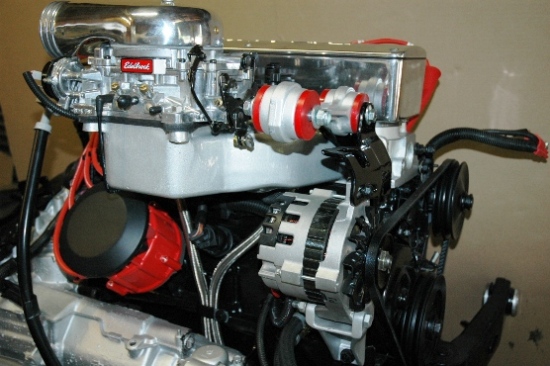 AC Delco number 334-2284 - 105 amp unit
Delco's vehicle list for wrecking yard diving

Look for the cars with A/C on them.
BUICK(5)1986-1988
SKYLARK(3)1986-1988
1988 V6-181ci 3.0L F/I Vin L
1987 V6-181ci 3.0L F/I Vin L
1986 V6-181ci 3.0L F/I Vin L
SOMERSET(1)1987-1987
1987 V6-181ci 3.0L F/I Vin L
SOMERSET REGAL(1)1986-1986
1986 V6-181ci 3.0L F/I Vin L
OLDSMOBILE(3)1986-1988
CALAIS(2)1986-1987
1987 V6-181ci 3.0L F/I Vin L
1986 V6-181ci 3.0L F/I Vin L
CUTLASS CALAIS(1)1988-1988
1988 V6-181ci 3.0L F/I Vin L
PONTIAC(3)1986-1988
FIERO(1)1988-1988
1988 V6-173ci 2.8L F/I Vin 9
GRAND AM(2)1986-1987
1987 V6-181ci 3.0L F/I Vin L
------------------
Calgary time/temp
3.4L Supercharged 87 GT
Click me
Super Duty 4 Indy #163
Click me
[This message has been edited by fierosound (edited 03-01-2018).]