We know the distributor O-ring is a bad source of leaks as they harden with age and crack.
Unfortunately, when you ask for a Fiero distributor O-ring, you get the same crap Buna-N black O-ring.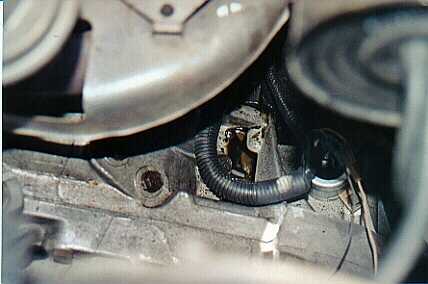 What you want is the better tan colored Viton O-ring which stands up to engine heat better.
The problem is the parts guy can't find the thing "for the Fiero".
Later year V6 engines with DIS systems didn't have a distributor, but they still had a geared drive
in the distributor's place to drive the oil pump. These later applications have the Viton O-ring available.
What you need to ask for the the O-ring for the Oil Pump Drive Gear.
Sometimes they call it a Seal and maybe Oil Pump Gasket (see example)
This example is for a 2004 Grand AM with the 3.4L (3400) engine.
ACDELCO Part # 10477565
http://www.rockauto.com/cat...426698,parttype,5444
Fel-Pro Part # 704841
http://www.napaonline.com/C...FPG704841_0147537476
NAPA's Part # is 655-1294.
http://www.napaonline.com/C...DP6551294_0374155317
I think you may find them in "Help" packages as well.
Dorman PN 90441 - Distributor O-Ring Assortment
For "insurance" I also use a Felpro distributor base gasket (thanks for the pic Schurkey)
------------------
My World of Wheels Winners
(Click on links below)

3.4L Supercharged 87 GT
and Super Duty 4 Indy #163
[This message has been edited by fierosound (edited 04-09-2022).]