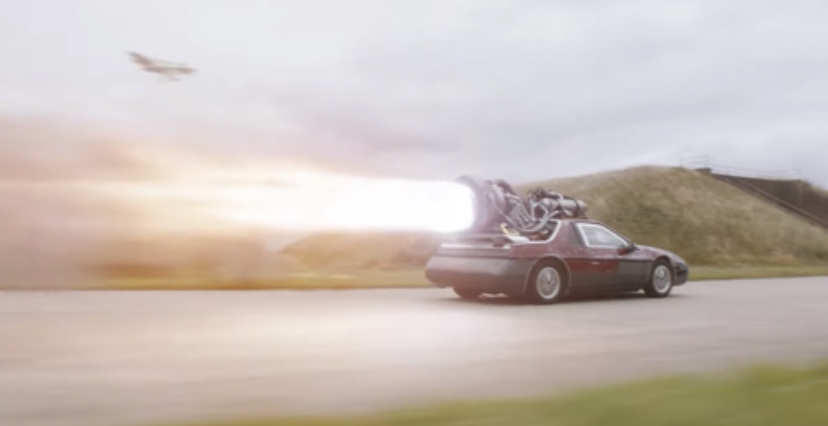 Sunday May 24th, 2020
***POSTPONED***
New date TBD
Calling all Fiero Fans!!!
The latest installment in the Fast & Furious (9) franchise premiers Memorial Day weekend and introduces a new member of the supporting cast that is sure to Steal the Show! So come join us for an afternoon of Cars, Cruisin', Great Food and some outrageous Hollywood Stunt Driving!
Event Timing
12:00 Noon - Arrival/Show n Shine
1:00pm - Lunch at Outback Steakhouse
3:30pm - Showtime at Regal Cinema
We'll start with Lunch at Outback Steakhouse in Dublin (in the Holiday Inn hotel parking lot). Lunch is "Each Pay Own" so no need for advanced payment. We've reserved a nice patio-style area for the group and should have plenty of time for lunch and chit-chat prior to departing for the theatre.
Then a 2:45 pm departure for a little caravan down Dublin Blvd. to the Regal Hacienda Crossings Cinemas located at 5000 Dublin Blvd.
Movie starts at 3:30pm.
We are accepting advance reservations for the movie so we can all sit together. Advance payment of $21 per person (kids/seniors $16) required to guarantee your seat prior to May 1st. After this date movie ticket purchase will be based on theatre availability and your responsibility to purchase (regalcimena.com, fandango.com). So don't wait! Get your reservation in now!!! This is premier weekend and the movie will likely sell out in advance of that date.
Directions to Event
Outback Restaurant is located 1/4 mile West of the I-580/I-680 interchange in Dublin. Exit I-580 at San Ramon Road Exit. Head North to Dublin Blvd. (1st light) and go right. Then one block to Regional Street, go right. Proceed to end of street at the Holiday Inn. Club parking will be at the rear of the lot near the restaurant.
For advance reservation or to answer any questions about this event, please contact Greg Magee at nospeedlimit55@yahoo.com
Movie ticket purchase payment can be sent via PayPal to the same email address. Send payment as a gift and list the names of your attendees. Once payment is confirmed I'll send you a confirmation via email.
Come join us for Blast-Off!!! 🚀
[This message has been edited by Nospeedlimit55 (edited 03-13-2020).]