quote

Originally posted by maryjane:

2.5--great pics!!
Trains hold a strange and unique fascination for almost all of us--where did it travel--what did it "see and hear"--who sat in these seats?
I have that fascination with cars, trains, planes, houses, shipwrecks etc

Theres also the art aspect, the surreal, and history of the item itself, what was happening at that time, and its design and creation, etc.
This one is sunken in the Red Sea: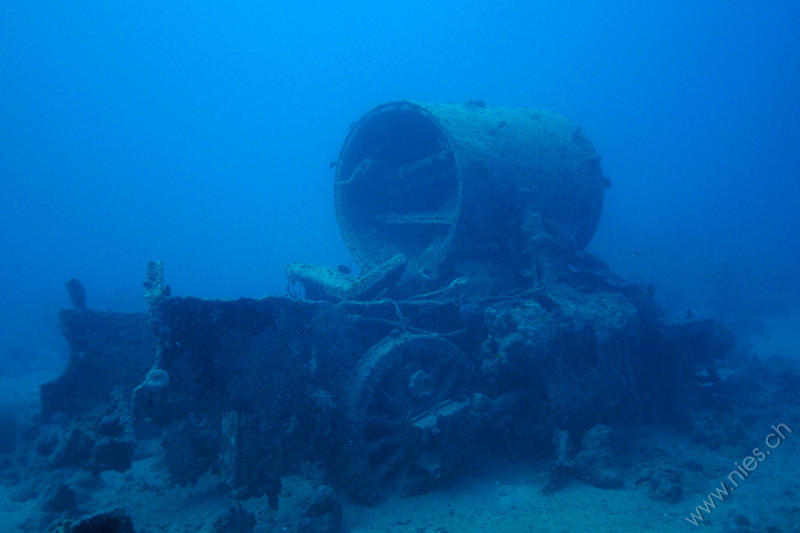 "STANIER 8F 2-8-0 STEAM LOCOMOTIVE
The Stanier 8F steam locomotive was perhaps the work horse of the rail network in the 30's and 40's and indeed over 200 of the 852 made, were exported to the Middle East. Designed by Sir William Stanier, her 2-8-0 numbering refers to her wheel/axle layout - one front bogie and 4 drive axles. The coal tenders and water tank cars made up the locomotive, the water tank cars extending the engines range by provided an extra supply of water for desert operations."
It was aboard the S.S. Thistlegorm
It also had bikes, trucks, cars...
"A flight of German Bombers, having failed in their mission to find and sink the Queen Mary (then being used as a troop ship), looked for a secondary target and found the Thistlegorm. After strafing the ship, the circling Hienkel 111 dropped two bombs which hit the aft holds which were carrying the ordinance. The initial and secondary explosions almost ripped the ship in two and sent both steam locos hurtling through the air. Her fate was sealed and as she sank the crew abandoned ship and were taken on board the S.S Salamanua and HMS Carlisle. The explosion also caught the fleeing bomber, which eventually crashed a few miles to the north. Nine of the Thistlegorm's crew were killed. The date October 6th 1941. For the crew this was to be the start of their misery - not only was their pay stopped but they had to make their own way home."
http://www.aquatours.com/wrecks/thistlegorm.htm
[This message has been edited by 2.5 (edited 08-20-2014).]