It's been one of the most requested additions for the forum and I finally found some time to implement it:
thread subscriptions
!
When you subscribe to a thread, you will receive an email notification whenever someone replies to that thread. Previously, you could only enable email notification when you started a
new
thread. On top of that, if you had forgotten to enable it and you already posted the new thread, there was no way to enable it afterwards. Also, once enabled, you were unable to disable it.
Now you can subscribe/unsubscribe to any thread whenever you want.
For now, there's only one way to subscribe to a thread (another option will be added soon). If you look at the top of the thread page, you will see this: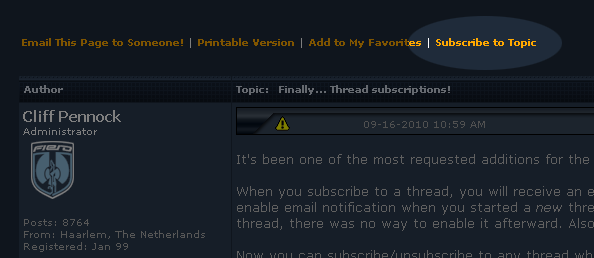 Click it, and the current thread will be added to your "My Subscriptions" in "My PFF". The link at the top will change: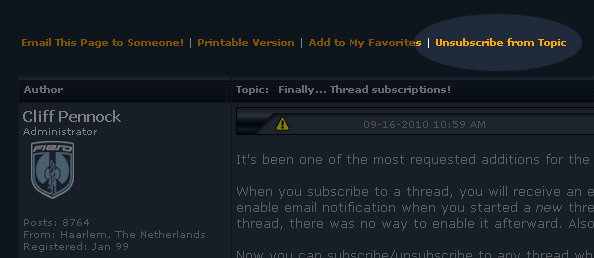 Click it and you will unsubscribe from the thread.
To view your current list of subscriptions, open op "My PFF" and expand the "My Subscriptions" section by clicking the plus: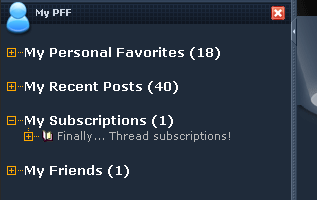 If you expand a subscription, you can unsubscribe from the thread there also: