Hi All,
Free pickup at Carlisle! I made a flag for my garage wall and then decided to make a few more while I was at it since, well, I liked how it came out. :-) I'm not looking to get into shipping these as things have gotten busy again, but I'll bring what I have to Carlisle. So far one is sold. If you like them and want to secure one ahead of the show then you can PayPal me and it will be waiting for you at the show. I only have 6 right now (one is mine).
The details:
Size is approximately 11 1/4 x 21 3/8 (but I did make one or two smaller ones too while testing that also came out nice so I may bring those - one 6x11.5, one 10x19)
Type 1 - large emblem, no cars
Type 2 - medium emblem, with cars
Type 3 - car only
Sealed with lacquer. Cable for hanging on back.
$40 each
That's all I've got for now! :-D PM me for any additional information.
Thanks!
Type 1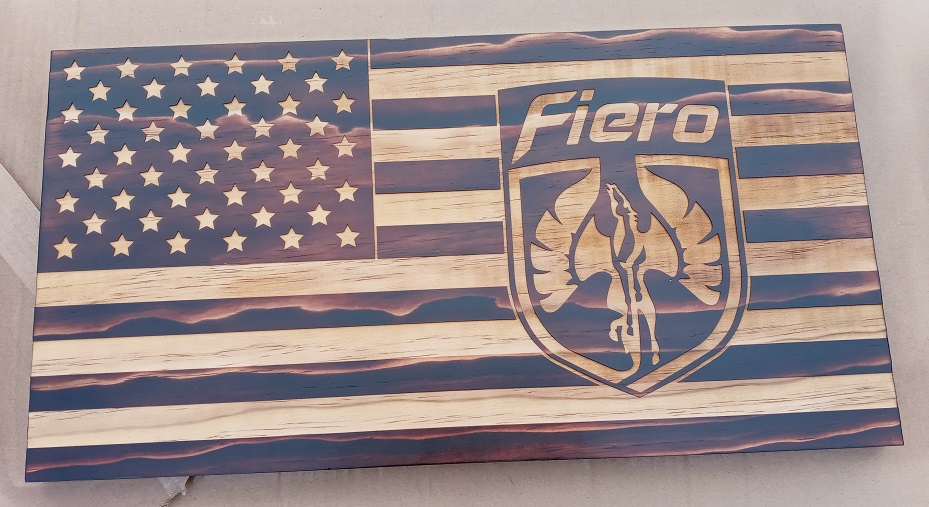 Type 2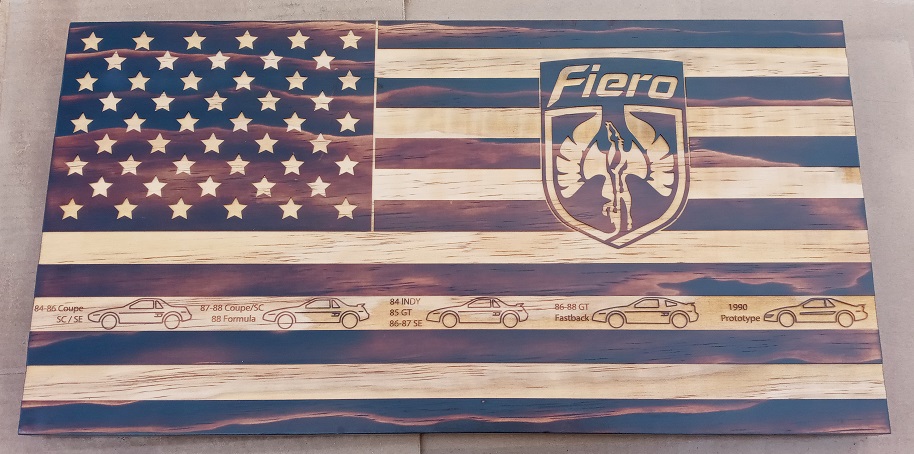 Type 3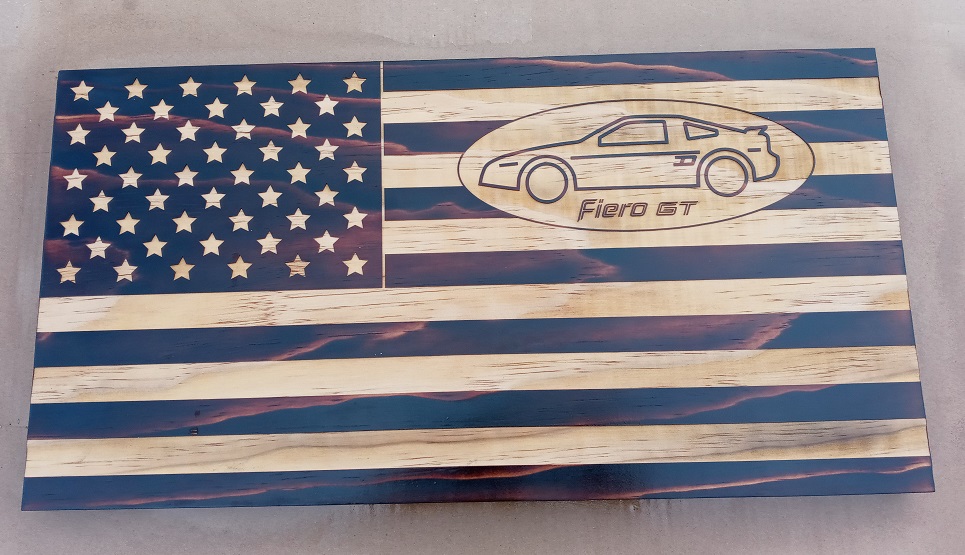 [This message has been edited by L.I. Fieros (edited 06-02-2021).]