UPDATE....dot matrix and 2 brushed bezels are sold. 2 brushed bezels still available.
Here's a batch of nice condition dash bezels. Not mint but most are pretty close. You have to really look close to find any flaws and on a few I cannot find any flaws.
$10 each except for the dot matrix which is $12. All are plus shipping.
CONUS only.
Thanks.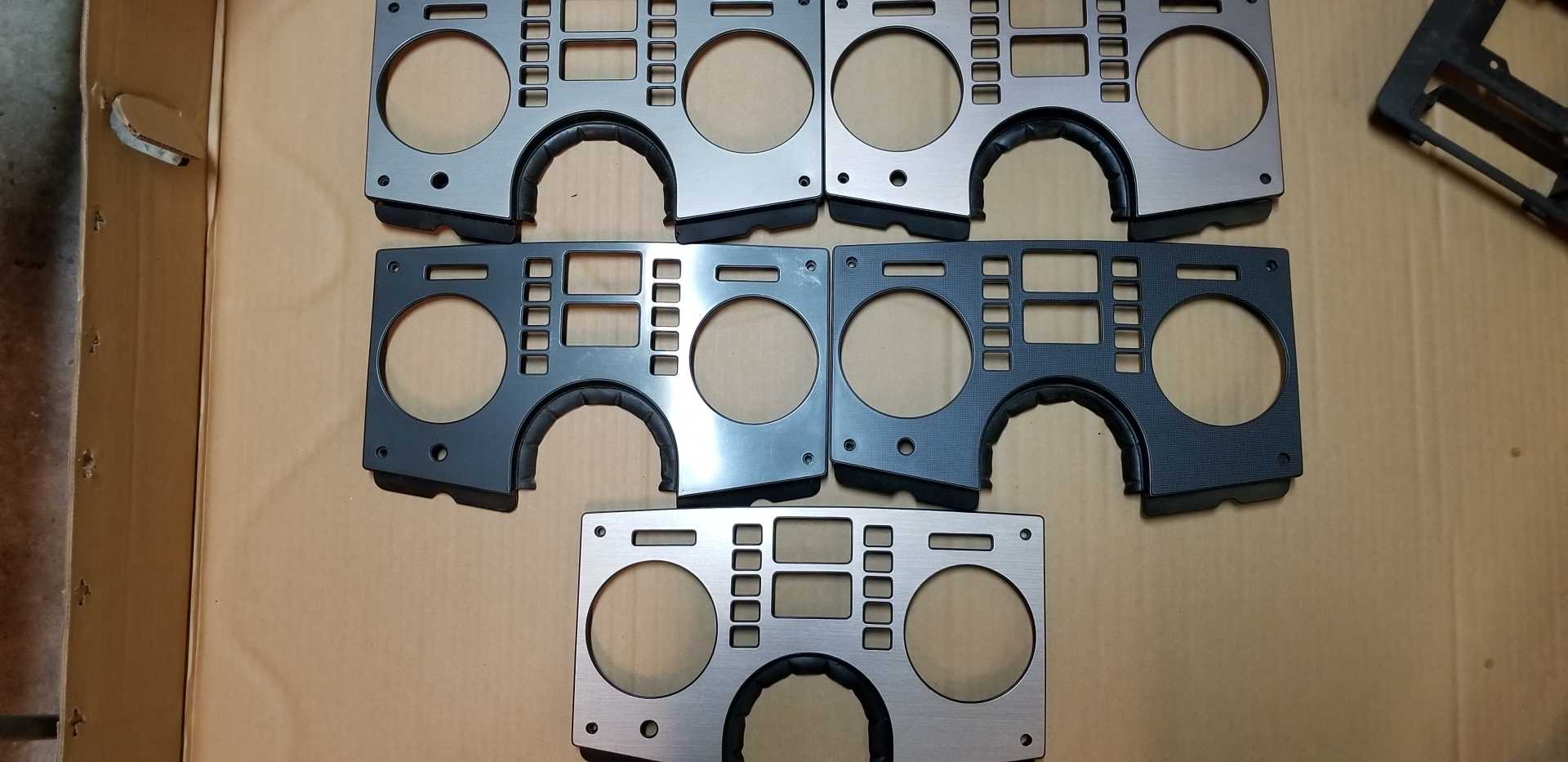 [This message has been edited by FieroMeister (edited 03-27-2021).]