SOLD SOLD SOLD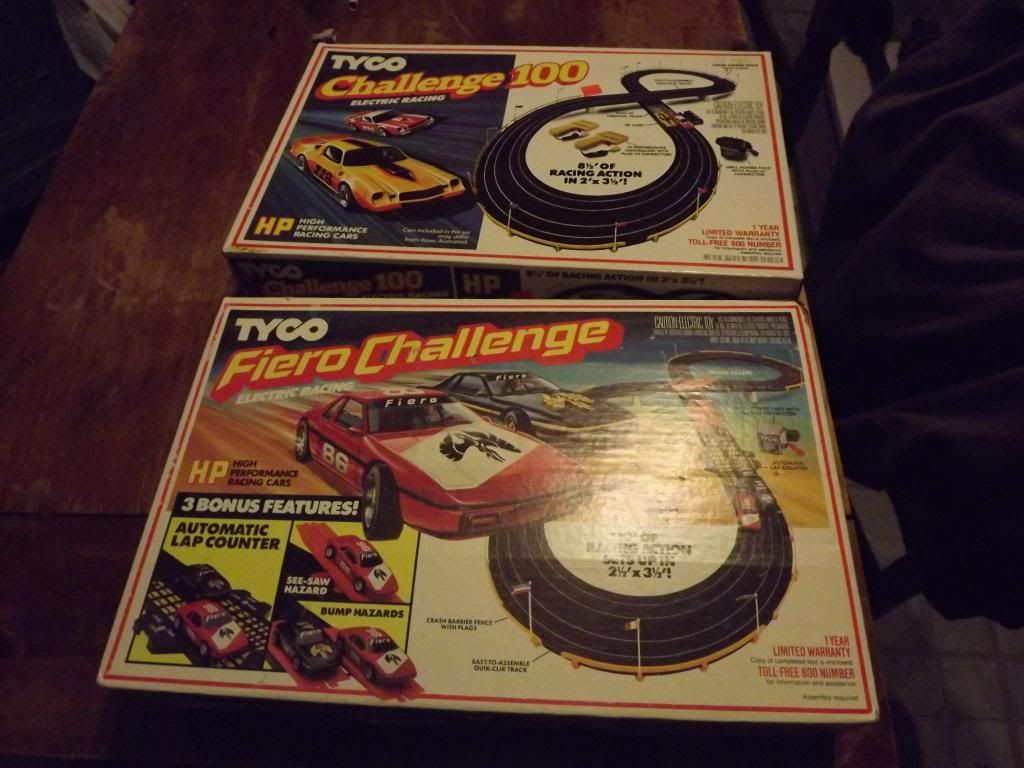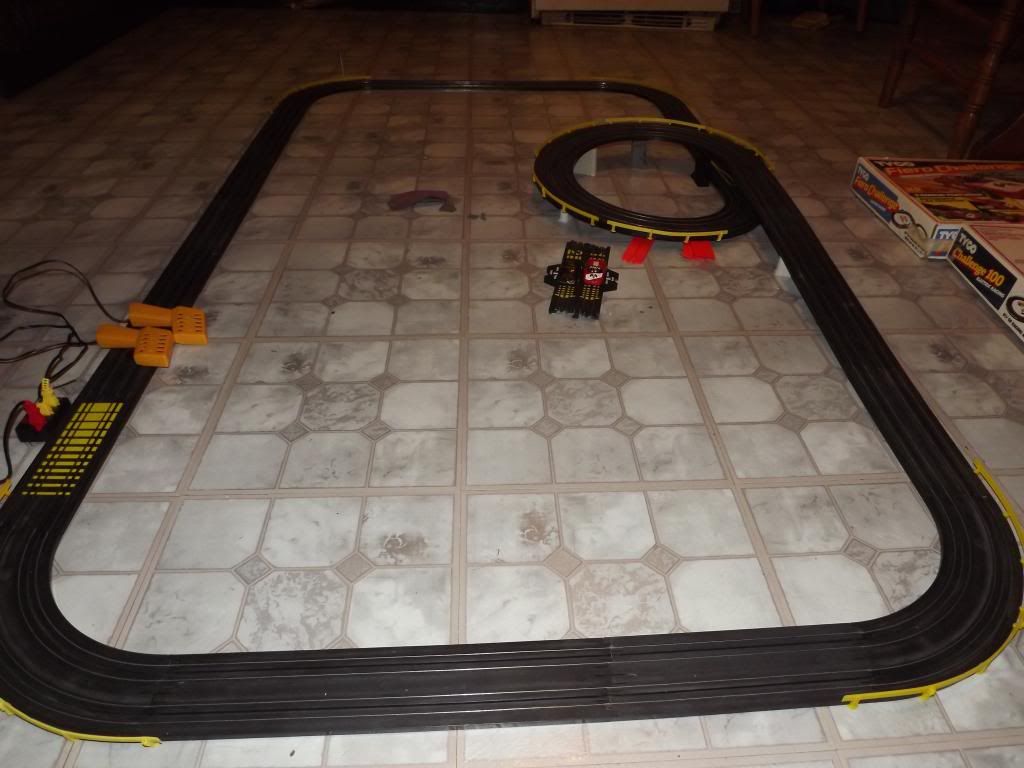 Both sets together! With ALOT of left over track. We just ran out of space! You could build a HUGE track and stage your very own Pontiac Super Speedway!

I purchased the Fiero set from a fellow PFF'er last fall for $60. I purchased the other set locally at around the same time. There are LOTS of parts. 4 cars, ironically not the ones shown on the Challenge set were in there. That set comes with Jeep bodies of all things. If I remember correctly 3 AC adapters. 4 trigger controllers. Tons of guard rails and flag poles. Even a bad azz crash section of track where the cars side swipe each other if timed right. Every thing you need for a serious day of racing! We had a blast with them. Now it is time for someone else to enjoy them. These will only increase in value. Take a look around the web at what vintage slot car sets are going for these days.
$70 shipped in the CONUS? I gladly will ship else where but it might be a bit more!
Oh and BTW, both of the Fieros run and FLY! Rubbin's racing folks!
TY for your time and have a great weekend everyone. Please check back in on this thread as I might be adding other cool Fiero stuff

[This message has been edited by weloveour86se (edited 05-11-2014).]