Hey all - first time posting here. I'm a technician at a shop in the DC area, 25+ years experience - though this would be the first Fiero I've dived into. Quite a lovely car, all told,
We're installing a rebuilt 2.8 into an 86 GT. Original motor threw a rod through the side of the block so I wasn't able to use it as a core; I sourced another rebuildable motor, from Facebook Marketplace, and had our local machine shop rework the block and heads. It came without a dampener, and the dampener off of the original motor was toast (the rubber was badly worn.) So I grabbed a dampener off of the Fiero Store and modified it per their instructions (scribed a new mark 4.6" counterclockwise from the thick mark on it.)
Here's where stuff gets weird - the mark on the dampener that corresponds to TDC #1 (which I've measured using a dial indicator) is the ORIGINAL mark on this new dampener. The scale on the timing cover, I should note, is on the LH side of the motor - the RH side if you're facing the front of the motor. Poking around on this forum leads me to believe that all of these Fiero V6's had the scale on the RH side (LH if you're facing the motor) - the side closest to the trunk, which would make sense in terms of convenience given the orientation of the motor in the car.
The block has 2.8 LG cast onto the side of it — poking around Wikipedia leads me to believe this is a newer 2.8, out of a 90-95 lumina, silhouette or trans sport (Wikipedia lists a "LG6" variant that was used in this model.) Machine shop used the correct pistons, cam, etc, for a Fiero, though.
https://en.wikipedia.org/wi...%C2%B0_V6_engine#LG6
So, I guess my question is - is there anything objectionable to using this newer, non-Fiero block? Everything bolts up to it properly, and externally I see no difference, aside from the timing scale, which... whatever, I can't say I'm too bothered by.
I've attached a couple photos of the timing scale and dampener for reference. The colored mark is the scribed one. You can see though how the original mark on the dampener lines up perfectly at TDC.
Eager to gather your thoughts! Thanks for reading.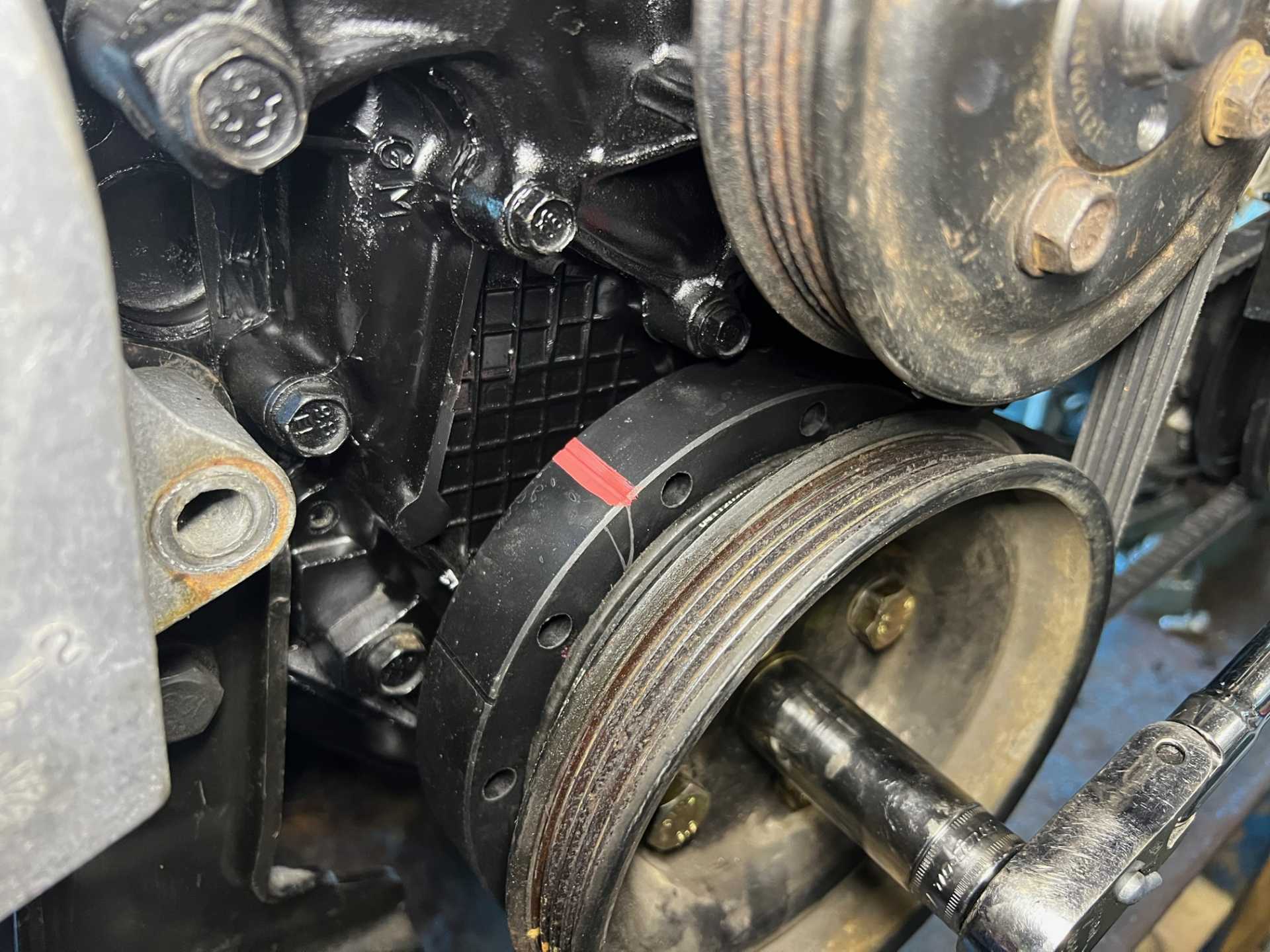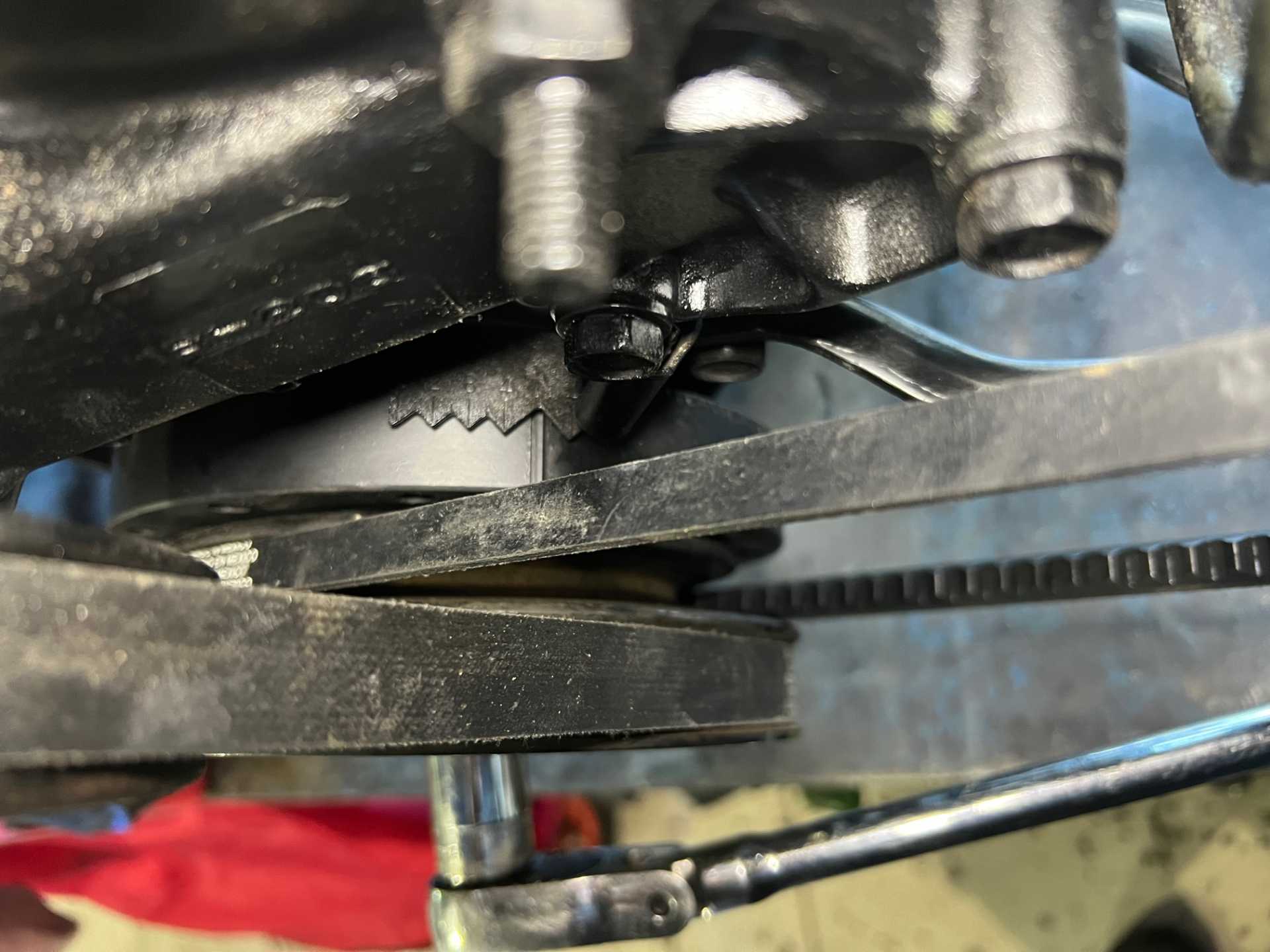 [This message has been edited by MLSist (edited 01-10-2022).]