On my 84 Duke I was having a great country twisties drive today, going about an hour with multiple stops to check on the engine and other vitals, all good.
But near (-at) the end of the drive, I had a severe loss in power, felt like it was misfiring or chugging, and shortly after it started overheating to just before the red- then I heard some loud bangs and I quickly pulled over and shut it off.
Checked the frunk and there was coolant all over the radiator, lid, headlights, etc....... but no burst coolant pipes and the expansion tank was reading exactly correctly full, and I heard some loud gurglings shortly after that stopped quickly.
At this time also some smoke was coming from the rear decklid- checked it and looked like it was coming from the rear of the valve cover near the exhaust manifold.
Got a ride and came back about 30 mins later with a tow but it started right up and went a few miles speedily without any drama besides a coolant temp spike that settled down.
I'm very confused... what could've caused this?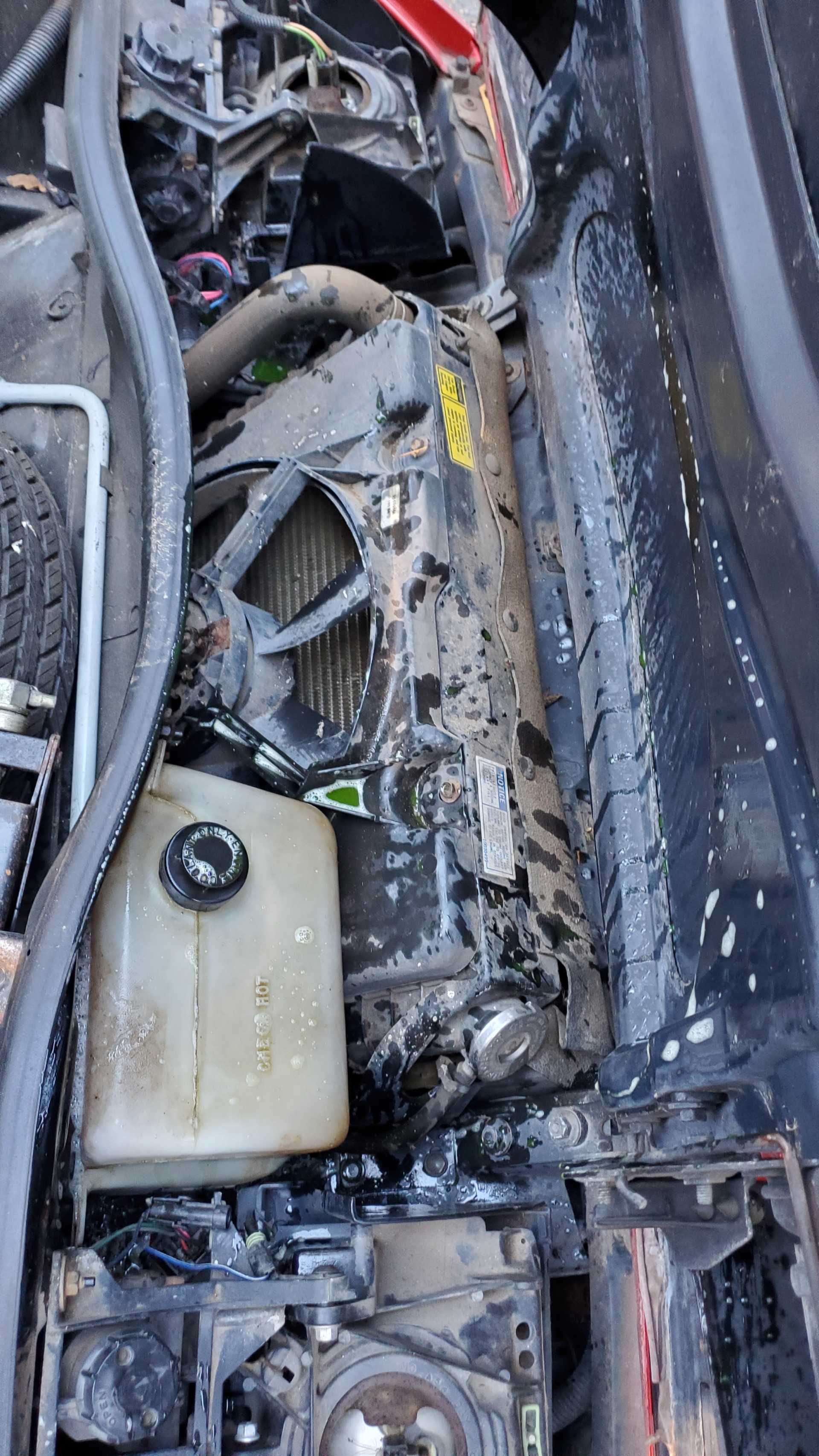 [This message has been edited by 842m4SE (edited 01-09-2022).]