quote

Originally posted by hampig:

It looks like it is leaking on the back side of the motor (facing the back of the car). Could this still be the pipe you are speaking of Patrick? If it is a freeze plug, then it looks as if I will have to remove the motor to get to it Dennis. Either way, I may just have to remove the motor.
So if you are seeing coolant on the Trunk side of the engine, 'running down the flywheel,' it seems like there are 4 options:
1) As has been mentioned, the freeze out plugs hidden in the space between the bell housing and the engine block (in which case you are screwed)
2) The coolant lines and connections to and from the throttle body, indicated by the Blue arrows in the picture
3) The temperature gauge sensor on the Odd cylinder head, right below the Yellow arrow in picture, see also the Diagram
4) Head gasket leak in the general area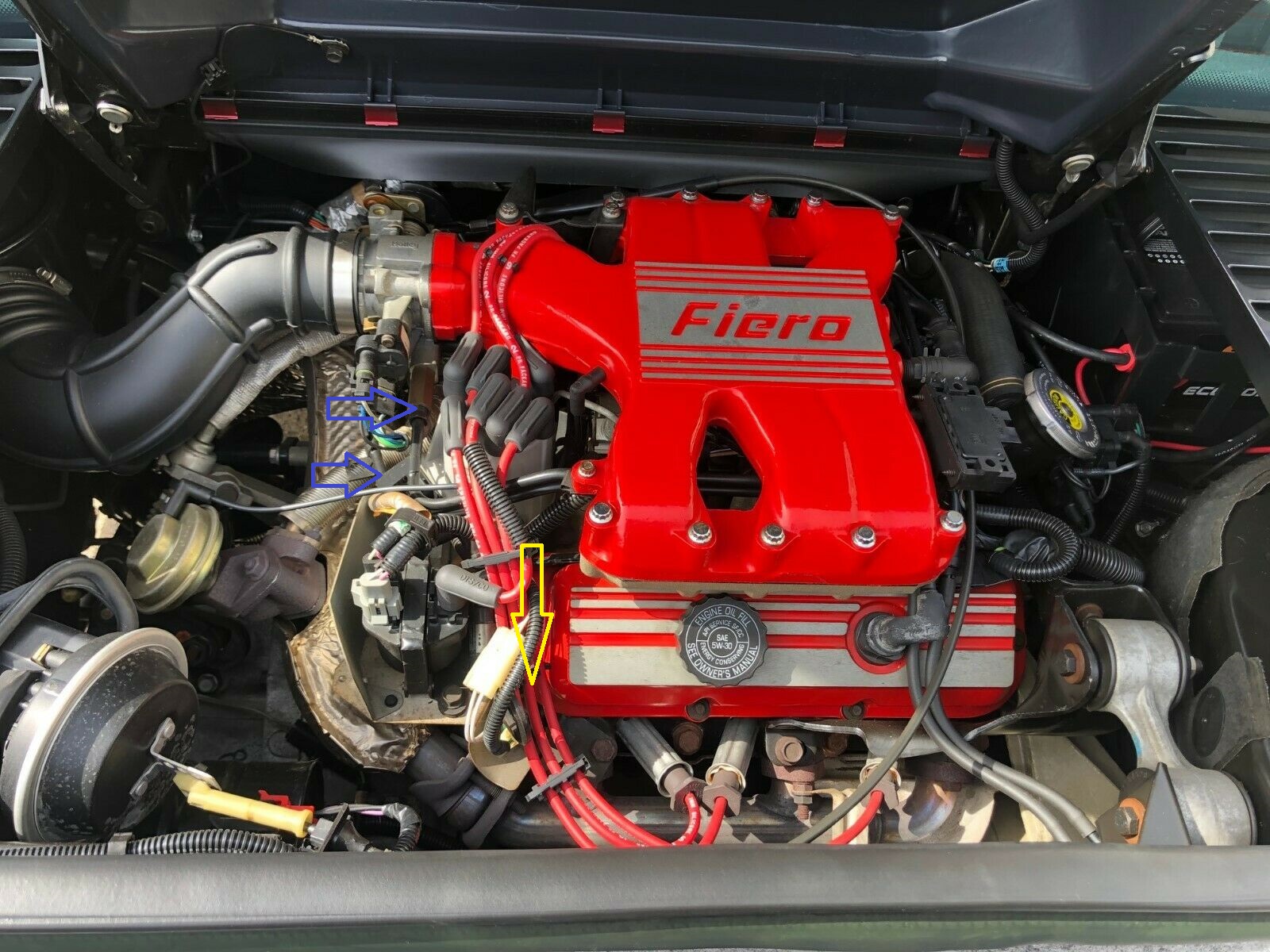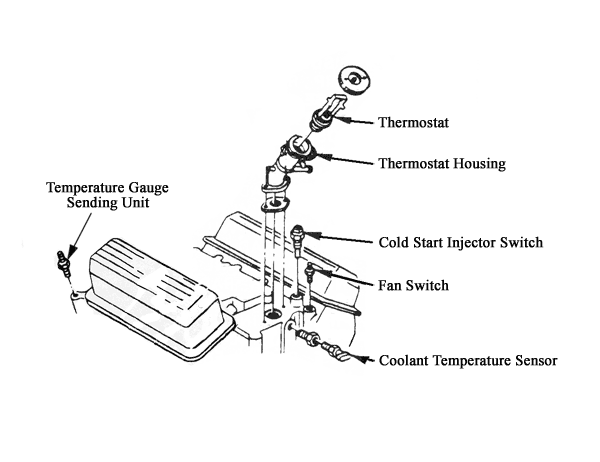 To investigate #1, remove the cover (4 screws) that looks like the final picture below and if it is leaking inside that area it seems you should be able to see a lot of fluid slung around.
To investigate #2 inspect the connections into the throttle body and also along the lines themselves to look for signs of holes
To investigate #3 unhook the sensor (you need to depress a tab in the clip I believe) and check around the threads for the leak
For #4 the leak would have to NOT be into a cylinder because that would create clouds of white smoke in the exhaust. A leak would have to be along the perimeter of the cylinder head, which might mean the head is warped and not sealing properly. Has anyone ever seen just a simple failure of the head gasket that leaks coolant down the outside of the engine and NOT also into the cylinder??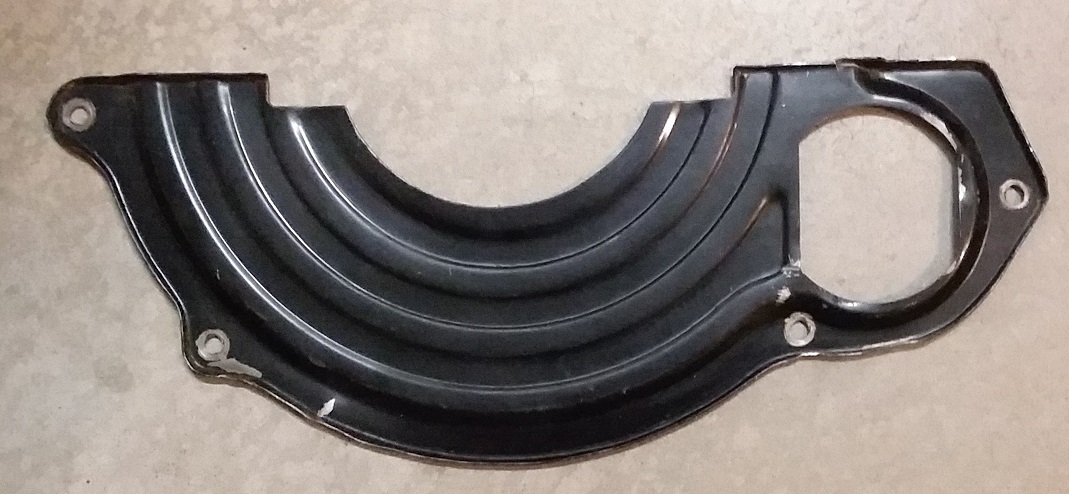 Caveat: this is all with respect to the 88 with a 5spd transmission. I don't know if having an automatic would change any of those options or introduce more ...