quote

Originally posted by Crash_out:

Also, seems like I heard somewhere the stock ECM monitors the oil pressure and won't allow the engine to run with too low pressure or no signal?


Wrong. You could have no oil in engine (0 pressure) and ECM wouldn't care.
The oil pressure unit only sends signal to gauge and a switch in the unit is a "backup" in case the fuel pump relay fails.
In that case, cranking the engine pumps up the oil pressure enough to close the switch and run the fuel pump and engine.
If you use an oil pressure sending unit without the fuel pump switch circuit - no problem (unless you have bad fuel pump relay).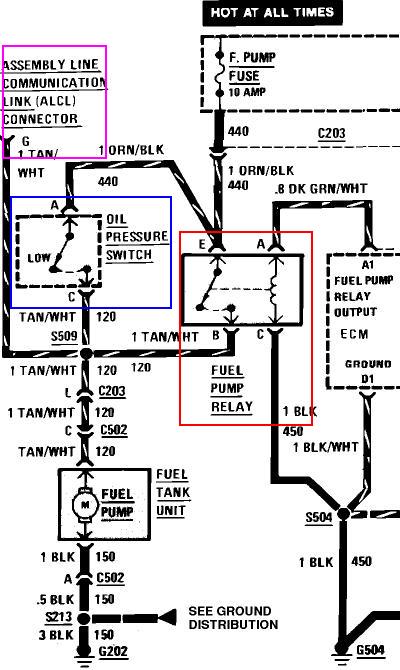 .------------------
My World of Wheels Winners
(Click on links below)

3.4L Supercharged 87 GT
and Super Duty 4 Indy #163
[This message has been edited by fierosound (edited 09-15-2021).]