The cylinders all had pretty good compression test results ~215 psi except for the middle two ~190 psi. So I figured a valve job after squirting some oil in each cylinder and retesting. The compression all went up evenly about 15-20 psi. I pulled the valve covers off and found the rockers and pushrods covered in rust!
The engine turned over freely with a wrench and the cylinders all looked good looking into the park plug holes. The oil had already been drained from the engine but what did drip out looked good.
After pulling the entire engine apart it looks like water had sat in the oil pan for a few months. There is a rusty water line on the crank and some rust on the roller lifters. So what was supposed to be just a tear down, cleaning and all new gaskets is now a complete rebuild with boring, honing, pistons, rings, bearings, oil pump, push rods, etc . etc. All the gaskets were original and the head gaskets looked good.
The engine and trans was only $300 on CL from central WI. All it took was for the previous owner to put a 10 cent garbage bag over the engine when he stored it. Oh well, but it will run better than new when completed.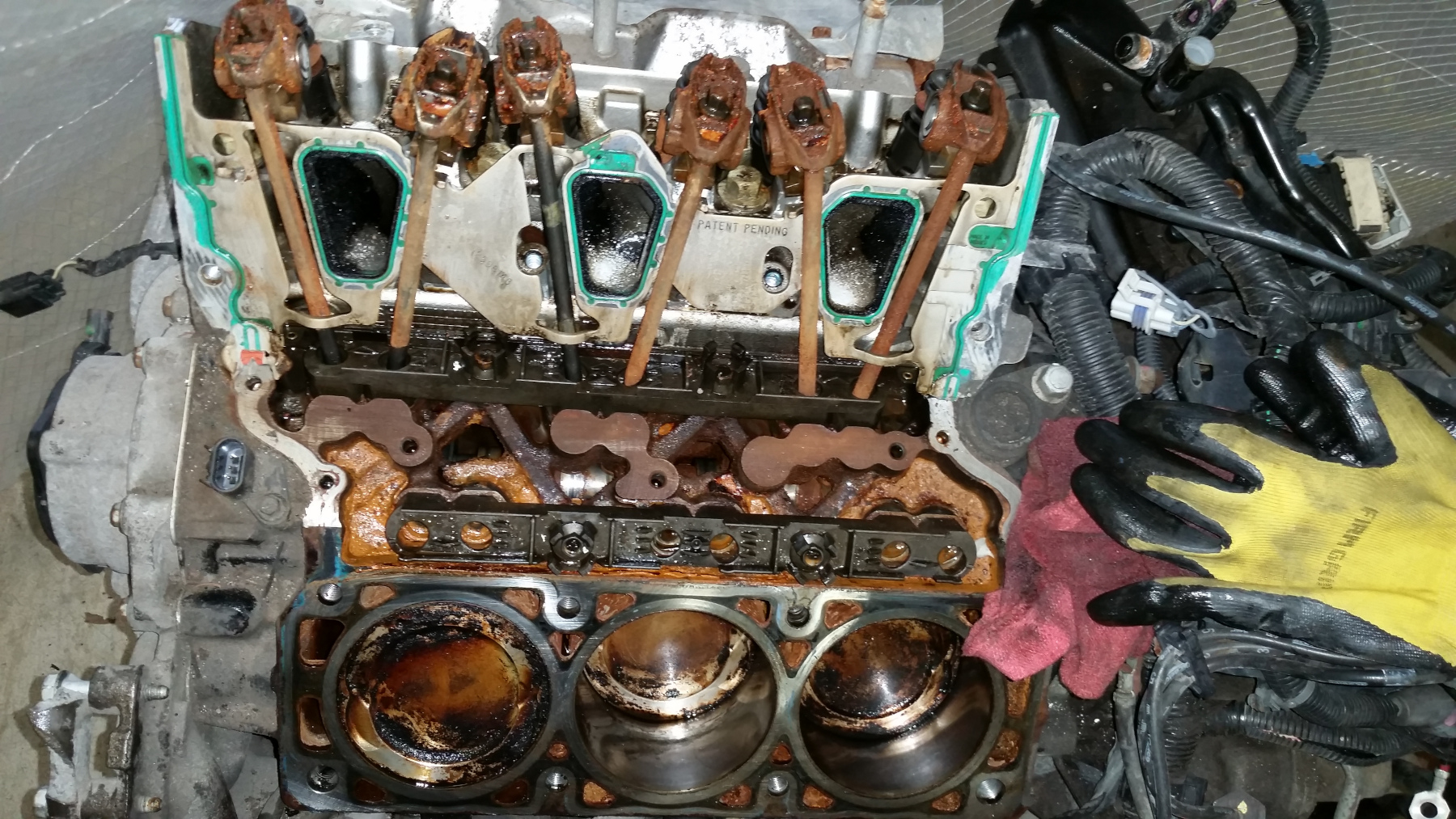 [This message has been edited by CaptainHindsight (edited 05-07-2021).]