Hey guys, I'm swapping out my front inner tie rods with Rodney's and I couldn't get the outer tie rod off of the old one. It was rusted together. So I ran to Autozone and got two new outer tie rods. They are shorter, but they thread onto the inner tie rod just fine. They don't look like they have as much of a bend in them either. Is this just because they are cheap? I am worried that I'm not able to thread far enough into them for it to be safe. I drive somewhat aggressively on occasion and I autocross as well.
The numbers on the box are
DW-ES2500RL
MOOG-ES2500RL
OE Brand-S-ES2255
TRW-ES2255R
I've googled them, but I've come up with mixed results. Any help is appreciated! My car is a 1986 GT with a 2.8.
This is somewhat urgent because I was planning to finish up my car tonight so that I could get an alignment and new tires and drive it back to my school 2 hours away tomorrow. But I want to do this correctly so that I am not jeopardising mine, or anyone elses lives by my tie rod failing while I'm driving.
Thanks!
Paul
This is with the tie rod threaded down to roughly where the alignment should be. Shows how much thread would be inside the outer tie rod. Is that enough?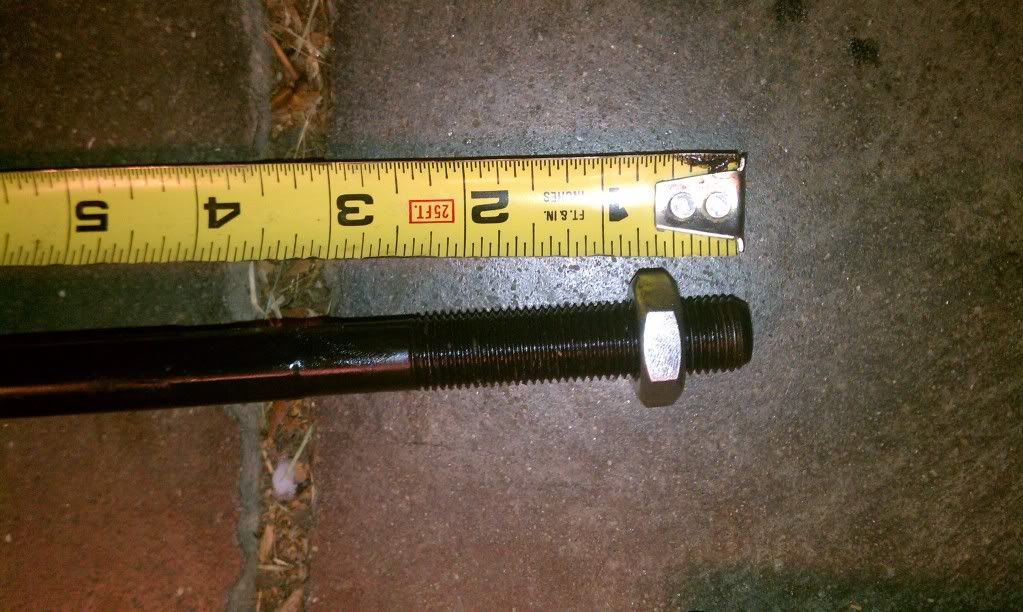 This shows how much shorter the tie rod is. And also how it doesn't have the same little bend. The new one has a different dust boot thing on it as well