Folks:
I have had three sets of West Coast Fiero's big brake kits on my '87 and have been very pleased with each version.
The first set was the 12-inch Gen 4 Corvette kit which can be seen here: Brake kit, Corvette 12" front / 12" rear (1984 – 1988)
http://www.westcoastfiero.c...rakes/brakes_12.html
These were used with 17" wheels.
We the added new brackets and 13-inch Viper rotors and I believe this was the prototype for that kit: Brake kit, Vette/Viper 13" front / 13" rear (1984 – 1987)
http://www.westcoastfiero.com/brakes/brakes_13.htm
I sold this setup to Yellowstone and it can be seen here:
http://www.yellowfiero.com/...une-2010-1/index.php
These were used with 18" wheels on my car. I think Yellowstone was quite happy with this system.
I believe Stephen Snyder built the first Porsche Brembo/13" Viper Rotor setup with help from WCF and I think I got the got the first such kit built by WCF. This can be seen on the same page.
Here are some pictures of the current brakes on the car with 18" wheels: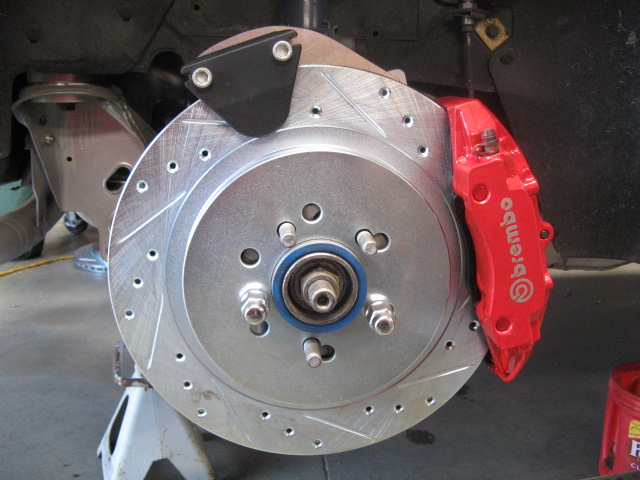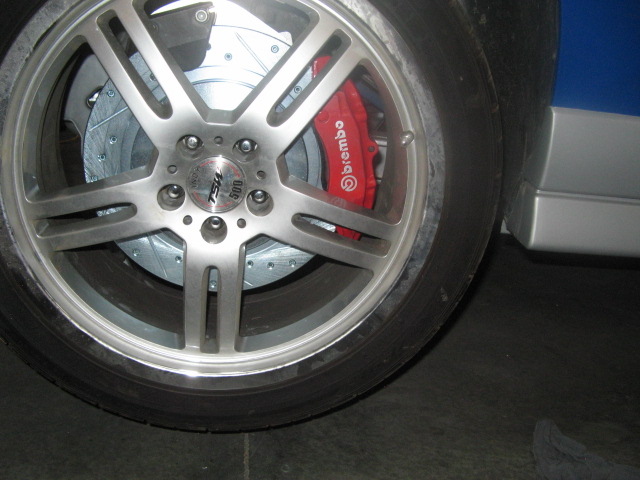 Any of these kits will provide more brakes than you need and the one above is incredible and great for bragging rights. The Vette setups retain the Vette E-brake and the Brembo setups have a spot E-Ebrake (sort of my idea) which is weak. WCF is working on a better E-brake to replace the Wilwood spot setup.
I also have the S-10 master cylinder.
Regards,
David
------------------
1987 Fiero GT - 2006 3800 Series III Drive by Wire; Ported & Polished by TrippleEdge; 1.7 Yella Terra Full Roller Rockers; VS Cam; 3.1" Pulley; Tuning by Darth; WCF CAI & 1 5/8 Stainless Headers; 3" Exhaust; Semi-Built 4T65HD; Power Steering & Much More; MSD Coils & Wires; Porsche (Brembo) Calipers on 13" Viper Rotors; 18X8 TSW Indy Wheels; Paint by Phoenix Auto in California City.

[This message has been edited by MountainHiBlue87GT (edited 09-23-2013).]