Guess what ogre, I found the body to battery neg completely severed.
I cut off the corroded ends then cleaned the new bare wires with sandpaper then packed in dielectric grease. I also packed the connector with dielectric grease in an effort to prevent corrosion then stuck the wires into it and crimped it.
I also cleaned off the wire end loop, mounting screw, and the place where it bolts down to bare metal then dielectric greased those pieces too.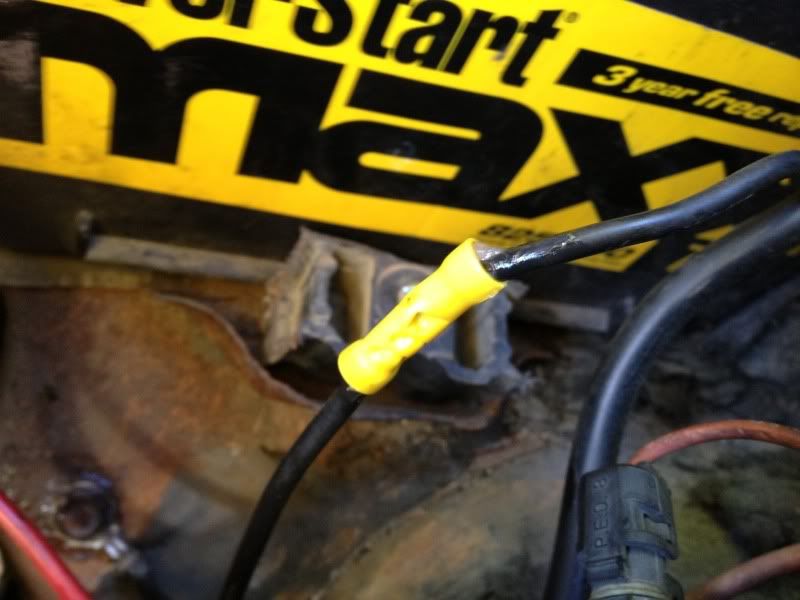 It's run perfectly since doing the repair. I'm not claiming that the drivability issues have been solved just yet, but so far so good. I've tried to solve the stalling and surging problem for so long that I'm not getting my hopes up just yet. It would be really nice if it was as simple as that.