I run the Sport Edition F12 , 17" wheels w the 35 mm offset and with 225 x 45 x 17 R and 215 x 45 x 17 F. They fit without any problems. Any wheel with a similar profile should fit well.
Sport Edition wheels are designed by Kanei a Japanese Company. They look great are durable and economical. I am partial to the F12 design in 17" size but its really just a matter of taste.
Here is how they will look on a Fiero: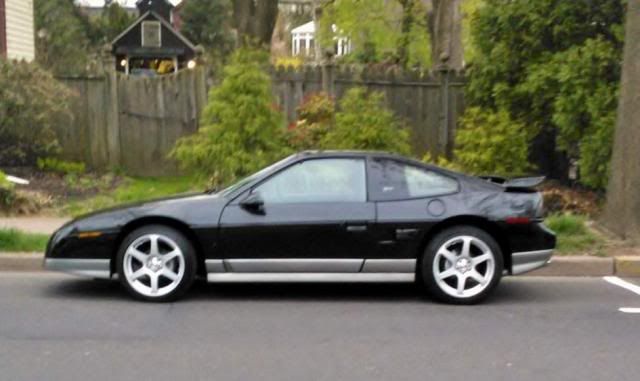 ------------------
" THE BLACK PARALYZER"
-87GT 3800SC Series III engine, custom ZZP /Frozen Boost Intercooler setup, 3.4" Pulley, Powerlog manifold, Northstar TB, LS1 MAF, 3" Flotech Afterburner Exhaust, Autolite 104's, MSD wires, Custom CAI, 4T65eHD w. custom axles, HP Tuners VCM Suite.
"THE COLUSSUS"
87GT - ALL OUT 3.4L Turbocharged engine, Garrett Hybrid Turbo, MSD ign., modified TH125H
" ON THE LOOSE WITHOUT THE JUICE "
[This message has been edited by Dennis LaGrua (edited 08-31-2013).]