Can the front bump stop be removed so that I can take it off, and fix it as I will be cutting 1.5 coils off the front springs. I did search and couldn't find the answer. I haven't started on the front yet so I haven't looked myself, and couldn't find anyone with a portable welder to come to my house and do this. And from looking here I saw that it might be possible to take the whole thing out and bring it to my work and have someone do it.
I saw this pic, and it looks like it might come off, does anyone know for sure. Looks like 3 bolts on the side holding it, and 2 bolts holding the bumpstop down.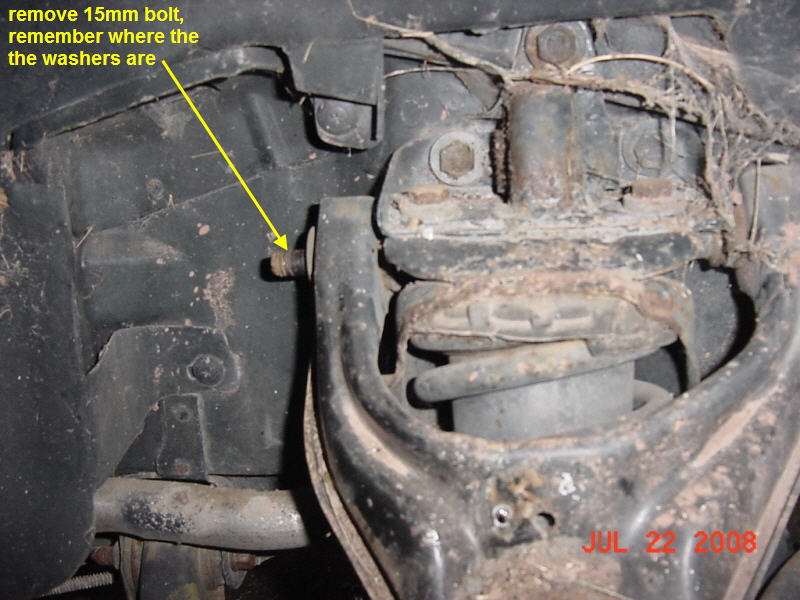 Pic is from MulletproofMonk
//www.fiero.nl/forum/Forum2/HTML/094633.html
and thanks for that guide, its really helping out, already have the rear done. And also thanks to Redraif for his guide
//www.fiero.nl/forum/F...118751.html#lastpost
as it helped me do my own diy coil overs.
Thanks,