I am ready to go, this is the car, 3.1, Muncy 4 speed stock, runs great and every thing functions.
I am going to put this into it, also a Muncy 4 speed every thing also runs good.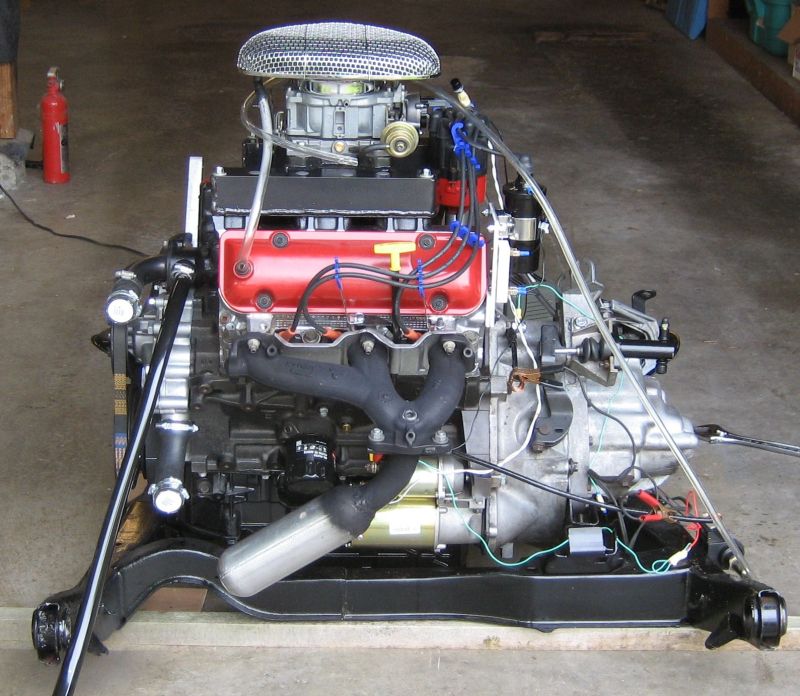 Running
I want every thing out of the engine compartment tha is not needed, No AC, no Cruse, nothing that is not required to make it run. I have a fuel pressure regulator the the carb.
What can come out? I start tomorrow. Larry