Issues with the speedometer connection....
Originally, during the 4.9L swap, I hooked the speedometer using the following circuit: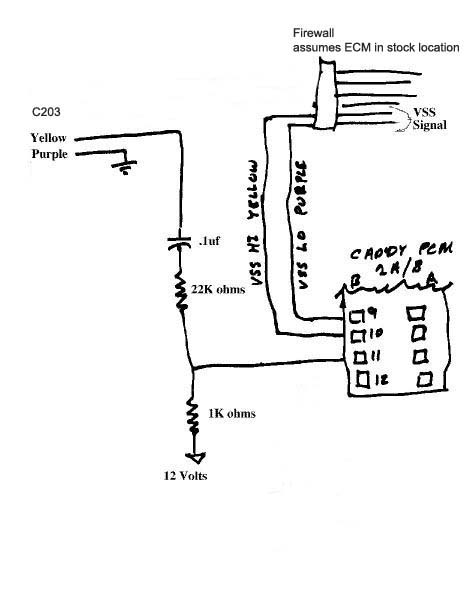 Of course the speedometer made no movement all.

I tried both ECM outputs (B11 & B12), but still nothing. I checked the VSS, and it was giving a good AC signal. I checked the wires from the VSS to the ECM, and it too was good.
Then at some point during the swap, I realized that I was using the stock Isuzu 5 speed, and therefore the circuit was irrelevant

So I spliced the C203 wires (purple and yellow) into the VSS wires (B9 & B10), which essentially put it back into the stock configuration while still feeding the signal to the ECM. However, still nothing!

What am I missing? Is there a way to test the speedometer itself? It was working before the swap and it's unlikely that the filter damaged it, but that's about the only thing I can think of right now.
Any thoughts?