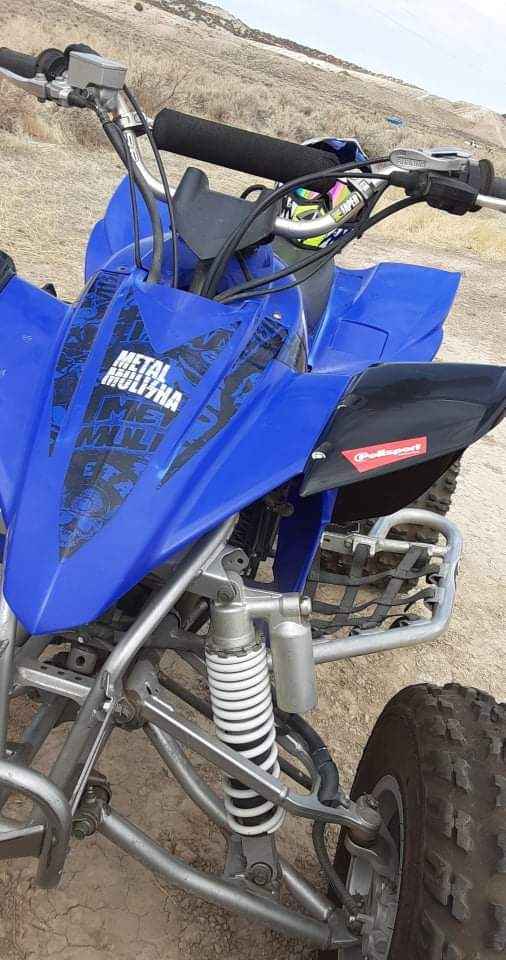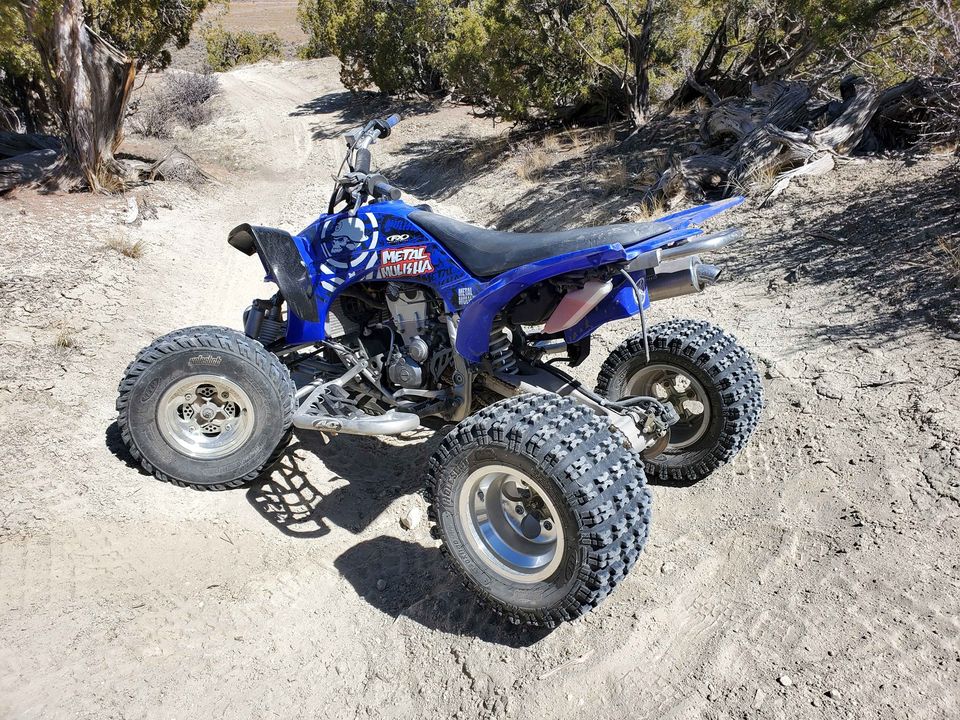 Hello interested parties and forum lurkers,
Up for trade I have a 2005 Yamaha YFZ450 and I would like to do a straight trade for a Fiero. I'm not particular about what color or whether or not it's a fastback or notch. Would prefer one with a manual transmission, but will also consider automatics.
Here is the deal, I used to have an 88 yellow notchback with the 2.5 auto about 12(?) years ago. Due to being a broke teenager, I had to sell my Fiero when some very expensive repairs came up. I was pretty bummed because I had plans for that car.
One of them being a Cadillac 4.9 swap. Well, years later, it just so happens that I got my hands on a Caddy powertrain, problem now is that I don't have the Fiero. But what I do have is a pretty awesome yfz450 ATV and no one in Colorado to ride with!
So that said, I'm hoping for a horse trade situation.. maybe you have a Fiero you've been sitting on for a while that's not really your favorite and you'd prefer an ATV? I understand that this may be a long shot, but I'm always looking for opportunities! Will travel for the right Fiero! You read correctly, ATV delivery to your door!
Here are the details on the YFZ450:
I'm the 2nd owner, bought it from the first out of Utah.
Dirt bike style throttle, meaning twist the handlebar, no thumb throttle.
Jetted for elevation (I ride around 6,00-8,000ft.ft), have other Dynojet screws to go with it if the buyer is in lower areas.
Fuel idle screw has been replaced with a style that's easier to adjust, so no need to use a magnet and drill bit to adjust the idle.
Aftermarket air intake, curtis sparks exhaust
Nerf bars.
Runs, fast, loud.
Polisport plastics, slighty worn, front fenders new.
New battery.
Have set of wheels with old tires to go with it. Perfect to swap to paddles if that's your thing.
Will also throw in some LED pod lights I never wired in for headlights.
CLEAN CLEAR COLORADO TITLE
Here's to hoping I will be able to chat about Fieros with you all soon! Have a great week!
Derrek
dwarden494@gmail.com
[This message has been edited by TheWarden (edited 08-16-2021).]