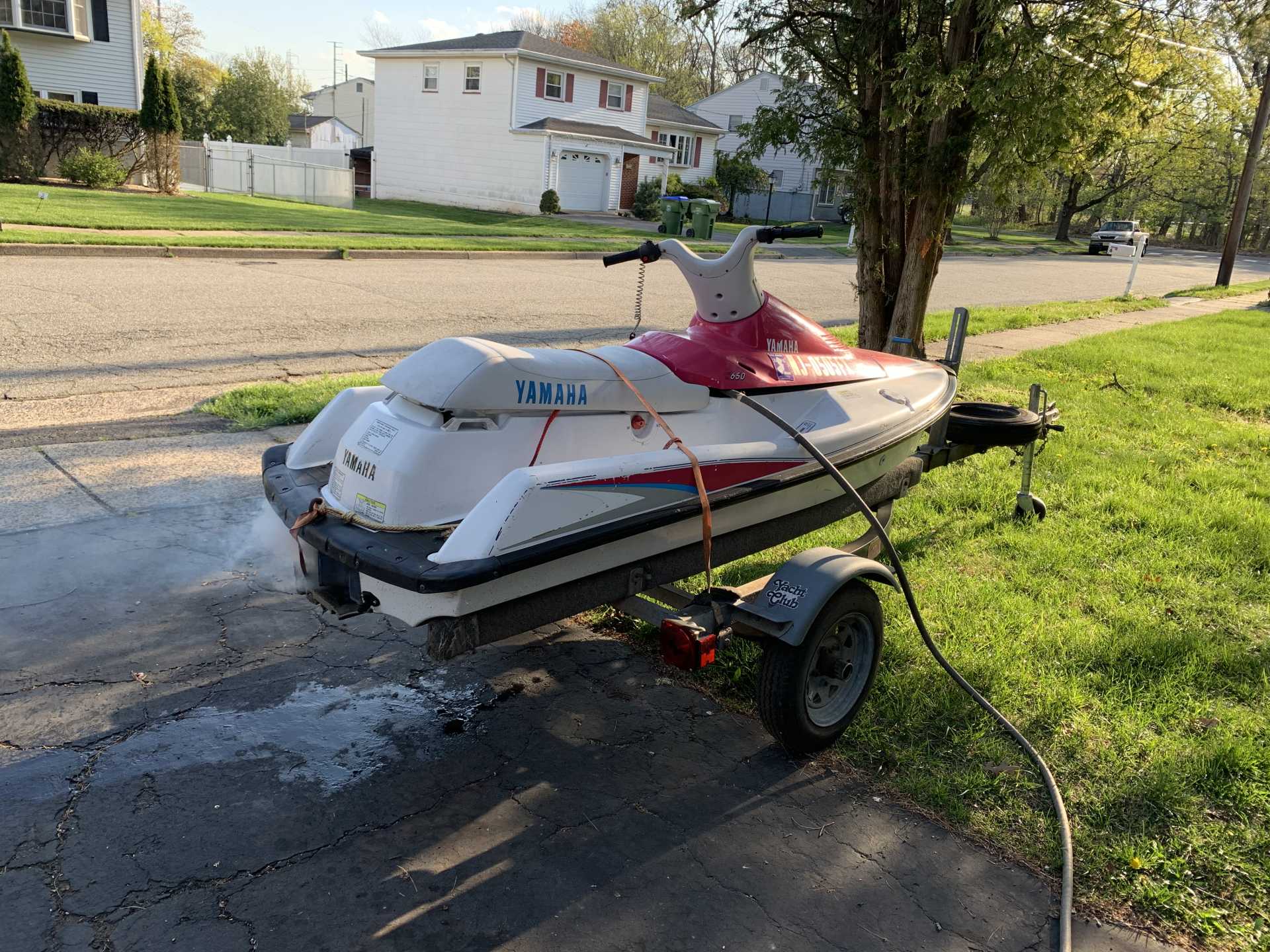 $900. It runs and idles great. Needs new plugs. Once floored it has a miss. If it doesn't sell by the weekend, I'll get the plugs and price will go up. I just want it gone. If the advertisement is is still up, it's still for sale!! Showing it everyday 5pm! 1982 wave runner w/ trailer. Runs good. Mixes oil by its self. Very fun to use. My family no longer wants / uses it. Time to let others enjoy it. No shipping pick up in Edison NJ 08837
All washed and ready to go!!
Also listed on eBay.
4/18/21 brand new battery installed
Single rider or average adult with a petite person.
This model has no reverse. It never came with the reverse option.
Buyer will get a bill of sale for the runner and trailer. The notary is up the street from me.
No holds, first come first serve!
[This message has been edited by NightMare Cruiser (edited 04-20-2021).]