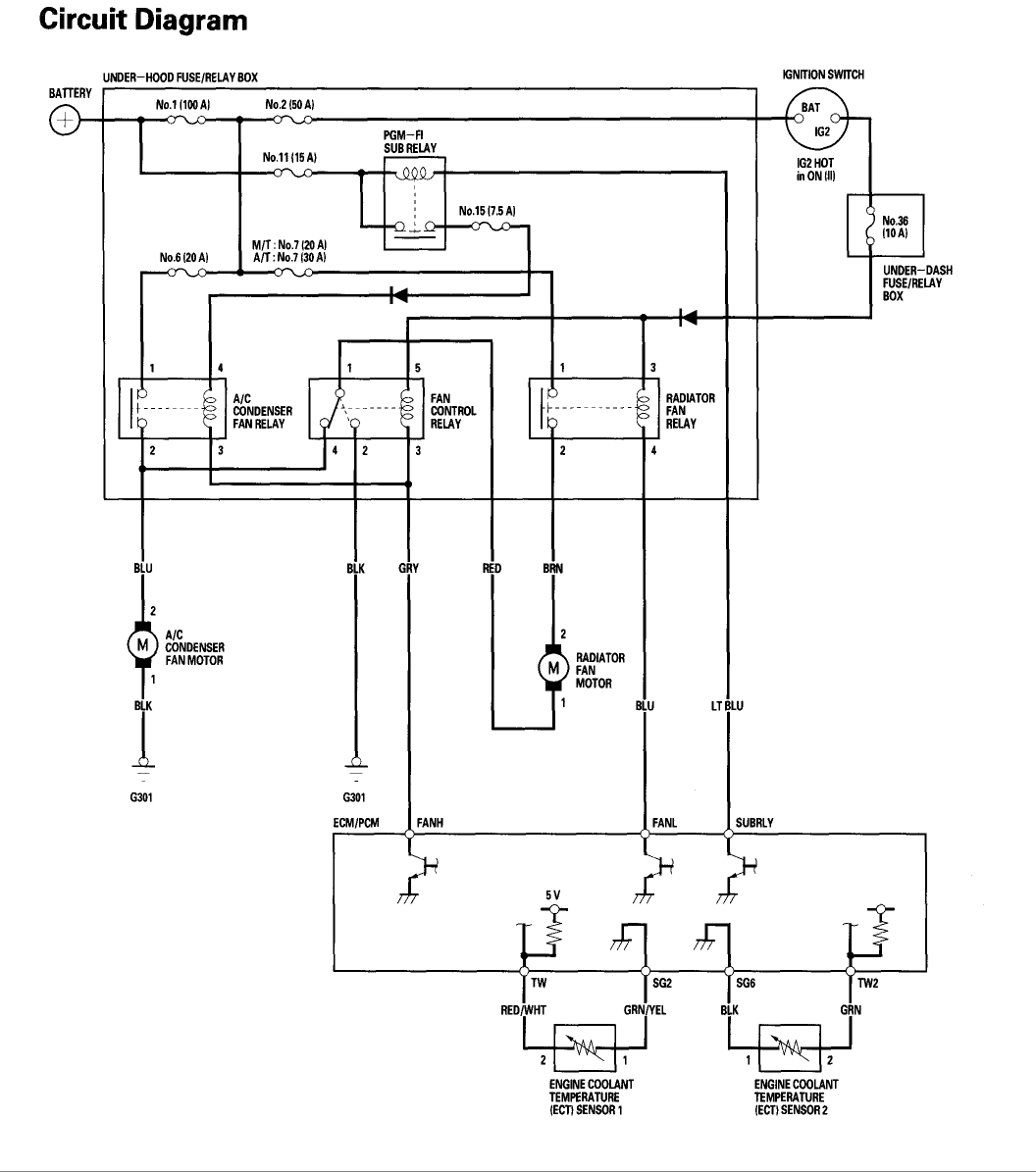 What I know:
Relays and fuses are good
Coolant looks good and the tester says its still protecting the car.
What I don't know:
Are the sensors good, the are not throwing codes unless I unhook them.
Are the grounds good, due to the way they wire the fans I am not sure..
Trouble shooting.
There is power at the fuses and relays, but I do have backup new ones that did not make a difference
If I turn on the AC the fans do come on.
Research:
With the AC on the fans are in low power, they run this way by running the fans in series to reduce the power to each fan by half.
The fan will not come on when the car over heats.
[This message has been edited by Jake_Dragon (edited 07-09-2022).]