One day a man was waiting to turn into his driveway because the garbage collector was in it picking up his trash. As he was waiting there a young man in a pickup rear-ended him knocking him into the man's own yard. He collected over $7k for the total loss payout of this car so he bought a convertible S4 6 speed, so he's pretty happy with the outcome.
This car is an A6 2.7tt 6 speed awd, so it's somewhat desirable and I decided to give it a shot.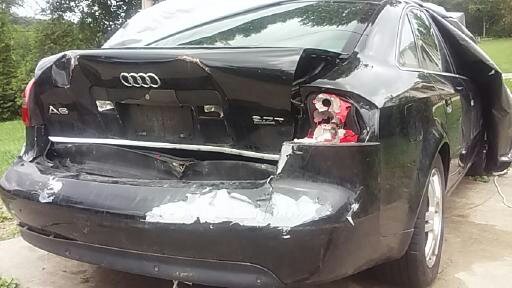 I replaced a tail light and it's already looking better, right?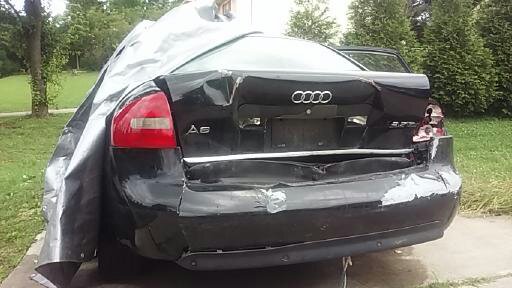 The truck rode up over the bumper and just pushed the rear trunk and tail light structure in as we saw after a little disassembly, so I used a strap come-along/tree method to do a pull. The awd came in handy to pull the rear structure evenly some too. A little 1st gear driving instead of cranking the come-along speeds the process up. Now the replacement tail lights fit and it can be driven safely to a shop for some advice. The bad news was the estimate was too high. Bah. I'll do it.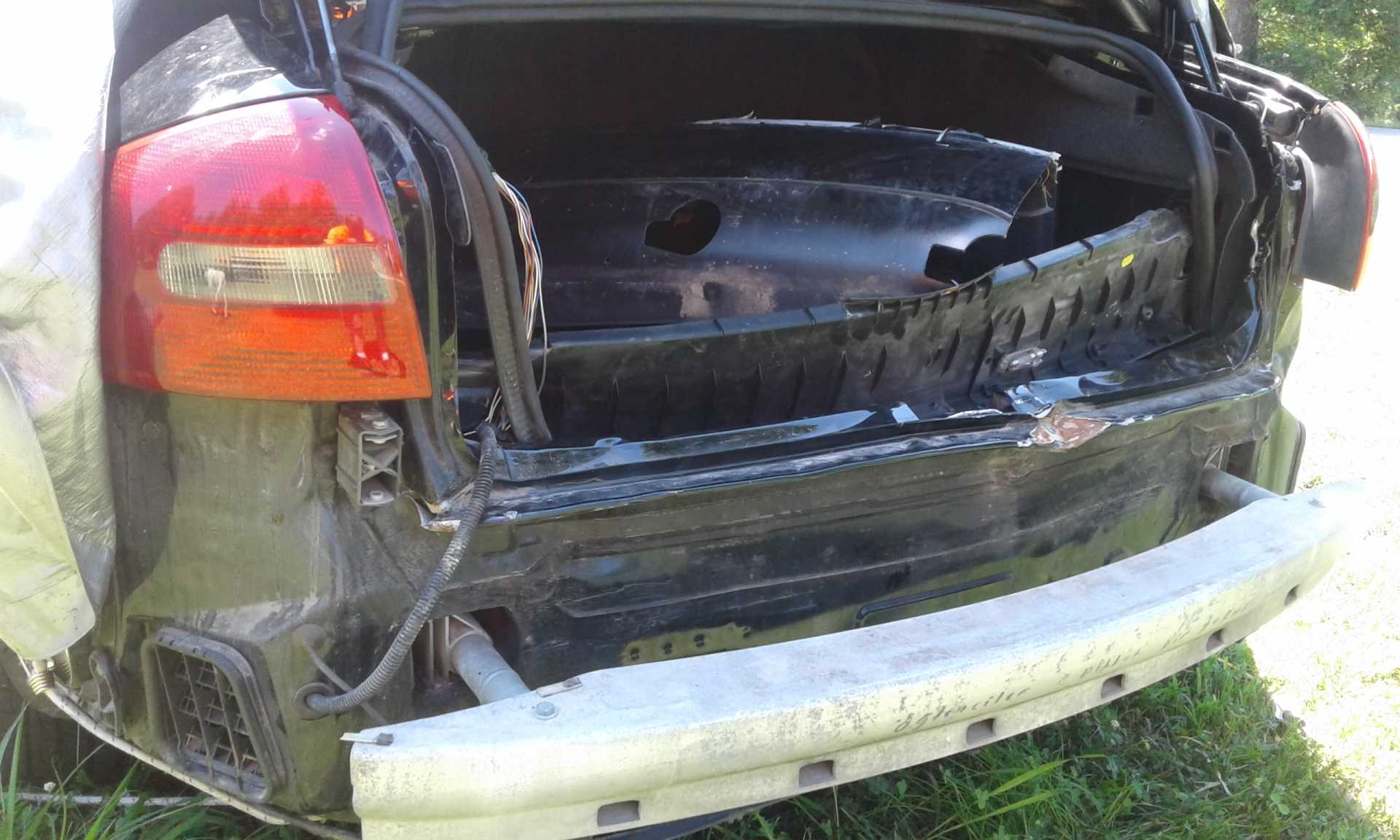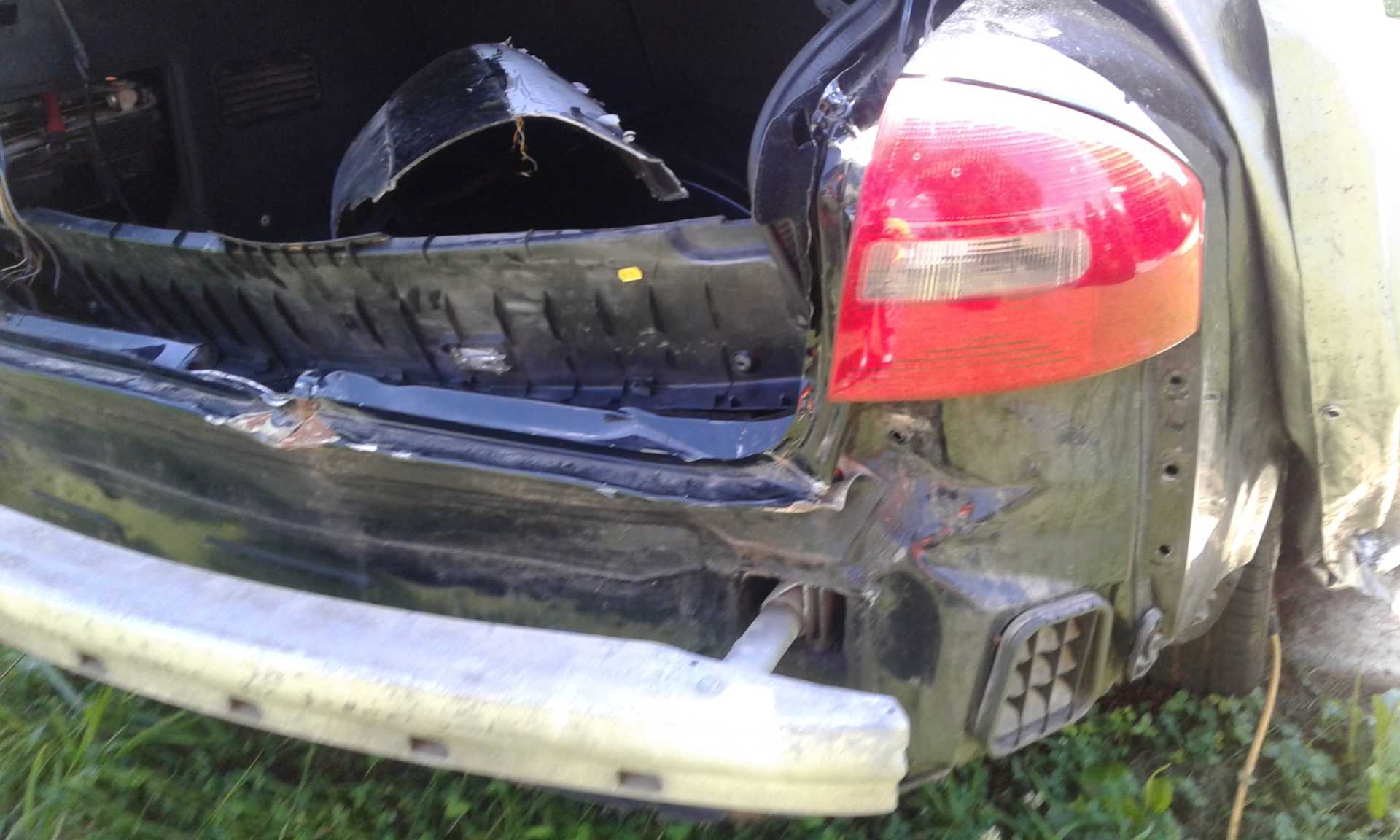 At the time there were a couple of donor cars at a local yard to source some stuffs from. Done and $100 for the panel. Tail lights were about $65.