quote

Originally posted by ironpuke84:

... it's always reading as if the engine is overheating (even though it's not.) Any ideas what the problem is? Thanks.
If the thermostat and radiator fan is working properly etc. it sounds like the Coolant Temp. Sender or the gauge itself is bad.
It's also possible the previous owner messed something up in the wiring.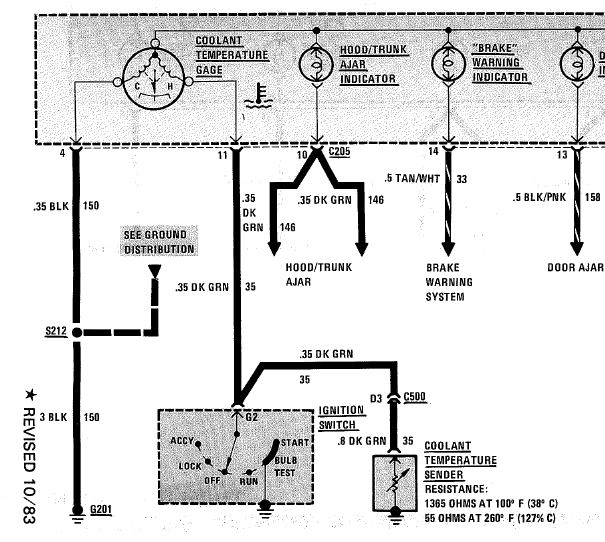 ------------------
My World of Wheels Winners
(Click on links below)

3.4L Supercharged 87 GT
and Super Duty 4 Indy #163
[This message has been edited by fierosound (edited 01-18-2022).]