I first want to start off by saying thank you to everyone on this site. Pennock and everyone showing their builds. There is soo much good information here it's unreal. This 87 GT has been on my watchlist for a long time. I mean a loooong time. I first seen this car when i was about 12 (31 now) riding my bike around with my friends. It was a friend of mines uncle that owned it. I know for a fact it hadn't moved the entire time I've known of its existence. Well about 5 years ago I had the opportunity to buy it and I jumped on it. I probably should have talked him down a little bit but it was the one I've been wanting for a decade and a half so i had to get it. No title or keys. It took me 8 months to track down and speak to the original title holder (not the guy I bought it from) but he, thankfully, applied for a new title and signed it over to me. (I sent him $ for fees to re-apply and some gas money)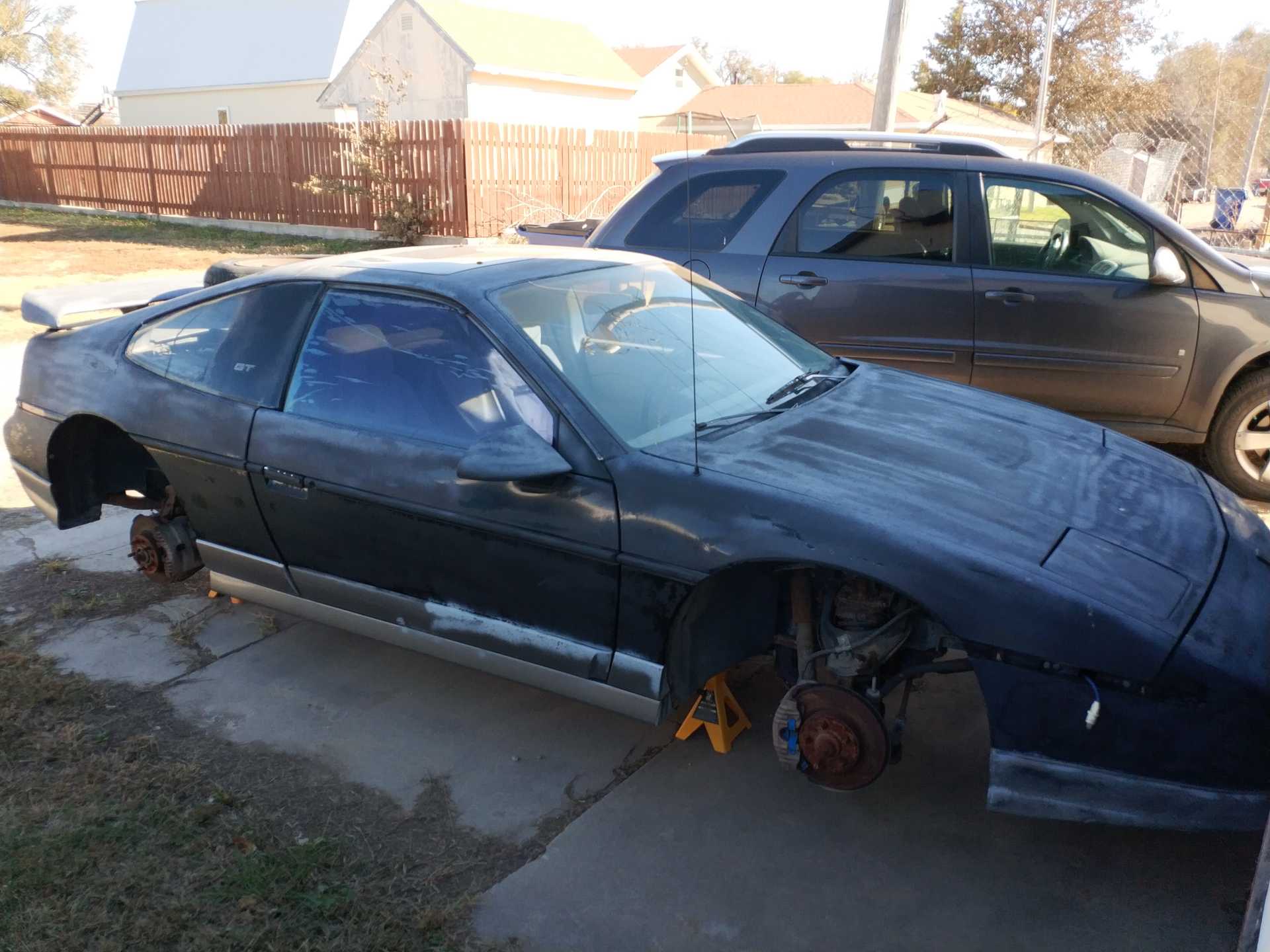 Yes it did come with wheels i just needed to use them at that point in time to move my parts car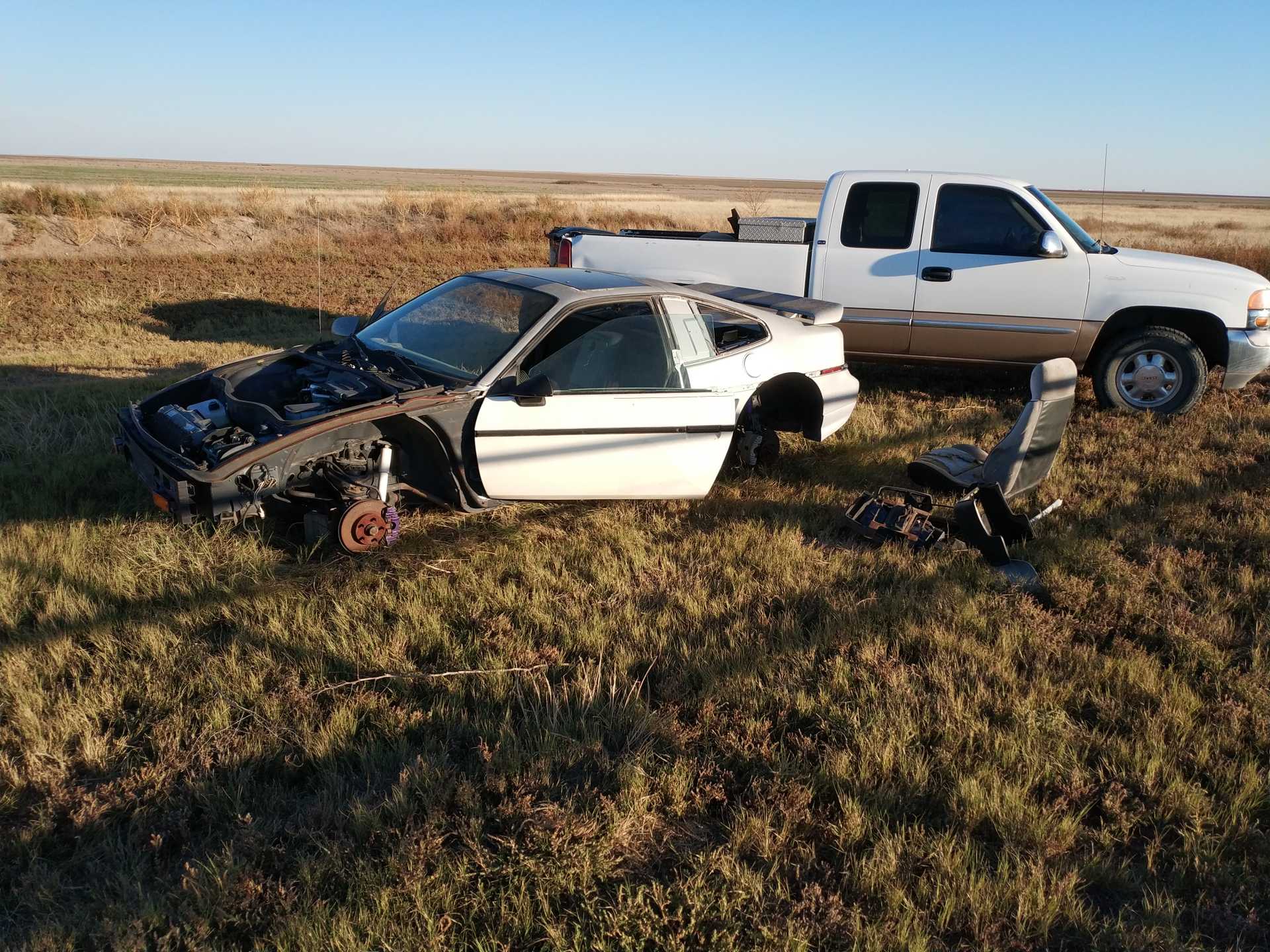 Parts car doesn't have a title either and its been hit in the drivers side (door had been replaced)
I had big hopes for the black one but when I dropped the oil, about 2 gallons of antifreeze came out with it so the car sat for about 4 years while I located a motor I wanted to put in it. I had a 3800SC lined up but the price wasn't right and couldn't talk them down. About a year ago, after not looking for a motor for months, I randomly got on Craigslist and looked again. There was a LS4 motor , tranny, & harness for the right price so again I had to have it haha.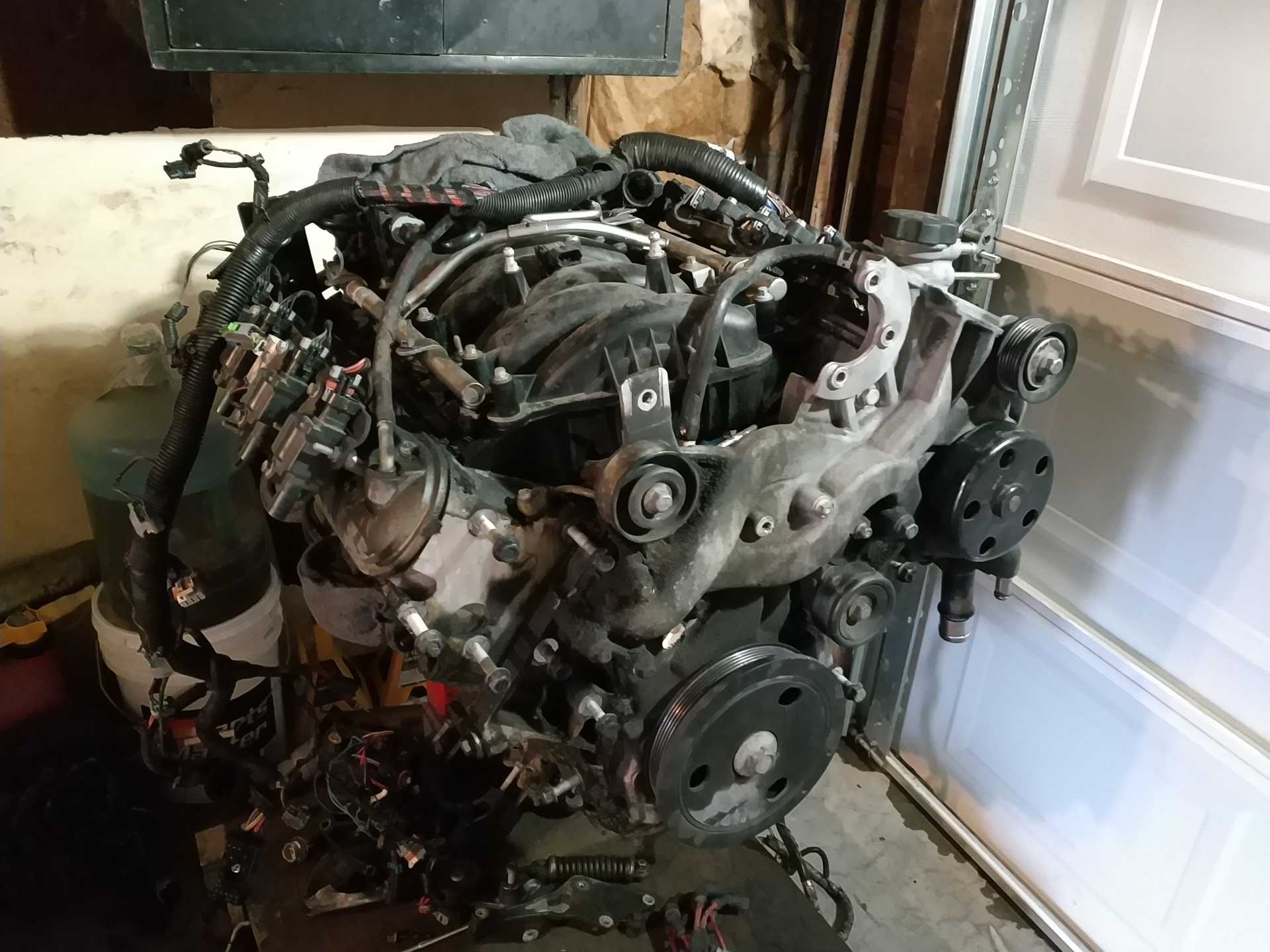 Yeeeaaa let's get this party started!
From then til now has been an awesome ride and I want to share it with everyone I've found inspiration from on this site. Now It's not quite up and running yet but it's getting there.
Also I'm slow working on it mainly because I'm preoccupied with work and being a parent so be patient with me lol and I hope you all enjoy my upcoming posts and the build as much as I love searching through the builds on here.