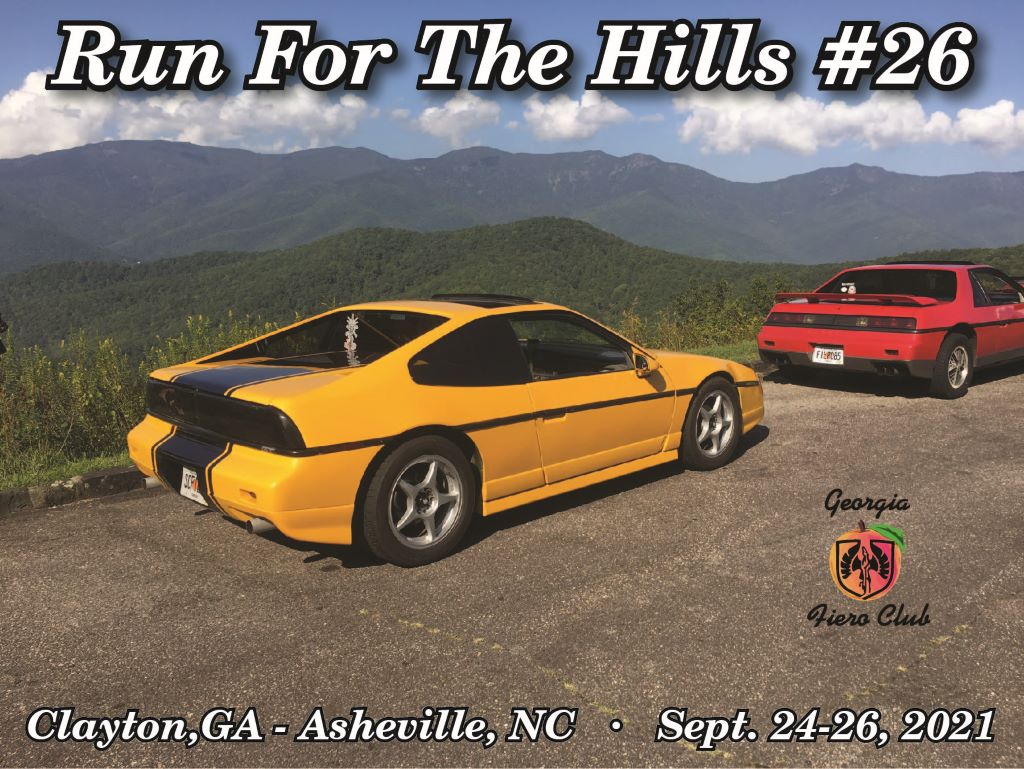 The date is September 24, 25, &I 26, 2021.
The Run For The Hills #26 route has been finalized. We will begin in Clayton, GA with the famous Warwoman Road and follow some of our old paths through Highlands and Cashiers on our way to the Jukebox Junction in Canton, NC for our sit-down lunch.
From that point, we will take new roads, working our way on some very winding roads to a short drive on the Blue Ridge Parkway where we will have ample photo ops. We will finish it off with another super-winding road before arriving at our hotel in Asheville, NC.
There will also be an alternate and less winding sightseeing route available for those who wish to be a part of the comradery without the white knuckle effect.
Saturday evening dinner is planned for Applebee's but hasn't been finalized as of this time. The alternate will be a Mexican Restaurant nearby.
Hotels are in the works as soon as the person responsible for setting group rates responds from each hotel.
The Event T-shirt design has been selected and that image will be up shortly, along with prices in our Club Merchandise section.
Hotel info will be edited into the first post of this thread as soon as everything is finalized.
[This message has been edited by fierofool (edited 06-10-2021).]