Each year we do a special award in addition to all the great awards offered at the many Fiero events of the show circuit.
Are you younger than your Fiero? You could be in the running for Best in The Midwest 2021!
Bring out your Fiero to our Midwest Fiero Clubs Region of the AACA club events! Find them on our website or the events section of our Facebook page.
Do you know a young Fiero owner? Take this opportunity to invite them to a Fiero event!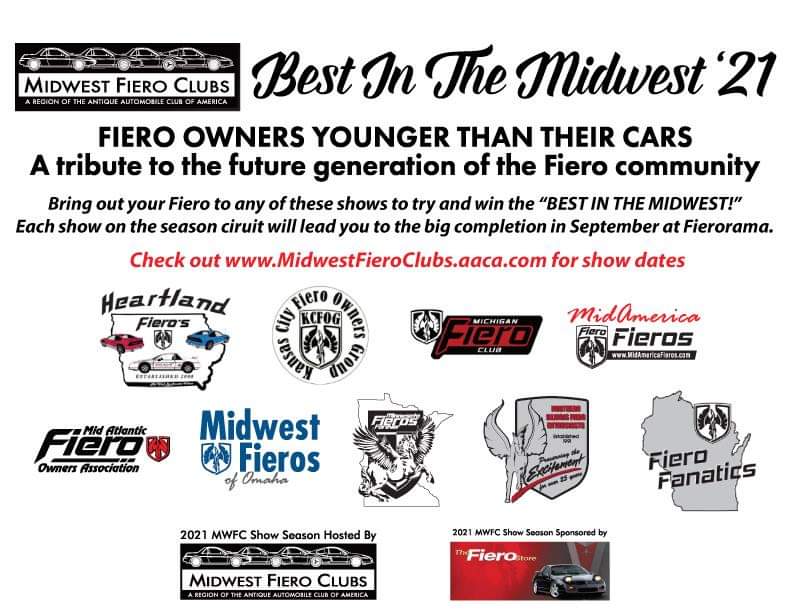 ------------------
http://midwestfieroclubs.aaca.com/

https://www.facebook.com/midwestfieroclubs